No limits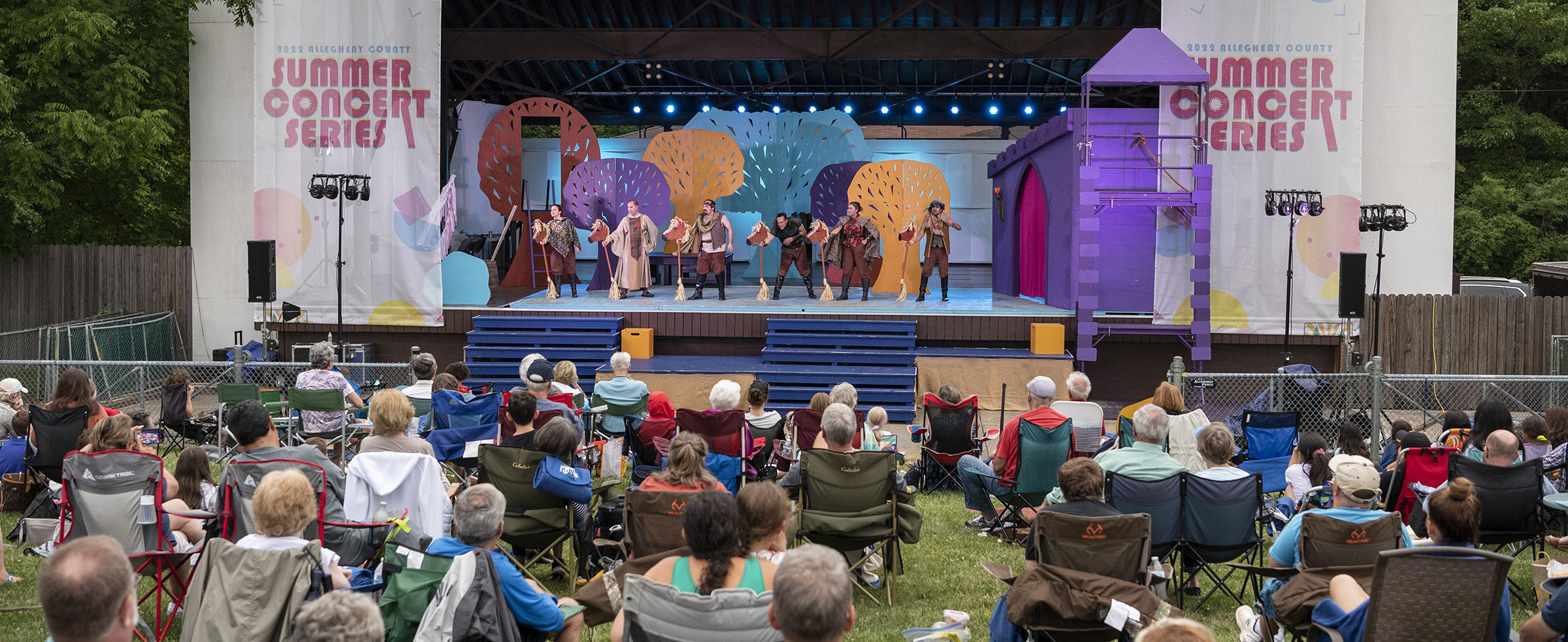 Michael Daniels and his wife, Margaret

, had successful careers in the fashion and real estate development industries in the region. The couple, who met at a disco in the Barbizon Hotel in New York City in 1975, married in 1976 and then moved to Pittsburgh in 1979 with their two-year-old son, Patrick. When Patrick was in kindergarten, his parents noticed he was developing differently than other children his age. Tests at Children's Hospital led to a diagnosis of Duchenne muscular dystrophy, a disease of progressive muscle deterioration. Patrick wasn't expected to live beyond his early 20s, but he defied expectations, becoming a lawyer and practicing until his death at age 31. Patrick inspired a philanthropic legacy that began with a donor-advised fund established by his parents in 2016. But the Daniels had a much larger plan in mind. They decided to leave the majority of their estate to Patrick's fund. Their generous planned gift will provide at least $250,000 in grants annually in perpetuity to the causes that made them happiest during their lifetimes. This is their story, as told by Michael.  
---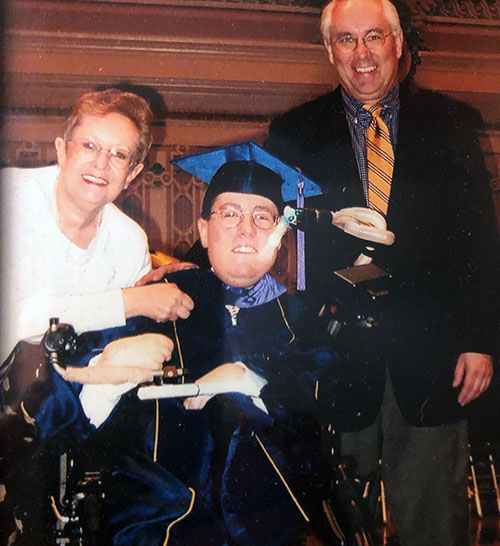 By the time Patrick was about five years old, we noticed that he was beginning to have difficulty with stairs and running. It seemed he was regressing instead of progressing. After his diagnosis, Margaret and I did everything we could so that he would have an ordinary childhood: vacations, sporting events, restaurants. We made sure we were able to offer Patrick the opportunity to enjoy these things along with us. In fifth grade, he began using a motorized wheelchair.  
After graduating from Hampton High School in 1996, he told us he wanted to go to college. We were torn and quite honestly were not sure we could bear to have him live away from our home. But we began to explore where he could go so that his educational and medical needs could be met.  
We learned that Wright State in Dayton, Ohio, is one of only two universities in the U.S. that offer full personal care assistance for students. Mainstream students and students with disabilities attend together. Every morning, a student aid would assist Patrick with dressing, showering and getting into his chair. The campus is entirely connected by tunnels, so Patrick could travel easily between buildings and classes in all sorts of weather. In the cafeteria, staff and aids would assist with meals. He lived in a dormitory his freshman year. Later he moved into apartments adjacent to the college where he lived in a quad with three other roommates.  
In the beginning, [the separation] was extremely difficult for us. Then we met his attendants and got to know them. It is not easy entrusting a son with a lot of needs to someone we hardly knew. We talked with him every night and visited the first seven weekends, but slowly we became comfortable that he was happy and doing what he wanted to do and that relieved a lot of concerns. In the more than three years he was there, every day he needed assistance and there was never a glitch. Never once did he miss a class because someone didn't come. Patrick graduated cum laude in 2000. After he came home, he decided he wanted to pursue a legal career.  
He graduated from the University of Pittsburgh School of Law in 2004. Over summer breaks he worked first for the Disabilities Law Project, then for the U.S. Attorney's office in western Pennsylvania, and then as a clerk for Pennsylvania Supreme Court Chief Justice Ralph J. Cappy. After graduation Patrick worked for the litigation department of Buchanan Ingersoll & Rooney, which was then located in One Oxford Centre. I was working for Oxford Development Co., also located at One Oxford Centre at that time, so we were able to work every morning together. I'd help him at lunch and then he would come home with me at night. This was our routine for three years. One morning when he was getting ready for work, he had a heart event in the shower. His heart gave out and he passed away. I was there with him at that moment.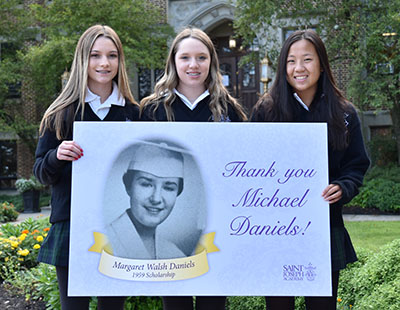 Patrick was a remarkable person. He never complained about his lot in life. His enthusiasm and dedication overrode everything, and he had a tremendous impact on everyone who knew him. Seven years after his passing, Margaret and I decided to establish a fund in his name to continue his legacy of positive impact on those around him. From the beginning, we planned to leave the majority of our  estate to the fund. It was very meaningful to identify the interests that were important to Patrick, Margaret and myself. Through our fund, our legacy will be providing lasting support for education, medical assistance and the arts. We worked backwards from an estimated value of our estate to develop a plan for roughly $250,000 in grants each year. Knowing the fund would provide this lasting stream of support for specific organizations and initiatives that we care about most gave Margaret and me a great sense of satisfaction. 
Establishing the fund at the Foundation was a seamless process, far less challenging than we were expecting thanks to the assistance of Foundation staff who cooperated with our attorney, David DelFiandra of Leech Tishman.  
After Margaret passed in 2021, our friends and family donated to the fund in her memory. So far, the fund has raised about $171,000 and awarded about $122,500 in grants. It's currently a donor-advised fund, and I'm giving through the fund now. After I'm gone, it will become a designated fund that will provide significant grants each year forever to the organizations we've specified.  
The fund will focus on three priority areas: education, medical assistance and the arts.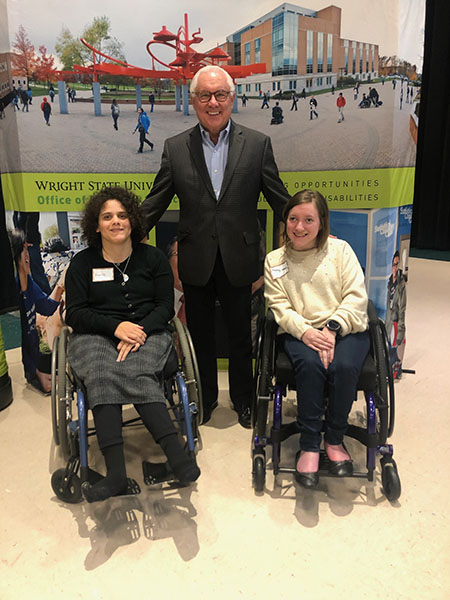 The education arm of the fund will support two initiatives at Wright State. It will provide scholarships to students with physical disabilities, so they have financial support for their education and for support services. It will also fund a new endowment at Wright State to benefit the attendant care program, which pays students who care for other students like Patrick with disabilities. It will also endow a scholarship at St. Joseph Academy, Margaret's alma matter, an all-girls school in Cleveland.  
The medical assistance pillar of the fund is a tribute to my sister, Lola Daniels La Count, who lived with amyotrophic lateral sclerosis (ALS) from 2009 to 2011. ALS, often known as Lou Gehrig's disease, is essentially a faster version of Duchenne muscular dystrophy. People who have it typically survive about three to five years and it's always fatal. A portion of the fund will benefit the ALS Association here in Pittsburgh.  
The third pillar will benefit the arts. We loved going to the theater in Pittsburgh and New York City and to festivals as a family. It was something we enjoyed tremendously and, for the most part, were able to do easily. I'm currently giving from our donor-advised fund to support programs such as the Pittsburgh Public Theater's Public Unplugged series, which will bring family-friendly theater to the great outdoors. Patrick's fund underwrote a portion of this summer's Robin Hood shows at South Park, Boyce Park and Hartwood Acres. Our planned gift will benefit the Public Theater and also provide funding to the Pittsburgh Cultural Trust to develop and expand family friendly programs.  
We realized the good fortune that we have was derived from Pittsburghers who, through Oxford, leased office space in their office buildings, retail space in their shopping centers, rented apartments or stayed in hotels all developed by Oxford. We made a good living, so we are able to honor our son, and now Margaret, by giving back to the community that gave so much to us. It gives me a real sense of satisfaction to know that, long after we're all gone, our family's legacy will continue forever through Patrick's fund.