Catalyzing changeOnce the center of immigrants' new life in Pittsburgh, the settlement house concept is now being applied in several city neighborhoods as organizations become one-stop centers for human services and community revitalization.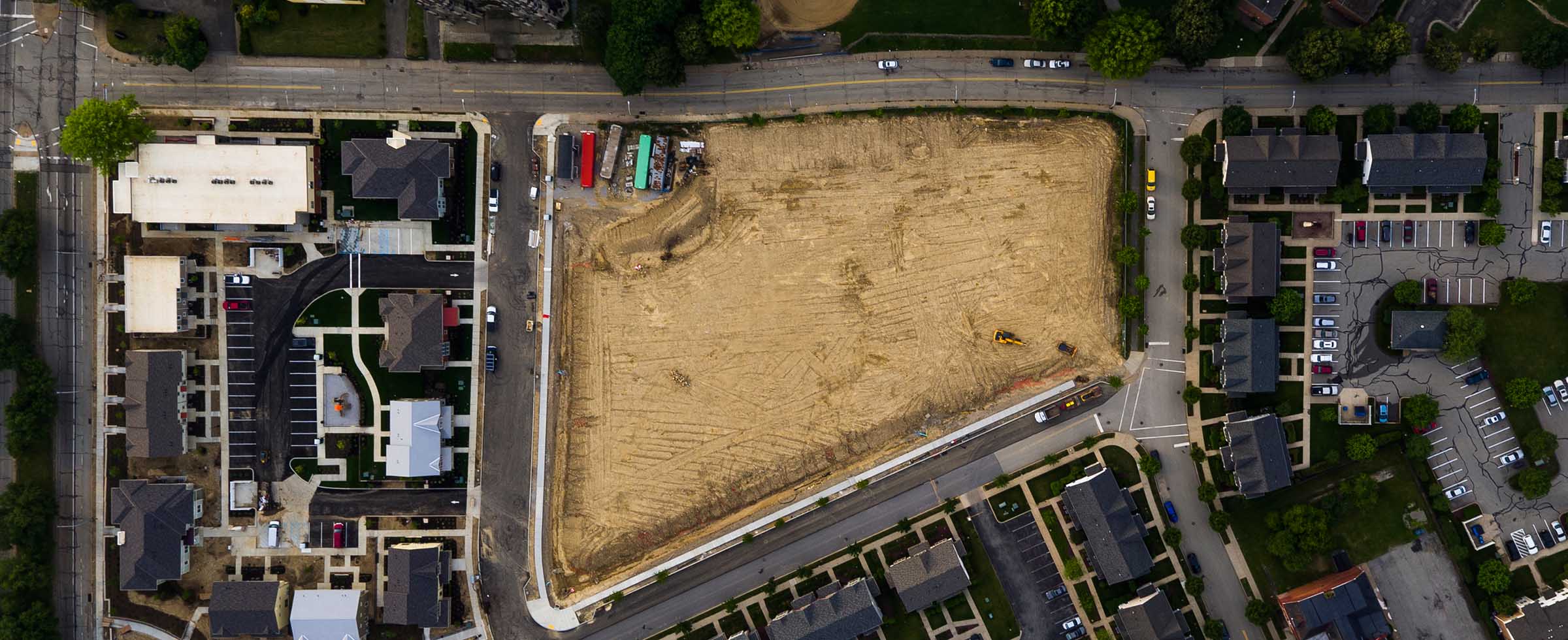 AMERICA HAS ALWAYS BEEN A REPUBLIC OF HARD WORKERS in search of opportunity, prepared to pull up the stakes and start over at the closing of a factory, the failure of a crop cycle or the promise of a better life someplace else. In Pittsburgh, settlement houses have long supported this workforce-on-the-move, providing stability, language skills and access to employment for the generations of migrants and immigrants who have made their homes here. Over time, the mission of settlement houses evolved—once centers that supported newcomers, they shifted to serve the people and neighborhoods left behind when the mills closed and economic opportunities dried up. 
Today, with support from The Pittsburgh Foundation, they're evolving once again. In addition to providing crucial neighborhood-based human services and helping the area's most vulnerable residents meet basic needs, institutions like the Kingsley Association are convening neighbors and partnering with advocacy groups to facilitate large-scale community change. 
Consider Larimer, one of Pittsburgh's poorest neighborhoods. Named for William Larimer, a 19th-century railroad titan, the East End community shares a common Pittsburgh story: a once-thriving manufacturing hub with a bustling commercial district, Larimer fell victim to suburban migration and urban renewal polices of the 1960s. Kingsley relocated to the neighborhood from the Hill District in 1917, and its threefold mission—to inspire and promote Larimer's growth; 
to provide social, wellness and service programs; and to serve as a thought leader—has served the community for nearly a century.
Executive Director Malik Bankston credits Kingsley's staying power with the organization's adaptability and its role as a convener. "My predecessors used to refer to Kingsley as 'the experiment station' because we're agile and flexible in responding to the conditions on the ground and the circumstances of the neighborhood in which we work," says Bankston. "This can lead to all sorts of innovations and experiments. We've developed a wide range of programmatic and service interventions over time to meet ever-changing needs."
This philosophy is reflected in Kingsley's partnership with the Larimer Consensus Group—a collaboration among residents, community organizations and others working together to create shared strategies for Larimer's success. The Consensus Group developed Pittsburgh's first "green" neighborhood plan, one that calls for the creation of public parks, mixed-income housing units, community cleanup initiatives and eco-friendly landscapes such as bioswales, which manage and treat stormwater runoff. Their efforts culminated in a $30 million Choice Neighborhoods grant from the U.S. Department of Housing and Urban Development, awarded in 2014 to begin imple­menting the Consensus Group's plan, beginning with replacing 154 units of obsolete public and assisted housing. The work is currently underway.
"Our vision is based on a self-sustaining model for Larimer that includes stormwater management, environmentally friendly housing and park land,'' says Yusef Ali, the Consensus Group's co-chairman. Ali calls the plan "a comprehensive blueprint for meeting Larimer's needs," from housing and employment to recreation and schools. The Choice Neighborhoods grant will leverage an additional $350 million in public and private funds for the community.
"One of the things we've gained over the years is a deeper under­standing of what a truly sustainable community looks like," adds Bankston. "A community that's built to last, for example, cannot consist entirely of poor people—that doesn't lead to sustainable outcomes. Instead, we need to have an understanding of and an appreciation for some identified levels of diversity reflected in a neighborhood's socio-demographics. Because at the end of the day, everybody likes and wants to have choices. They want to have choices about the kind of groceries they can buy, the kinds of retail experiences they can have and the kinds of housing that are available to them. Not everybody has the same level of access to these things—they need to have some kind of choice in their day-to-day lives."
Kingsley's neighborhood-based approach fits squarely within the scope of 100 Percent Pittsburgh, the Foundation's grant-making initiative designed to provide opportunities for the 30 percent of Pittsburghers who've been left out of the region's renaissance. Modern settlement houses—many of which anchor entire communities by providing critical services, convening stakeholders and amplifying the voices of residents—can be ideal catalysts for change, says Jane Downing, the Foundation's senior program officer for Economic and Community Development. Downing calls Kingsley's efforts to transform and sustain its community an example of the innovative work being done by institutions that have grown and evolved alongside their neighbors.
"It's all about helping neighborhoods become self-sufficient," Downing says.
And by providing ongoing financial support to Pittsburgh's modern-day settlement houses, the Foundation hopes to help more neighborhoods do just that.
Original story appeared in the 2015-16 Report to the Community