Learning and earningWith funding from The Pittsburgh Foundation, a summer internship program helps students build their résumés and get on track toward brighter futures.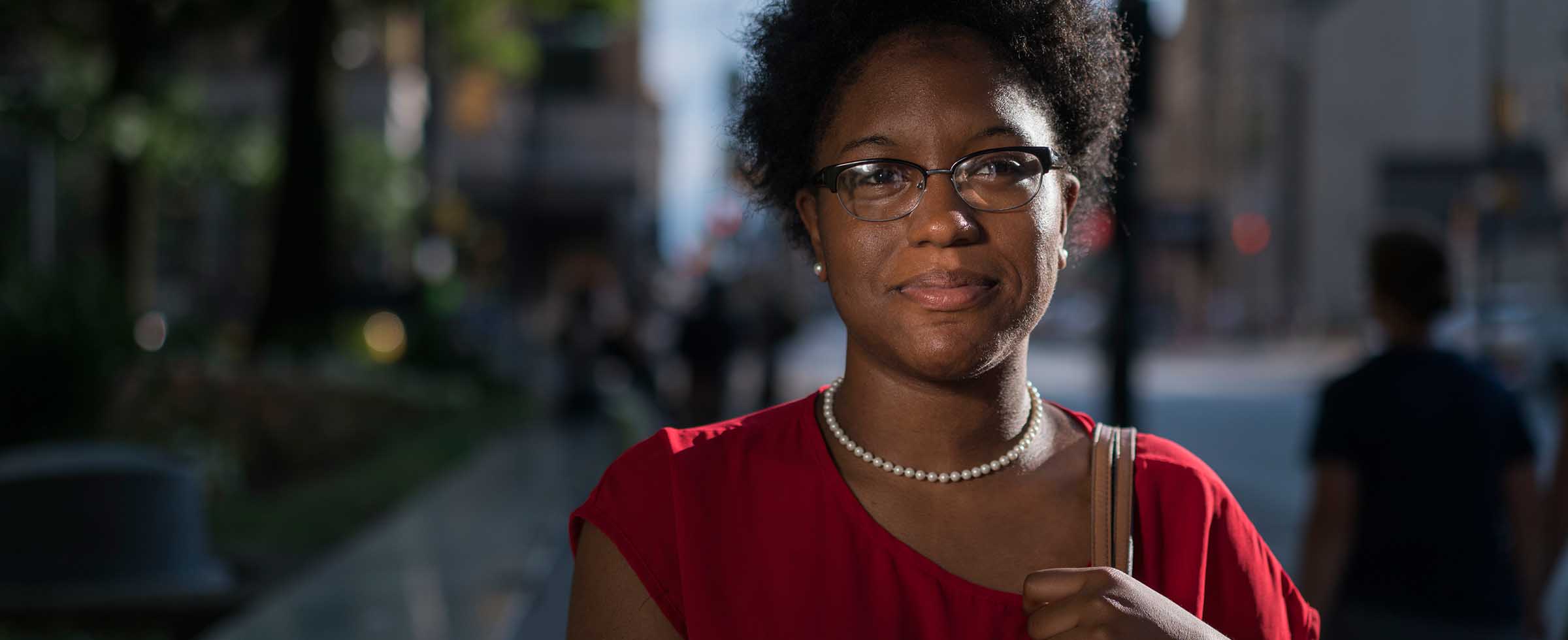 NIYAH POPE REMEMBERS THE FRUSTRATION and fatigue she felt as she rushed from school to her job at Popeye's near Turtle Creek, returning late in the evening to the apartment she shares with her mother. At 16, she was burning the candle at both ends.
Now, three years later, ask 19-year-old Pope what she plans to do next and you'll likely get a passionate response about what she doesn't want to do. No uniforms. No fast food. If she can help it, no tedious tasks or repetitive duties of any kind.
"The good thing about spending two years working at a fast-food restaurant is that it allowed me to enter a summer youth employment program and work at a place like UPMC because I was considered skilled and experienced," Pope says. 
She's one of about 1,800 youth who participated in last year's Learn and Earn Summer Youth Employment Program, a $4.5 million collaborative effort of the city of Pittsburgh, Allegheny County and Three Rivers Workforce Investment Board. Now in its second year, the program offers paid summer work experience to young men and women ages 14 to 21. The six-week, three-tiered program partners with nearly 300 employers, adding more than $1.3 million in wages to the local economy.
The first in her family to attend college, Pope is now a first-year student pursuing early childhood education at Slippery Rock University. She says her time working at the talent acquisition office of UPMC was invaluable, mainly because it inspired her to set higher standards for herself and plan for a career.
Likewise, Taysja Petty, a soft-spoken 17-year-old from McKeesport, considers her Learn and Earn experience pivotal to reaching decisions about her future. The program placed her in the culinary program at Auberle, a human-services nonprofit that also helped her explore plausible career options. Auberle's staff took Petty to visit Pittsburgh Technical Institute and Community College of Allegheny County, where she plans to enroll this fall. She says that before working at Auberle through Learn and Earn, she hadn't considered the options she's now contemplating for her future.
"[Auberle] encouraged me to try new things and put a lot of trust in me to be responsible for guiding other co-workers," Petty explains. "I became more and more confident throughout the summer and was happy to get my certification to prepare and serve food. But I like working with computers more, and decided to study multimedia technologies in college."
The $100,000 grant in support of Learn and Earn, which helps young people develop career paths, job-readiness skills and the esteem to think beyond their circumstances is part of The Pittsburgh Foundation's broad effort to close a regional opportunity gap. Learn and Earn champions the fundamental tenet of 100 Percent Pittsburgh — the Foundation's new multiyear organizing principle designed to ensure that all groups of people benefit from the "New Pittsburgh." 
The Foundation is committed to assuring access to opportunities derived from the city's economic renaissance to the 30 percent of residents who've largely been left behind. 
Analysis of data collected by the Urban Institute prompted the Foundation to focus on identifying the area's most vulnerable youth populations. The Urban Institute's study estimates that nationally, 6.7 million youth ages 16 to 24 are out of work and out of school — a population greater than that of 34 U.S. states. In Allegheny County, more than 15,000 young people are neither employed nor in school, with unemployment rates for 16- to 19-year-olds at 22 percent. Nearly all of these youth face high rates of poverty and violent crime, including homicide. 
The Urban Institute's study emphasizes that early and meaningful work experience reduces youth disconnection, leading to decreased violence and crime. A 2015 report by JPMorgan Chase corroborates this, finding that young people who work a summer job perform better in school, are less likely to encounter trouble with the law and 86 percent more likely to secure a job the following year.
The Learn and Earn program's cohesive structure sets it apart from other youth employment initiatives, says Jane Downing, the Foundation's senior program officer for Economic and Community Development.
"I've been funding summer employment programs for more than 20 years, and last year was the first time a coordinated program had the city, county and the Three Rivers Workforce Investment Board on the same page. Through Learn and Earn, enough funding was provided to go to scale and employ a substantial number of young people," says Downing.
The Foundation also provided a second grant from its Youth Services Investment Fund to the Three Rivers Workforce Investment Board — one that specifically supported the Learn and Earn program's ability to select, train and employ young people who live in public housing communities in the city of Pittsburgh, says Michael Yonas, senior program officer for Social Innovation, Research and Special Initiatives.
"It's really all about creating scalable solutions and the region's collective abilities to prepare youth from economically disadvantaged communities for successful futures," Yonas says. 
Downing agrees. "My hope is that the corporate community will embrace the program and recognize it as a worthwhile investment," she says. "Everyone has a role to play in providing opportunities and incentives for these incredible young people to attend college and eventually seek careers."
For young people like Niyah Pope, a single, significant opportunity put her on a path that changed her life forever. "Having the chance to work in a professional setting changed my outlook about so many things," she says. "It was a gift."
"Everyone has a role to play in providing opportunities and incentives for these incredible young people to attend college and eventually seek careers."

Jane Downing, senior program officer for Economic and Community Development.