Charitable giving by design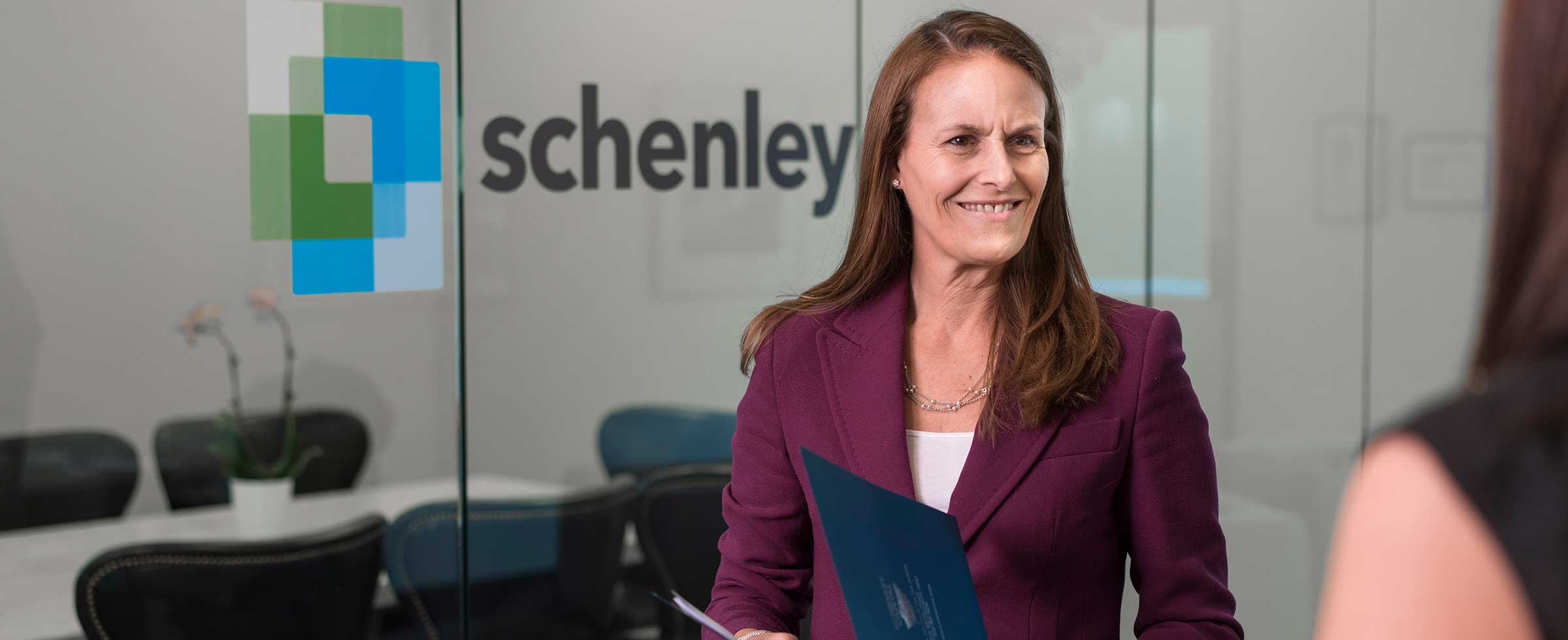 SCHENLEY CAPITAL'S new offices in Sewickley are bright, open and contemporary, with every detail curated to put people at ease. That intentionally aligns with Schenley Capital President Elizabeth Genter's approach to financial advising. "Talking about money can be nerve-wracking for clients," she says. "Our space was designed to help people feel comfortable. Before we ever talk about numbers and projections, we listen and learn about their goals and challenges."
Publications like Barron's are taking note. Genter has been invited to speak at the Barron's Top Independent Women's Advisor Summit about the importance of design and technology to successful, client-focused financial planning.
Genter's focus on clients' needs began when she was a wealth manager for a large New York City–based firm. She soaked in the educational opportunities and made sure she was always the most prepared and inquisitive person in the room. While the training was exceptional, the vehicles available to clients were limited to the firm's own products. She decided to strike her own path. After earning her certificate in financial planning from Duquesne University, she successfully registered with the FTC as an independent investment advisor. Genter now collaborates with accountants and estate planners to deliver comprehensive, well-rounded, customized financial plans.
The combination of expertise and collaboration is what drives Genter to refer clients to The Pittsburgh Foundation, and why she established a donor-advised fund of her own in 2000.
"I commend the Foundation for giving families the ability to choose their own advisors and for its progressive approach to investing. That openness to allowing advisors to refer and also manage the money is critical because it keeps clients engaged across generations," she says.
She also appreciates the ease of administration. "The Foundation does all the gifting, reporting and record keeping, and does it beautifully," she says. Genter also relies on the Foundation's expertise for her own fund as well as for her clients.
"I'm in the process now of working with a family to set up a fund at the Foundation. My clients are very interested in supporting missionary work in Africa and Haiti. The Pittsburgh Foundation's staff has offered additional recommendations for grants. There is great synergy between my clients and the Foundation," says Genter.
When asked what causes figure most in her own philanthropy, Genter responds that she invests in education. "When people strive to be better educated, they open up more choices for themselves. That uplifts our society as a whole."
Original story appeared in Forum Quarterly - Winter 2016