Not just a family affairAdvisor Profile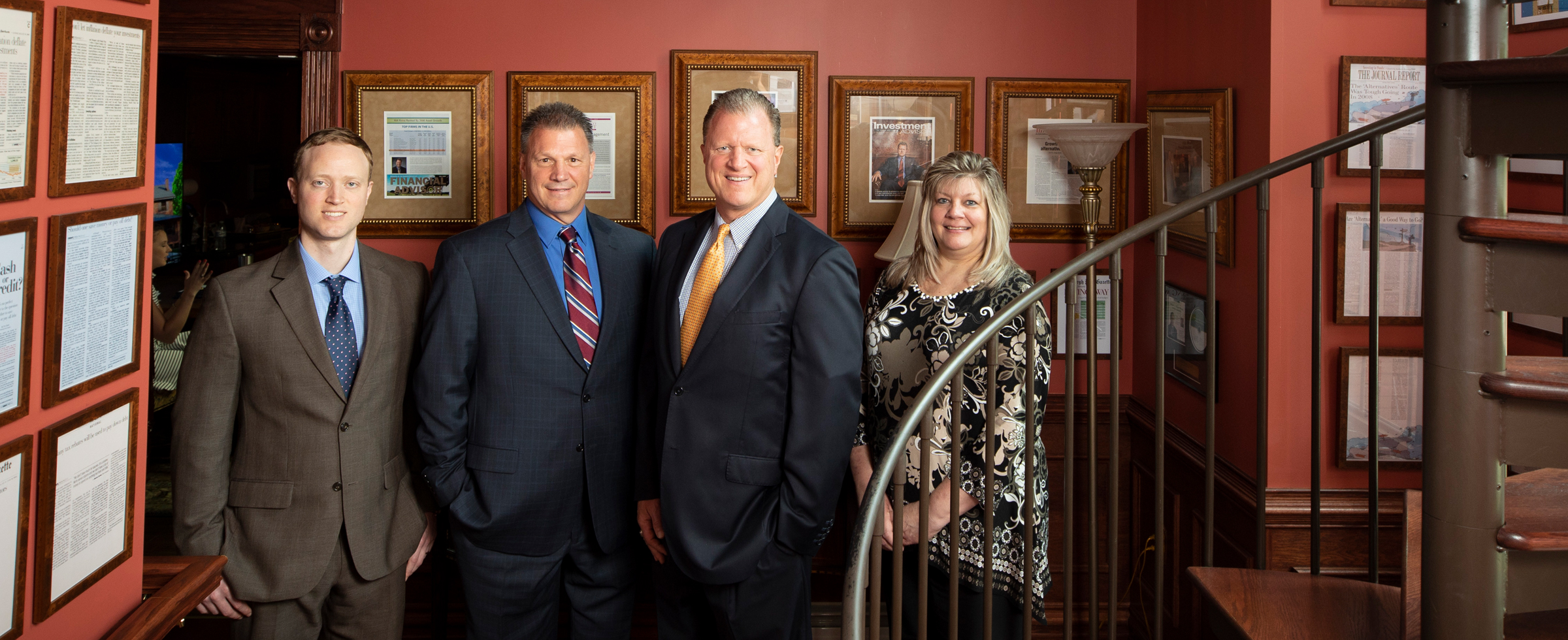 AS MUCH AS THEY LOVED THE IDEA, Mark and Jackie DiNuzzo had always assumed that starting a philanthropic fund was out of their financial reach — a life goal that would have to wait until they were older. Given the college costs looming for their three children, "we didn't think we could fit something like that into our budget," says Jackie. 
But their assumptions changed dramatically at the end of last year, when Mark, a certified financial planner with DiNuzzo Index Advisors, and Jackie, a compliance officer with the firm, realized that they weren't following the advice that Mark and other DiNuzzo advisors regularly give to clients whom they've referred to The Pittsburgh Foundation.
"We thought you had to have hundreds of thousands of dollars to start a fund," Jackie says. "When we realized this was something we could do and that could have a lasting impact, we were so excited."
In taking that to heart, the couple realized that starting a donor-advised fund was not only possible at their income level, it would allow them to begin working on causes important to them and their community.
Mark has been working for more than 20 years at the firm his brother, P.J., started in 1989. Two of Mark's nephews also work at the firm, but most of the 22 employees are not part of the family.
"It's a very academic-based business," he says. "We have found people with academic prowess who also demonstrate attention to detail and have a passion for helping clients manage their financial planning."
Mark says the firm takes pride in its focus on individuals and the community. While many people go into wealth management expecting to get high commissions, the DiNuzzo firm has been fee-only since its inception, meaning financial planners are paid for their expertise and do not receive compensation based on product sales. The approach has worked: the firm P.J. "built from zero" has grown to more than $600 million in managed assets over the past three decades.
"We take the fiduciary standard to heart," Mark says. "We are investing someone else's assets and we want to ensure we can do that in the way that best serves our clients. We want to be involved because each person is unique and has unique goals. Achieving them looks different for every person."
Mark and P.J. learned to relate to people from their father, Ned Nutz, a restaurateur in Beaver County, where they grew up. Their mother, Phyllis Nutz, was a banquet manager there, among other roles. Ned's father had changed the family's name after emigrating from Italy as a young man, but Mark and P.J. legally changed their names in their early 20s to take it back. Seeing how hard their parents worked help shape the brothers' work ethic. Now retired from the restaurant business, Phyllis greets clients a few days a week at the firm.
"Pleasing people and superb customer service are ingrained in us," Mark says.
The DiNuzzos also have an eye on the future, training the next generation of financial advisors.
Two recently hired wealth advisors served as interns and were mentored through college and their early careers by Mark, P.J. and other advisors. The family is also committed to giving back through philanthropy. P.J. has a fund at The Pittsburgh Foundation, and the firm works to empower employees to pursue their own philanthropic interests.
"We have a volunteer day, where we give employees the day off to volunteer with any charitable organization they choose," says Jackie. "We also do an annual employee charity drive. We give each employee $250 to give to the charity of their choice."
Those funds have gone to support a range of organizations meeting basic needs in southwestern Pennsylvania: from food, clothing and shelter to health care and education assistance.
Mark DiNuzzo says the future is looking bright. Some consolidation is going on in the industry and he says firms are getting larger, while the "little guys" are getting squeezed out. He says that's why offering a full array of services, not just managing money, is essential in today's marketplace. Increasingly, those services include philanthropic endeavors, which he says differentiate their firm from other wealth advisors.
"We try to educate clients in ways that they can leave a legacy," says DiNuzzo. "Through funds such as ours at The Pittsburgh Foundation, we've started something that whole families can participate in together and that will have a lasting impact on our communities."
Original story appeared in Forum Quarterly -  Spring/Summer 2018