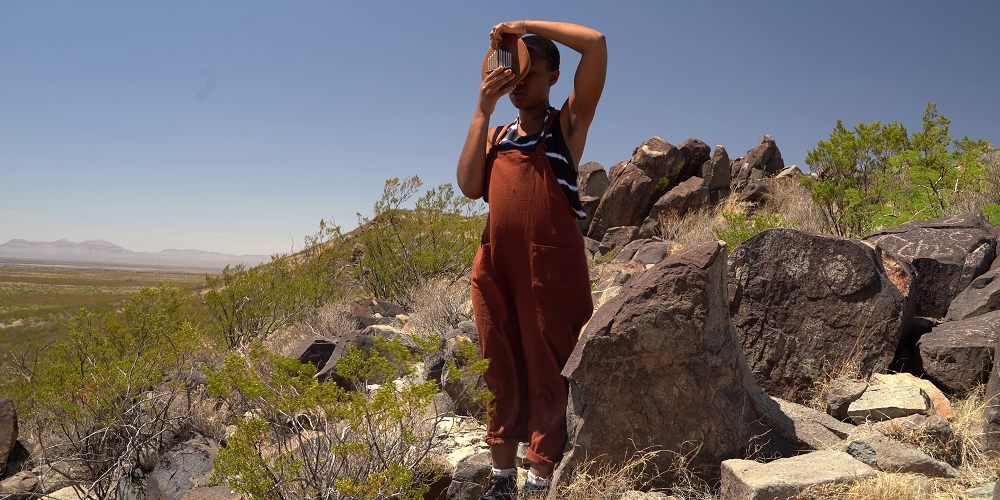 Grant Amount:  $15,000 over one year
Award Category:  Individual Artist Support
Petra Floyd is a sonic and experimental artist whose work – which focuses on sound and interactivity - has been inspired by Black femme and queer people during the pandemic. They will use the $15,000 grant to continue developing their work titled "Before the DJ Was Sound, and She Played It." The goal of the project is to produce a group of sound sculptures, with the grant supporting the purchase of audio equipment, production materials, research and other costs associated with the project. 
"I have multiple goals for this project," says Floyd. "I will create a series of sound sculptures and instruments that synthesize two archives: Pittsburgh's highly visible public sculptures and its hidden archive of indigenous global instruments at the Carnegie Museum of Natural History."
The ongoing crises of anti-black violence, the COVID-19 pandemic, and the nationwide absence of affordable housing are destabilizing and weakening communal bonds. Music and dance contain dense ancestral expressions and facilitate social connections even when we can't share physical space or time together. Floyd says their hope is that through pursuing this archivally grounded work, they will build a bridge from the present to the past, connecting with local institutions and storytellers along the way.
WEB: https://petrafloyd.com/
INSTAGRAM: @wzly_pete