Philanthropy dreamcatchers: meet the development team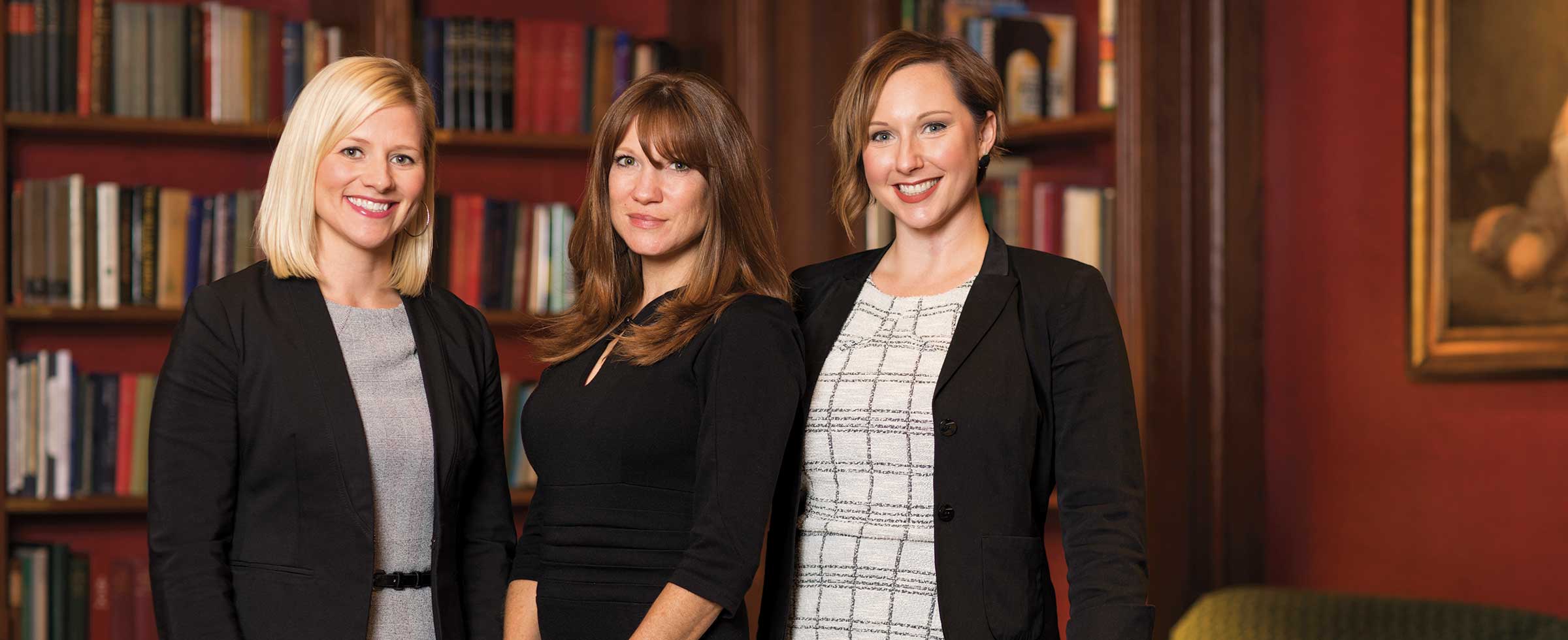 YOU DREAM OF BEING a local philanthropist, and you're trying to figure out the first step in sustained giving to make life better for others in your Pittsburgh-area community. Or, you're a professional advisor realizing you have clients with that passion and you're searching for a trustworthy, experienced charitable giving partner. The Pittsburgh Foundation's Development team is the region's one-stop shop for making it happen.
Director of Development Jennie Zioncheck, Senior Development Officer Kate McKenzie and Development Officer Amy Razem are the experts who guide donors, in consultation with their financial advisors, through giving options such as donor-advised funds and charitable remainder trusts to create a personal philanthropic portfolio that matches their passions.
Once funds are established, these representatives provide personalized services, including access to subject-matter experts inside and outside the Foundation to advise on where and how to give for greatest impact.
For advisors, the Development staff serves as the philanthropic arm for their firm, helping fulfill the clients' charitable giving goals.
"We are able to match the same level of service around their charitable giving that the advisor provides around financial and estate planning," Zioncheck says. "We are in communication with the advisor every step of the way.
"Advisors know their clients well and understand how to help them direct their assets to the causes they care about in ways that fit their personal situations. At our Foundation, we know how to put structure and expertise behind the good intent, so that donors are accomplishing what they want."
The Development team members are often the first Foundation representatives that advisors and prospective donors meet as they're thinking about establishing a charitable fund. Zioncheck considers it a privilege to work with donors who want to make a difference in the community, and to partner with advisors who care enough to go beyond regular financial advising to make a client's philanthropy dream a reality.
"Many of the advisors we work with treat clients like family members," she says. "That's the standard my team and I have with our donors as well; we treat them as if they were family. We introduce them to all the giving options, and then we're amazed as we learn about what they're able to accomplish."
Zioncheck says she and her team will see stories about their donors' work in one of the Foundation's publications, or they'll get updates from the Donor Services team representatives who provide ongoing assistance to fund holders.

For more information, call the Development staff at 412-394-2653 or contact them at development [at] pghfdn.org (development[at]pghfdn[dot]org).