2010s: The Community Foundation of Westmoreland CountyRegional philanthropic power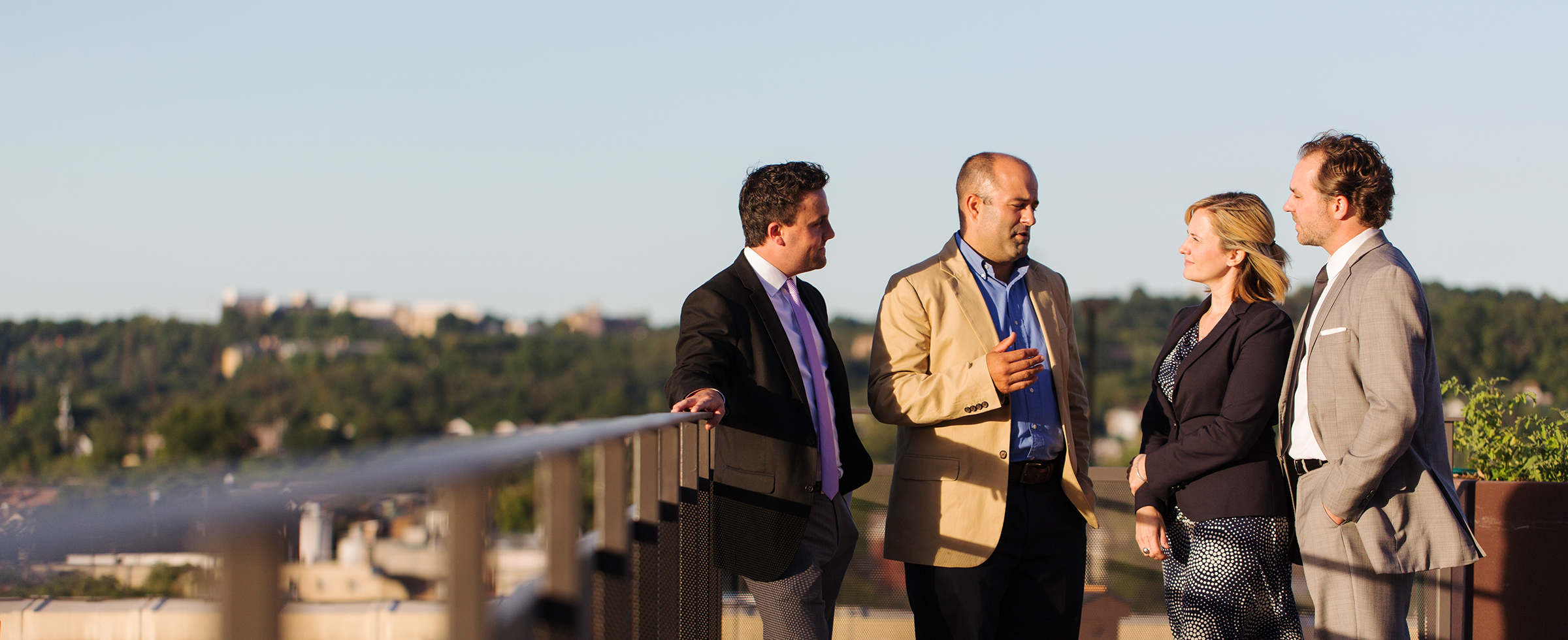 Under the leadership of Grant Oliphant beginning in 2008 and Maxwell King in 2014, the Foundation continued significant growth and also expanded its regional grantmaking. The Foundation moved beyond Allegheny County by collaborating with the 25-year-old Community Foundation of Westmoreland County on regional initiatives. The Westmoreland philanthropy was established by local leaders who recognized the power of The Pittsburgh Foundation's community philanthropy model to improve life prospects for residents. After many discussions and continued interaction, mutual admiration was formalized in 2015 as a merger. The result after five years: Both organizations are stronger, and southwestern Pennsylvania is benefiting from two engines of quality-of-life improvement.
---
The Community Foundation of Westmoreland County
WESTMORELAND COUNTY'S first community philanthropy is only 25 years old, but it was established in the mold of the oldest foundations of its type in the country. Its mission has been to enrich quality of life for all residents by helping individual donors fulfill their philanthropic goals and support nonprofit organizations and service agencies.
Its founding came about over several years, spurred by the death of Nicholas Cecchini in 1989 of a heart attack at age 40. Cecchini's sister, Mary, and her husband, Greensburg-based attorney Vincent Quatrini Jr., wanted to channel their grief into a charitable endowment in his memory, but quickly hit unexpected roadblocks.
With $10,000, they had trouble finding a bank that would manage their fund. The existing Greensburg Foundation could have been a fit, but its service area — Greensburg only — was too constraining. After an inspirational conversation with staff at The Pittsburgh Foundation, Quatrini wondered why Westmoreland County couldn't have a community foundation of its own. He began a speaking tour with a range of groups to gain support. That effort led to a countywide feasibility study that determined areas of greatest need. With money from founding board members, area foundations and an anonymous donor, The Community Foundation of Westmoreland County became a reality in 1995. By the close of 2009, CFWC had become a significant force for life improvement in Westmoreland County, granting a total of $1.14 million that year.
The following year, the Foundation and CFWC recognized the potential benefits of increased collaboration and began discussions about joint programs. Those led quickly to the proposal of a merger. With the legal agreement completed in 2015, CFWC gained access to the expertise and business processes of the exponentially larger Pittsburgh
Foundation. And Pittsburgh was able to extend its mission beyond the city proper and Allegheny County to address issues such as economic development and systemic poverty from a regional perspective. Both foundations would also be able to offer their donors expertise and access to nonprofits in one another's communities. The two philanthropies have shared innovative programs. For example, CFWC's creation of the Visionaries young donor group inspired Pittsburgh to do likewise and establish a New Philanthropic Leaders program to introduce early career professionals to philanthropy.
Together, the two foundations manage about 230 individual donor funds that make grants to nonprofits in Westmoreland County. By the end of 2019, annual scholarship awards and grants to nonprofits based in the county reached $3 million. The indirect impact is even greater: That figure doesn't include Allegheny County–based  organizations that also serve Westmoreland County residents.
"It's a mutually beneficial relationship, where Westmoreland benefits from Pittsburgh's size and leadership, and Pittsburgh gains capacity to address issues at a regional level, which benefits neighbors and nonprofits outside of the urban core," says CFWC Executive Director Phil Koch. "The affiliation allows both organizations to extend their reach and have a bigger, more positive impact."
2012
The Center for Philanthropy is established at the Foundation to connect donors to experts in every aspect of philanthropy, from grantmaking and nonprofit management to personalized education sessions, to guidance on multi-generational giving.
2013
Assets reach $1 billion. By 2018, those assets have grown to $1.2 billion, making it the 15th largest community foundation in the nation.
2014
The Foundation adopts an organizing principle, 100 Percent Pittsburgh, dedicated to providing new opportunities for the 30% of Pittsburgh residents left out of the revitalized economy.
2015
The $15 million Buttonwood Fund is established by Priscilla and Richard Hunt who want to experience the impact of their gifts during their lifetimes. It is the largest fund established at the Foundation by living donors.
2018
The Foundation announces a $37 million bequest from the Raymond Suckling Fund. It is the second-largest gift in the Foundation's history. The fund will benefit the Sewickley Public Library, hospital system and anti-poverty efforts in the surrounding Rust Belt communities.
Original story appeared in the Forum Quarterly Winter 2020.