Small and Mighty: Rainbow Kitchen Community Services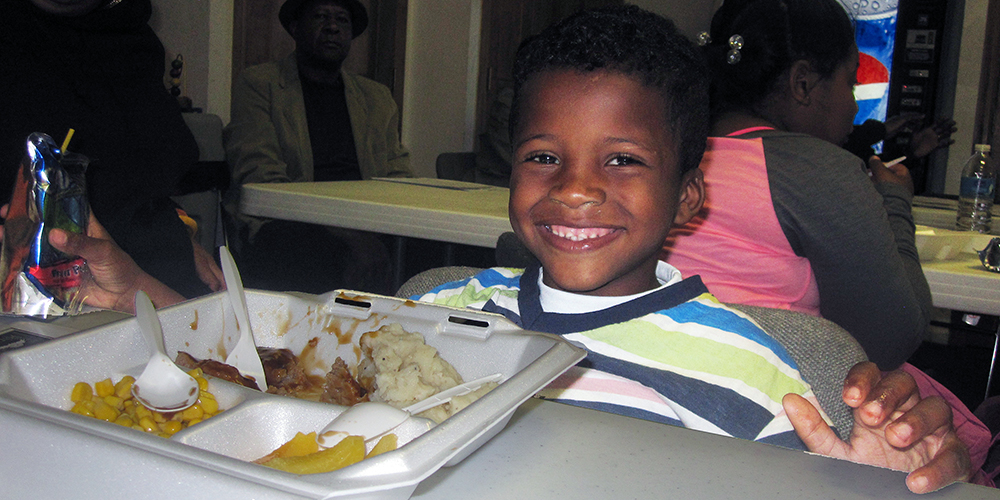 Small and Mighty: Rainbow Kitchen Community Services
The Pittsburgh Foundation has awarded a Small and Mighty grant of $15,000 to Rainbow Kitchen Community Services. The Small and Mighty grants program, an outcome of the Foundation's 100 Percent Pittsburgh organizing principle, has awarded $308,821 this year to 22 local nonprofit organizations with budgets of less than $600,000.
Founded in 1984, Rainbow Kitchen Community Services provides a vital safety net for low-income individuals and those experiencing homelessness in Homestead and surrounding communities. In 2016, Rainbow Kitchen served 1,030 individuals, distributing more than 366,000 pounds of supplemental food and produce through its anti-hunger programs. The organization helps individuals achieve self-sufficiency and works closely with the local magistrate's office to provide court-ordered community service for young people charged with misdemeanor offenses.
This grant will benefit the organization's Anti-Hunger Program which serves low-income residents from six neighborhoods, providing at least a five-day supply of supplemental groceries, as well as toiletries, paper products and diapers. Rainbow Kitchen Community Services has an annual operating budget of $418,757.
In the first round of Small and Mighty funding, announced in March 2017, a total of $230,000 was awarded to 18 organizations. To date, Small and Mighty has awarded $538,000 in grants to 40 organizations.
To learn more about Rainbow Kitchen Community Services, visit their website.