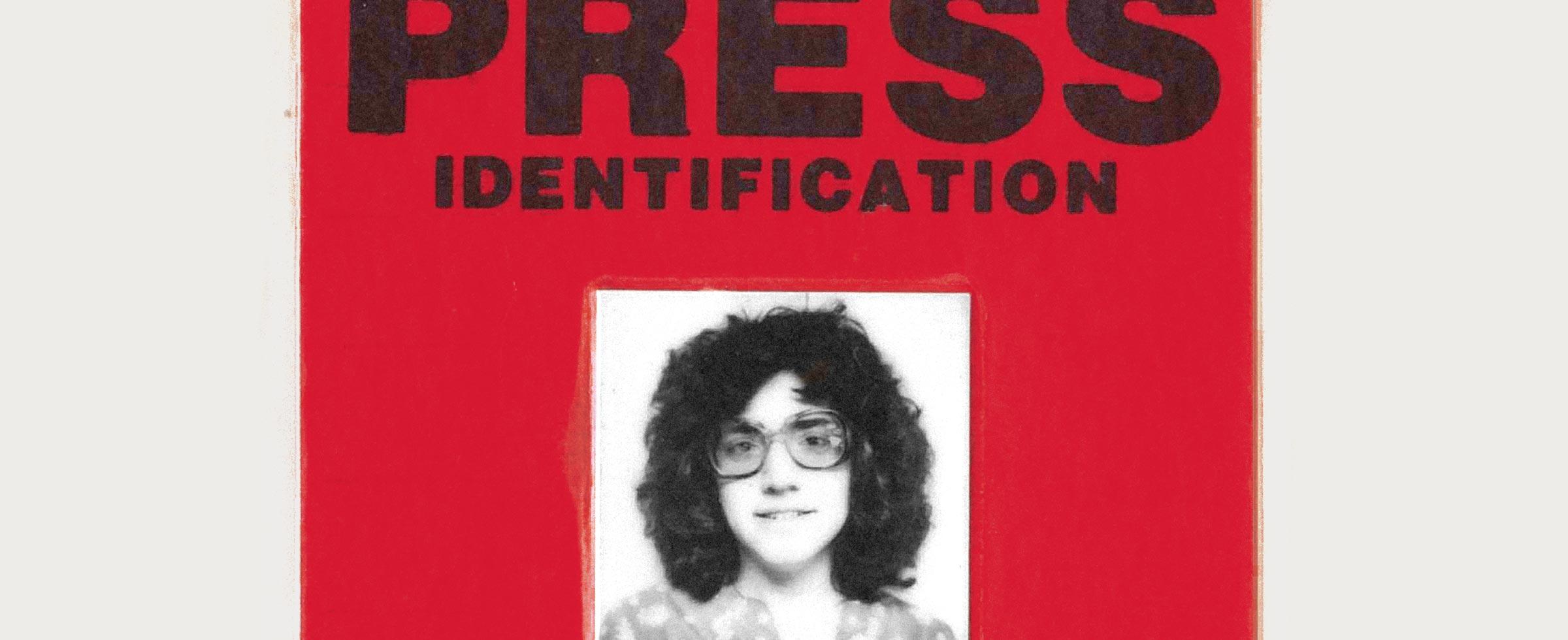 The Sally Kalson Courage in Journalism Fund was created to honor Kalson's legacy by recognizing those journalists who have a passion for their work and a commitment to bold, honest story-telling. The award, which includes a $5,000 prize, was established by Kalson's family and friends in 2019. Kalson had a 30-year career in journalism speaking truth to power. She died of complications from ovarian cancer in 2014. The Kalson Award will be given each year to a Pennsylvania broadcast, print or online journalist whose work demonstrates fearlessness, fortitude and excellence in taking on issues of our time. 
Nominate a journalist(s) for the 2021 award
Nomination deadline is June 30, 2021.
ABOUT SALLY KALSON
An outspoken and dedicated journalist, former Pittsburgh Post-Gazette columnist Sally Kalson made it her life's mission to speak up and speak out. In 2014 at the age of 63, she died from ovarian cancer. Kalson left an undeniable impact on the local and national journalism community. The Sally Kalson Courage in Journalism Fund, established by her family through The Pittsburgh Foundation, will award $5,000 yearly starting in 2020 to western Pennsylvania journalist for an outstanding written work in print, broadcast or social media.
A native of the Pittsburgh area, Kalson graduated from Mt. Lebanon High School in 1968 and received a bachelor of arts degree in speech and communications from the University of Pittsburgh in 1972. She wrote for several publications, including The Jewish Chronicle, and was a public relations specialist for Tri-State Israel Bonds. She began to write for the Post-Gazette in 1984, and by 1988 had become a weekly columnist, covering political and social issues. Her column, which ran for over two decades, was a favorite among readers. In later years as she went through treatments for ovarian cancer, she candidly expressed her concerns and frustrations, fearlessly condemning University of Pittsburgh Medical Center for practices that limited access for her and other Highmark Insurance recipients' to UPMC medical doctors and facilities. After her death, Kalson posthumously received the Advocacy for Justice Award during the Southwestern Pennsylvania Media and Mental Health Awards.
Not only was Kalson involved in the greater community through her journalism, but also played a huge part in Pittsburgh's Jewish community, especially through artistic pursuits. She was known for her impressive singing and instrumentation skills and shared them with Congregation Dor Hadash, a synagogue in Pittsburgh's Squirrel Hill neighborhood. She also took an active role on the volunteer committee for the Pittsburgh Jewish Film Forum (JFilm). In September 2018, the Rauh Jewish History Program and Archives at the Heinz History Center presented "Sally Kalson: The Early Years," a month-long exhibition that celebrated her formative years as a Pittsburgh changemaker.