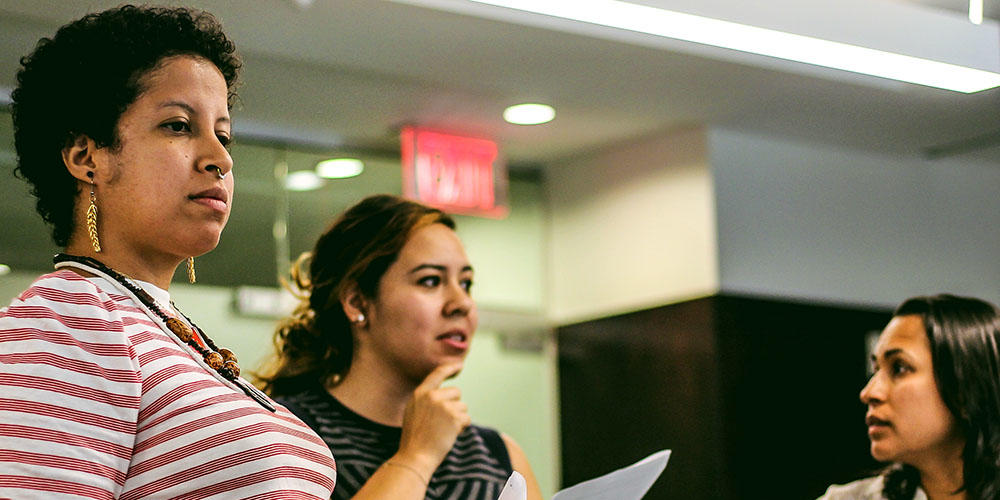 General Support grant applications will be accepted only by invitation.
To have the greatest impact, organizations need flexible funding that supports organizational development and long-term planning.  The purpose of the General Support Grant Program of the Social Justice Fund is to provide operating support for organizations engaged in advocacy, mobilization and healing work. 
By providing general support, The Social Justice Fund will increase investment in strengthening the infrastructure for social justice work in the Pittsburgh region, particularly for efforts that are led by communities that are least well off politically, economically and socially.  General support grants are one-year grants that can be renewed for up to three years. However, renewals are not guaranteed and each year the application process will be competitive. At the end of each 12-month grant period, grantees will submit a final report describing their progress and meet with Foundation staff to share their findings. Grantees will also have access to workshops, training and peer-learning opportunities to help develop their individual capacity and build networks that will deepen the collective impact of their work. 
FIND OUT MORE ABOUT THE GENERAL SUPPORT PROGRAM
Questions? Please contact us:
Michelle McMurray
Senior Program Officer, Health and Human Services
mcmurraym [at] pghfdn.org
412-394-2610
Jamillia Kamara
Program Associate
kamaraj [at] pghfdn.org
412-394-2634