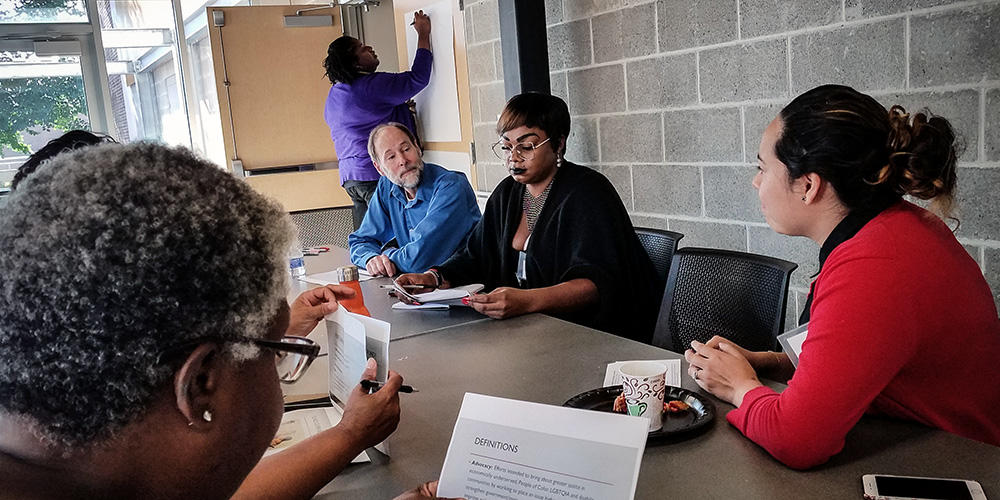 The Social Justice Fund was created to strengthen support for efforts that address the root causes of inequity and increase the engagement, power and influence of community members affected by economic inequality and racial inequity.  The fund was co-designed by Foundation staff and social justice leaders who urged the Foundation to increase its support for social change efforts that are led by those who are closest to the community issues it seeks to address.
General Support Grant Program
Launched in Spring 2018, the General Support Grant Program of the Social Justice Fund provides operating support for organizations engaged in advocacy, mobilization and healing work. Learn more about the application process for this program.
Rapid Response Grant Program
In 2019, the Pittsburgh Foundation made a grant to New Voices Pittsburgh to establish a Rapid Response Fund to fund local grassroots advocacy, mobilization, healing efforts and/or community education that address racial/ethnic, gender/gender identity or economic inequities. Starting March 1, the fund will:
Award approximately 40 grants, up to $2,500, to organizations and individuals addressing social justice issues in marginalized communities across Allegheny County.
Within 14 days of submitting a request through New Voices, organizations and individuals receive a funding decision and a payment, if approved. Awardees then have 90 days to take action and impact communities.
To learn more and/or submit a funding request to New Voices Pittsburgh for a Rapid Response Grant, visit their website: socialjusticerrf.org.