Uncommon GenerosityCorporations embrace community during time of unprecedented need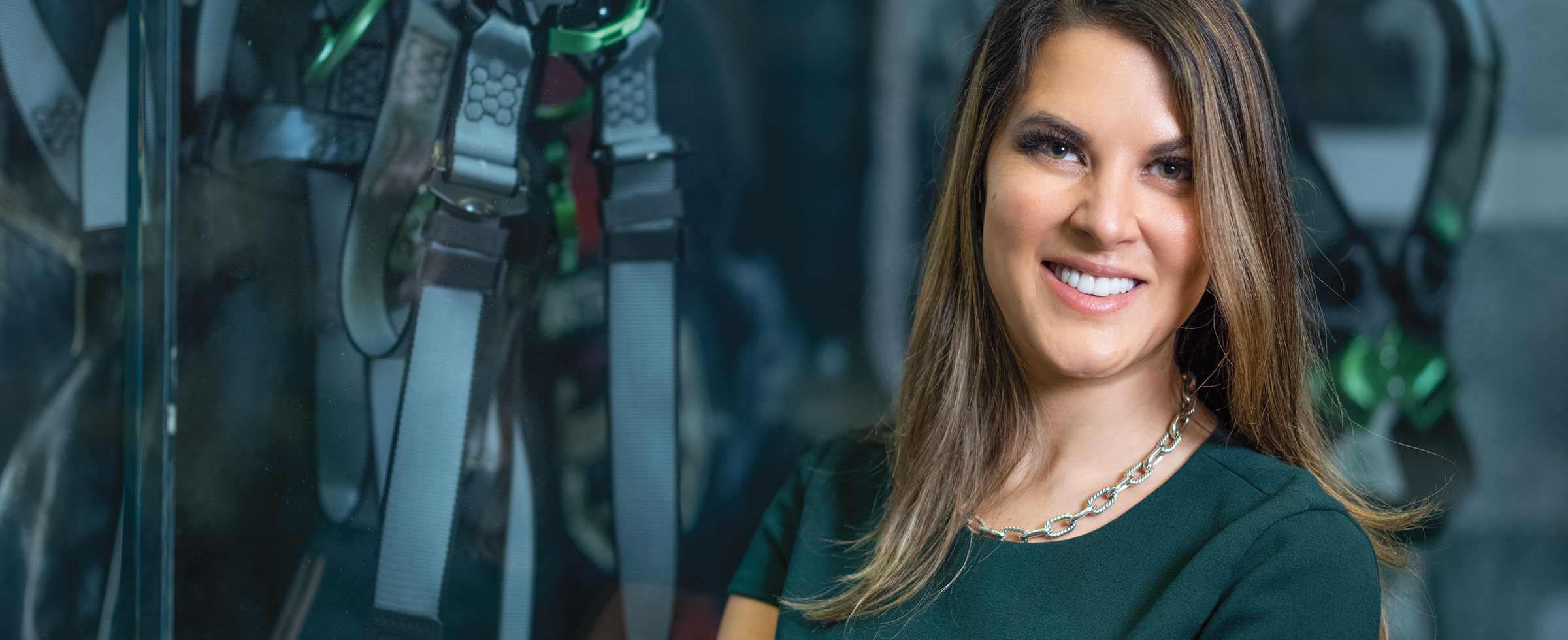 Duquesne Light President and CEO Steve Malnight's philosophy for corporate philanthropy is simple: "When our community thrives, we thrive. And if they struggle, so do we." When COVID-19 hit the region in March, he recognized the Emergency Action Fund as an important vehicle for corporations to aid communities quickly and effectively.
The fund is a collaborative fundraising effort led by four local foundations, including The Pittsburgh Foundation, along with other philanthropic institutions to relieve some of the damaging effects of the virus on residents, especially the most vulnerable.
The result: Duquesne Light contributed $500,000, leading the charge of corporate giving that comprised nearly $2.8 million of the nearly $10 million total raised. "We've always known about the incredible ways The Pittsburgh Foundation supports our community," Malnight says. "Since the very beginning of the pandemic, we were impressed by how receptive the Foundation was to working with us and to making sure that our  contributions benefited customers in need across our service area."
Providing critical expertise and best-in-class programmatic support that marries  community needs with corporate philanthropic intent is the goal of the Foundation's Center for Philanthropy. The Foundation has worked for more than a decade to guide corporate partners in developing philanthropic goals that make a difference for the community and for their employees. During the pandemic, that groundwork proved vital as 40 businesses and corporations donated to the Emergency Action Fund, a new high water mark for giving from that sector.
" Corporations are looking to put funds into our community, utilizing the expertise of the Foundation and our ability to be the hub of the most real-time information about what our neighbors need. They want to respond to community need in a way that is
on brand and in line with the corporation's values."
Kelly Uranker
Director, Center for Philanthropy, The Pittsburgh Foundation
The pandemic's enduring effects have accentuated the importance of corporate and philanthropic alliances. High demand for basic needs like affordable housing, food, child care, health care and transportation persists throughout the region. Meanwhile, according to data from Pennsylvania's Department of Labor, the unemployment rate in the seven-county Pittsburgh Metropolitan Statistical Area was 8.2% in September, nearly double pre-pandemic levels. As federal assistance waned and recession loomed, ensuring the safety and viability of low-income residents of southwestern Pennsylvania has largely fallen to state and local governments, as well as to the charitable sector. Corporate leaders are recognizing the need and stepping forward.
"Healthy corporations wield both money and power," says Jesse Schell, founder and CEO of Station Square's Schell Games, the largest full-service entertainment and educational game development company in the United States. "This creates an ethical obligation to use that money and power to do good in the world," Schell says. Schell Games tries to fulfill that obligation by collaborating with the Foundation on the corporation's philanthropic strategy.
For Center for Philanthropy Director Kelly Uranker, success is coordinating corporate philanthropic goals with community needs.
"Corporations are looking to put funds into our community, utilizing the expertise of the Foundation and our ability to be the hub of the most real-time information about what our neighbors need," she says. "They want to respond to community need in a way that is on brand and in line with the corporation's values."
Schell agrees.
"Employees at corporations often have a real desire to see the corporations do good and helpful things. Corporate philanthropy can be a great way to give employees agency in how the business affects the world and pride in the good work it does."
Relationships involving the Center and corporations, like Schell Games and Duquesne Light, are often forged through online giving events like the Emergency Action Fund and August's Critical Needs Alert, which raised $1.85 million for area nonprofits that provide basic needs support. More businesses are also trending toward mindful giving structures such as scholarship funds and employee-driven donor-advised funds that pinpoint causes.
"We work with corporations and family businesses to align their values with the needs out there, so that real change can happen," Uranker says.
"The Foundation can help move a company from reactive to proactive and impactful giving with the charitable dollars that they have. We can also provide giving tools and methods that allow the company to be nimble when it needs to be responsive, like with COVID, and yet remain true to its mission and the values of its employees."
The Center features a wide range of philanthropic options, including family business succession charitable planning; corporate charitable values and brand alignment; analysis of peer and current corporate giving; and crisis planning and employee assistance. These philanthropic goals are met through collaborative facilitation and training exercises that ensure corporations are involved every step of the way.
Local leaders at American Textile Co., Eat'n Park Hospitality Group and The Massaro Corp. worked with the Foundation's Center to create corporate giving programs while entrusting staff with management and implementation. Other corporations such as
Schell Games and Cranberry-based MSA Safety Inc. are carving out unique philanthropic initiatives that reflect their companies' missions.
Schell Games has shifted its focus to be a giving group as employees determine where their philanthropic direction and dollars go based on company values while MSA is developing a signature charitable project that is in alignment with its 108 years of innovation in the safety industry.
In fact, MSA had an active role in COVID response, donating its entire supply of N95 masks — 100,000 to Allegheny Health Network in Pittsburgh, 40,000 to France and Brazil — as well as its advanced, reusable "MSA Advantage" respirators for AHD's front-line health care workers.
"Now, The Pittsburgh Foundation is helping us to explore whether we can do the same for federally qualified health care clinics in the region, ensuring that everyone in our area continues to have access to quality health care, regardless of ability to pay," says MSA Vice President and Chief Legal Officer Stephanie Sciullo. With interest in this program from a federal level, "this AHN model [will] better prepare our nation for future public health emergencies, and it's a powerful example of Pittsburgh's spirit of community and philanthropy — of neighbors helping neighbors — leading to innovation that may very well help our entire country."
Companies' ability to marshal resources and expertise to target specific community needs is what makes corporate philanthropy vital to community vibrancy and prosperity.
"The community needs everyone," Uranker says. "The challenges are at times, quite frankly, overwhelming. But as Pittsburghers, we step up together — including corporations. We need to leverage not just funds, but everyone's time, talent and connections to get the job done."
Original story appeared in the 2019-20 Annual Report.