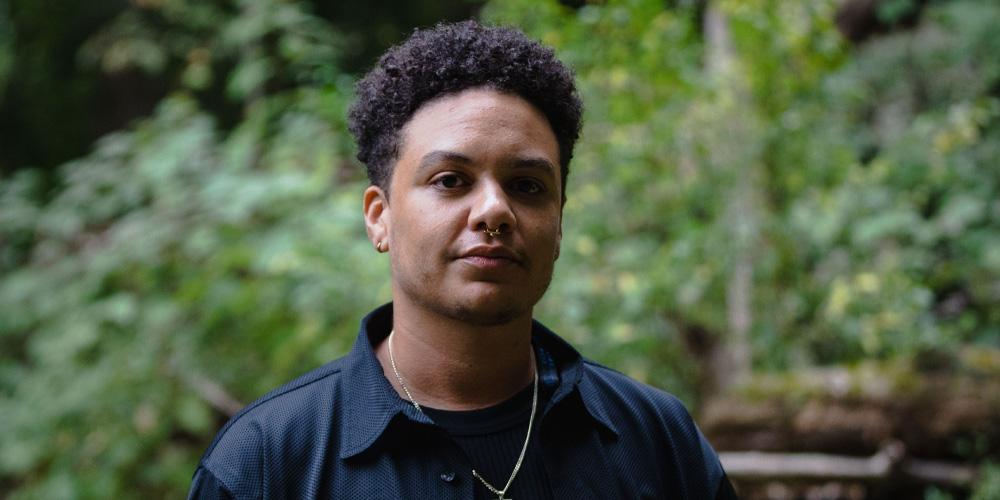 Grant Amount:  $15,000 over one year
Award Category:  Individual Artist Support
Xan Phillips is a poet and literary artist whose creative process involves long periods of solitude and reflection followed by moments of emergence and engagement with the world around them. They will use the $15,000 grant to produce a book of poetry titled "Spectacle." The book will address anti-Blackness portrayed on television and analyze its effect on the viewer. The grant will cover supply costs, travel expenses, professional development costs and artist wages. 
"Like poets, filmmakers invite their audiences inside of their imaginations for the purposes of their craft," says Phillips. "Because we as viewers predominantly inhabit the imaginations of cis, white, male storytellers, one of the goals of 'Spectacle' is to examine these fabricated worlds critically. I am fascinated by shows like Watchmen, WestWorld and True Blood which feature pivotal black character arcs, but feel immensely driven by white desire, and anti-blackness."
Phillips says that their hope is that this book creates a deeper awareness of filmmaking as a collaborative process that is led predominantly by white men. Everything we consume as viewers is filtered and translated, so I use the ekphrastic mode to bring black consciousness out of the peripheral and into a duel(ing) lens that pulls the viewer's relation into the scene.
WEB: https://www.xanphillips.com/
INSTAGRAM: @_xanphillips