1990s: Lois Tack ThompsonA visionary donor.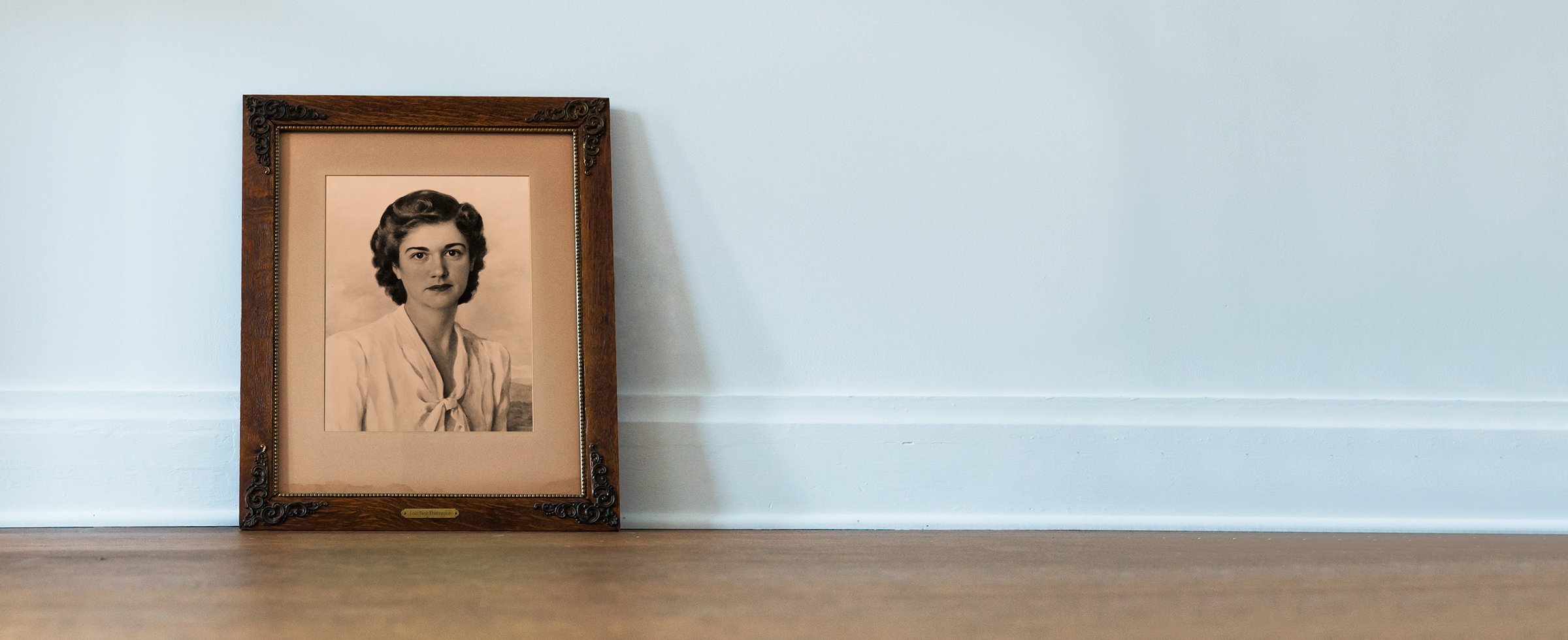 The decade marked the beginning of the region's long, arduous climb out of the economic devastation from the loss of the steel industry toward a more diversified economy dominated by "eds and meds" (university and medical research and technology). About 58,000 more people left the region than entered in the 1990s, with many leaving for employment in Sunbelt and West Coast cities such as Phoenix and Seattle.
Labor unrest spiked, with the city's newspapers and transit systems among industries affected. Despite, or perhaps because of, the instability as the region made painful shifts to a new economy, Pittsburgh Foundation donors continued to give at record levels. It was during this period that the Lois Tack Thompson Fund set a new benchmark for generosity.
---
Lois Tack Thompson
LOIS TACK THOMPSON was a dignified, no-nonsense woman raised amid wealth and privilege in Sewickley as the heiress to an oil company president. She valued her privacy and adored animals. In 1984, she established a $20,000 fund at The Pittsburgh Foundation to support programs benefiting children and adults with vision impairment.
After her death in 1991, $15 million was transferred from her estate to the fund. It was the largest gift from an individual donor in The Foundation's history, and was transformational, significantly expanding the Foundation's grant-making potential to benefit people of all ages with disabilities and to organizations focused on animal welfare.
Western Pennsylvania School for Blind Children had been awarded a small grant in 1990 for theatrical performances for children with visual impairment and other sensory disorders. The school received $17,000 from the fund in 1992 for Camp Bark & Meow, which offered day programs during the summer that enabled children with visual disabilities to interact with a variety of pets.
In 1993, the fund awarded $100,000 to the Mon Valley Educational Consortia to improve schools. In 1994, it awarded $180,000 to support youth-employment initiatives, $100,000 in capital for community redevelopment in East Liberty and $150,000 to support Pittsburgh's Cultural District.
All the while, the fund continued to help improve life prospects for people with disabilities. A $75,000 grant in 2016 to Life's Work of Western Pennsylvania helped to expand employment opportunities for young adults with disabilities, and $50,000 to Pittsburgh Conservation Corps put hard-to-employ people to work in habitat restoration in the Pittsburgh region.
Today, the fund is vital to the Foundation's efforts to support community development. Among key grants are $250,000 in seed funding for the Foundation's Social Justice Fund and $84,500 to support efforts by the Southwestern Pennsylvania Environmental Health Project to expand citizen science in monitoring the health effects of fracking.
1991
The Multicultural Arts Initiative is launched in collaboration with The Heinz Endowments to increase grants to African American artists and arts  organizations representing diverse points of view. The MCAI has since evolved into the Advancing Black Arts in Pittsburgh funding stream.
1993
After 45 years of sharing office space with the Howard Heinz Endowment and the Vira I. Heinz Endowment, the Foundation moves into its own offices at One PPG Place. It also establishes the Legacy Society to honor donors who include the Foundation in their wills.
1995
Growing from five funds in 1945 to about 500, the 50th anniversary is marked by a record $10.5 million in grantmaking.
Total assets reach a record $312.6 million.
1997
Medical Research Initiative to fight cancer, heart disease, arthritis and diabetes. In 2019, annual medical research grantmaking reaches about $4.1 million.
Original story appeared in the Forum Quarterly Winter 2020.