Small and Mighty: 5A Elite Youth Empowerment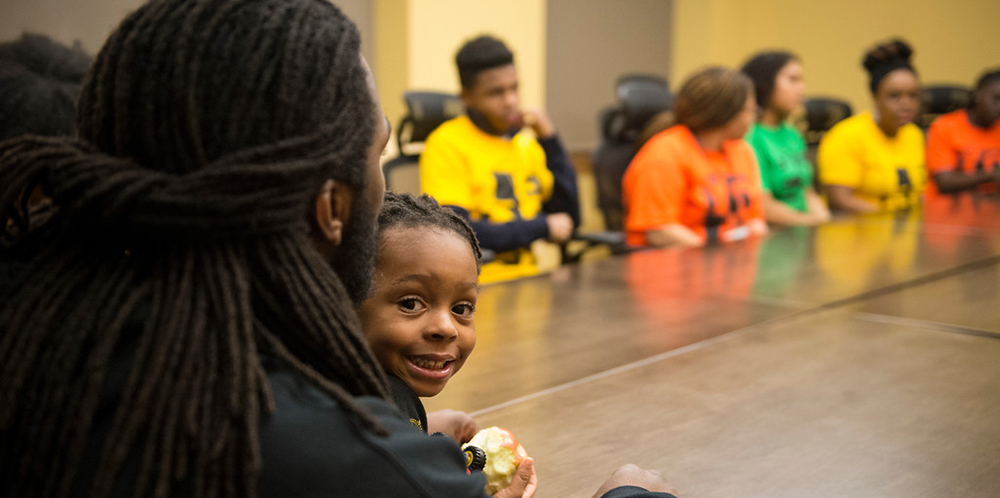 In January 2018, the Foundation announced a $15,000 Small and Mighty grant to 5A Elite Youth Empowerment to pilot the PeaceBuilders Youth Fellowship for Social Change. This 10-month program allows 10 high school students to lead an organizing and mobilization campaign. Started in 2008, 5A Elite Youth Empowerment has worked to help youth in low-income communities reverse the effects of trauma through programming that encourages holistic health and wellness.
The program also received a $15,000 Small and Mighty grant in 2016 to pilot the youth-led PeaceBuilders Institute for Social Justice and Non-violent Interaction program, which allowed students to address community needs while implementing non-violent solutions to those needs and also helping youth transition from victim or bystander to change agents.
Fifteen Urban Pathways Charter School high school students met each month to cultivate internal peace, define and address community needs and build peace with peers and leaders. This work lead to a Youth Manifesto, a media event and a Peacebuilders Youth Summit. An informal survey of youth by the Metro-Urban Institute of Pittsburgh Theological Seminary found that 79 percent of youth ages nine to 18 had a close friend or family member who had been shot.
The Small and Mighty grants program, an outcome of the Foundation's 100 Percent Pittsburgh organizing principle, has, as of Dec. 2019, awarded $1.25 million to nonprofit organizations with budgets of less than $600,000.
5A Elite Youth Empowerment operates with an annual budget of $181,574.
To learn more about 5A Elite Youth Empowerment, visit: www.5aelite.org