Listening matters: Advisor Dave DelFiandra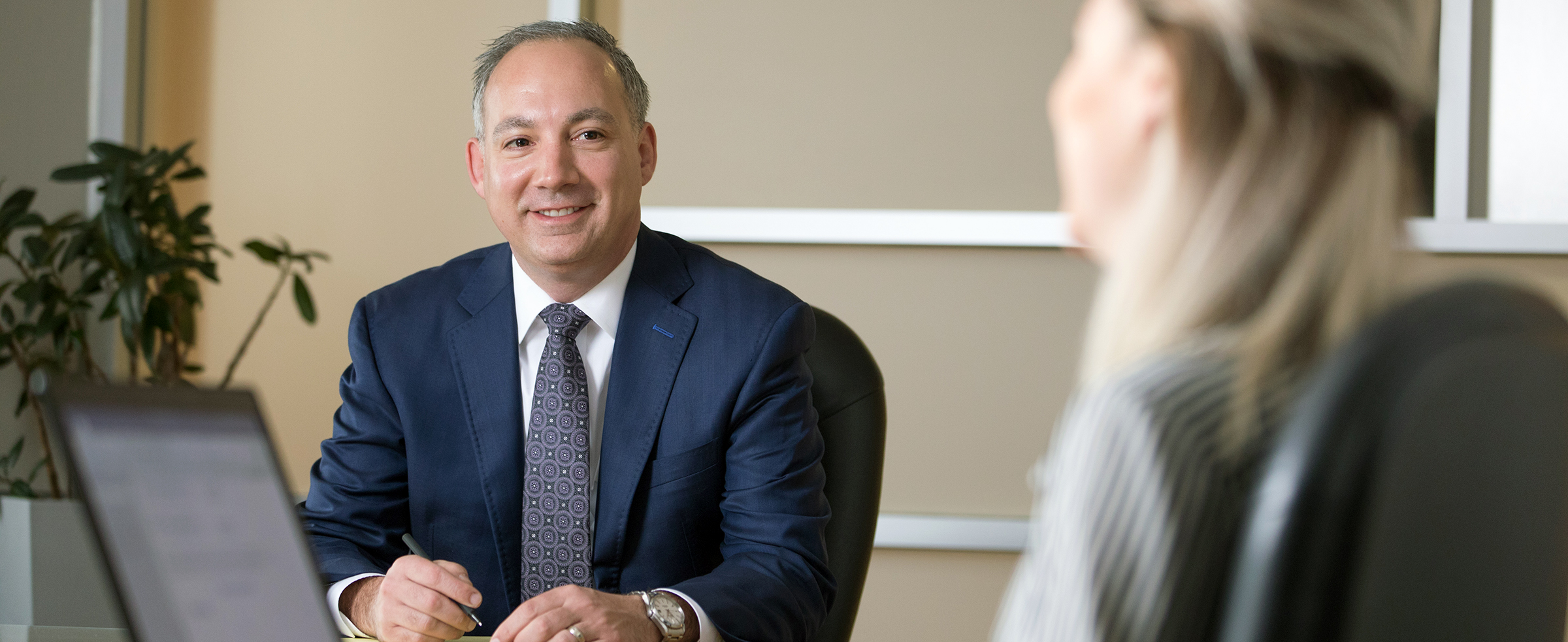 Helping Clients Give Back
As chair of the estates and trusts group for Leech Tishman, Dave DelFiandra often finds himself listening to people who are giving thoughtful consideration to helping others through charitable giving.
Clients Carleton and Emma Campbell were referred to DelFiandra to discuss an estate planning matter. During the discussion, it came to light that they had concerns about a charitable fund that they had established with another organization.
"They are super nice people," he says. "I listened and came to understand that they felt they had been poorly treated by other advisers in the past."
Being a good listener put him in good stead with Carleton and Emma, who were relatively new to Pittsburgh and unsure of where to turn next. DelFiandra planted a seed, which is how he sees his role as an advisor. He understood that the Campbells were seeking involvement and communication; they wanted to understand exactly where their money was going and what it was doing.  
He suggested that they consider a move to The Pittsburgh Foundation and they agreed to meet with a Foundation development officer.
"The Foundation is a very professional organization. They're big, but they're also small enough that when they come in, they know you by name," says DelFiandra, who first became familiar with The Foundation through several partners in the firm. "I've become a real fan of the good things they are doing for the community and for people like my clients."
DelFiandra often finds that it's personal concerns, and not taxes, that guide estate decisions and charitable giving. Clients often ask about opportunities for giving before he makes the suggestion. Once we get an idea of what a person is looking for, we think about how to best accomplish that, from a tax standpoint or otherwise, he says.
Many of DelFiandra's clients choose to establish a scholarship fund for their alma mater. He points out that it's expensive to set up a self-perpetuating foundation on your own. Some ask us to handle it. For a majority of clients, The Pittsburgh Foundation is the best answer for the client.
"The Foundation knows what they're doing," he says. "They strive to meet the donors' goals, taking all the maintenance and fees away from clients. It's definitely a more efficient answer, accomplished by an organization that does it all the time."
Stories like the Campbell's are not uncommon, DelFiandra adds. The Campbells had taken care of their children and now wanted to move on and do something charitable for others. The current economic and political climate has, likewise, spawned some nervousness among clients in terms of their investments.  But DelFiandra, who also teaches a certified financial planning course at Duquesne University, sees those concerns diminishing.
"I think things have become more stable as the market has come back," he says. "People are less frightened by the immediate outlook of their financial situation. They are getting back to sticking with their estate plan."