Focus on Westmoreland: cranking up the volume on advocacy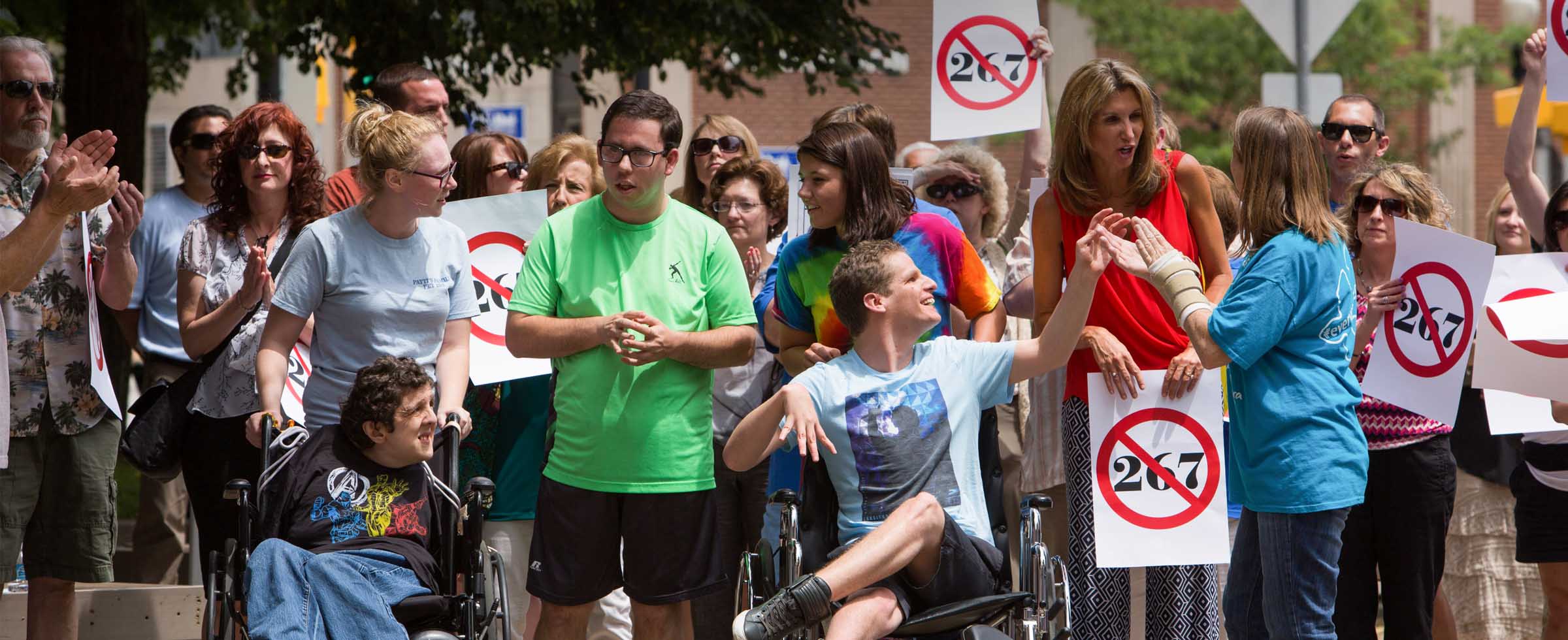 THE PLACARDS TELL THE STORY: The stall in the passage of Pennsylvania's budget was in its 267th day when Westmoreland County's Board of Commissioners, human services providers, and civic and religious leaders rallied at Courthouse Square in Greensburg to draw public attention to the funding cutoff for thousands of nonprofits that deliver essential human services. Staff of The Pittsburgh Foundation; its affiliate, The Community Foundation of Westmoreland County; and the Greater Pittsburgh Nonprofit Partnership (GPNP) went into action developing a social media campaign to drive news and com­ments from the protest event to other audiences across the region and the state. More than a dozen leaders spoke at the rally, including Bobbi Watt Geer, regional vice president of the United Way of Southwestern Pennsylvania, who also represented GPNP, the advocacy arm of The Forbes Funds. 
The rally was one of the first public protests organized to pressure lawmakers to finalize a state budget. Ensuing protests in Pittsburgh, Harrisburg and Philadelphia helped to push lawmakers and the governor to pass a budget in March, a total of nine months beyond the June 30, 2015, deadline. Many human services providers suffered staff disruptions and were forced to pay costs connected to loans to continue operations. The Foundation and its partners have committed to monitoring the coming year's budget process and will continue to organize and advocate for more responsible governing and protection of vital services. 
Original story appeared in Forum Quarterly - Fall 2016