Overcoming adversity in 2018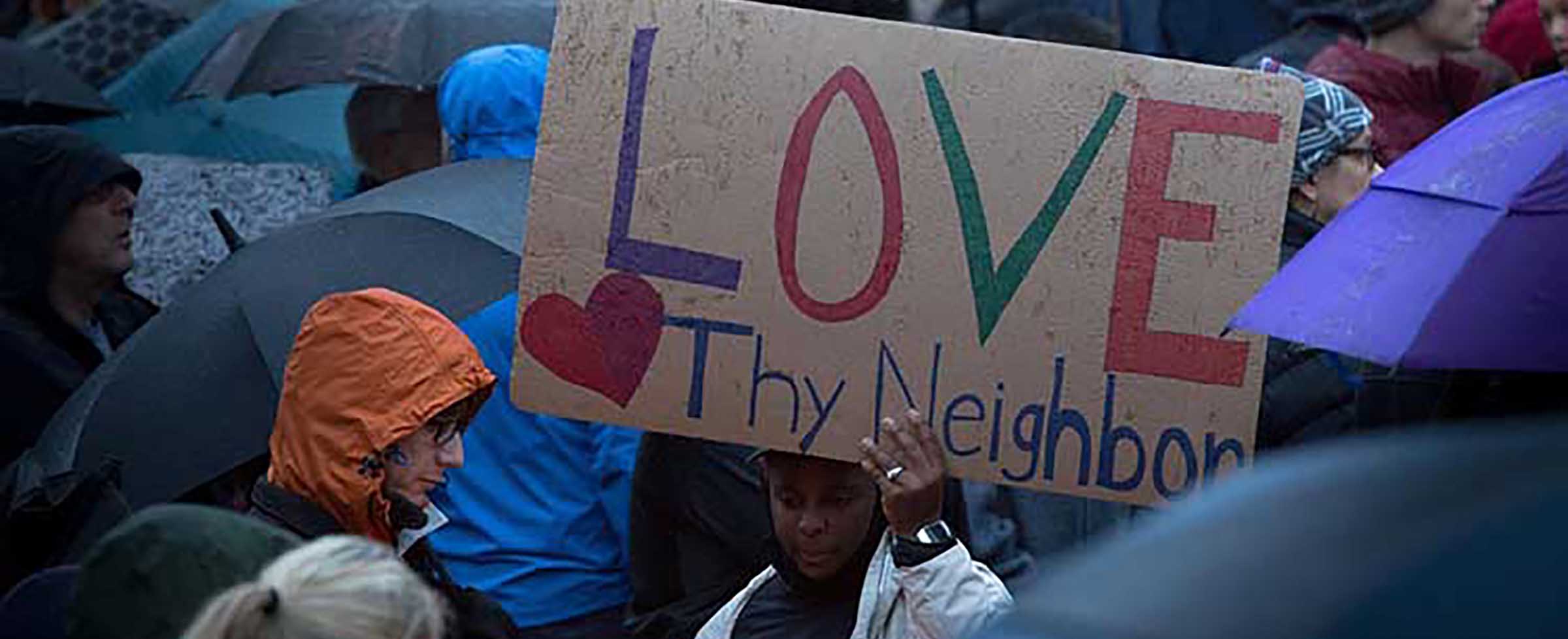 Typically, the holiday message from a community foundation's leaders reports on the good that has come from its family of donors and grantees, and it celebrates all the ways in which life in the Pittsburgh region has been made better, especially for those who need it most.
But there is no getting around it: this has been a very tough year for Pittsburgh. Our spirits have been challenged repeatedly by adversity.
Eleven dead and six wounded in an attack on a synagogue in Squirrel Hill; a fractious mid-term election blotted nationally by package bombs and charges of voter suppression; an African American high school student shot in the back and killed despite being unarmed while fleeing police; a devastating grand jury report that found priests from six area Catholic dioceses had sexually abused children; the brutality of our regional opioid crisis brought home by the death of an internationally famous rapper; the struggles of Allegheny County communities hit hard by flooding; and increased worries over climate change.
Our point in running this list is not to send you into a holiday depression. In fact, it's the exact opposite.
In a year strained by man-made and natural calamities, Pittsburghers confronted, overcame and uplifted. They doubled down in giving their time and treasure to those in need. Residents tuned out divisive political and cultural background noise to commit intentional acts of kindness, courage and civic duty.
As binders of wounds and comforters of broken hearts, residents validated renowned historian and author David McCullough's description of the Pittsburgh character: ". . .the natural friendliness, the pride taken in work, the dislike of hypocrisy and the willingness to respond quickly and quietly to a neighbor in need. Innovation, ingenuity, determination and humor are freely shared to get through adversity."
Here are a few examples of the Pittsburgh Character that shone brightly in the dark periods of this year:
In his brief remarks at a cold and rain-soaked rally for peace in Point State Park on Nov. 9, the actor Tom Hanks was referring to people like Joan Klein who demonstrate Pittsburgh character in trying times: "In these past weeks, America, and the world, has been a visitor to your Iron City. Pittsburgh has shown us what does come next [after times of struggle] – what good comes when the people of [the] Allegheny and the Monongahela show that they love their neighbors with no exceptions."
We thank all of you – donors, grantees, board and staff – who give our Foundation its Pittsburgh character each day, and we wish everyone in the region we serve a wonderful and peaceful holiday season.
Edith Shapira
Chair, Board of Directors
Maxwell King
President and CEO
Full photo credits (l to r): Antwon Rose (Facebook); Millvale Firefighter William Felger cleans mud off of North Avenue after flooding hit the area, Thursday, July 5, 2018, in Millvale. (Andrew Rush/Post-Gazette); A painting of the Star of David with a heart in the middle sits on a table before the start of the "Jewish Hearts for Pittsburgh" project at the Carriage House at Chatham University, Saturday, Nov. 17, 2018 in Squirrel Hill (Post-Gazette); People mourn in Soldiers & Sailors Memorial Hall & Museum during a community gathering held in the aftermath of the Oct. 27, 2018 deadly shooting at the Tree of Life Synagogue in Pittsburgh, Sunday, Oct. 28, 2018. (AP Photo/Matt Rourke); Mac Miller (Christian Weber); and, Students lead the March for Our Lives rally through the streets of Downtown Pittsburgh, Saturday, Mar. 24, 2018 (Nate Smallwood/Tribune-Review).