Alisha Wormsley: Envisioning abundance for Black artists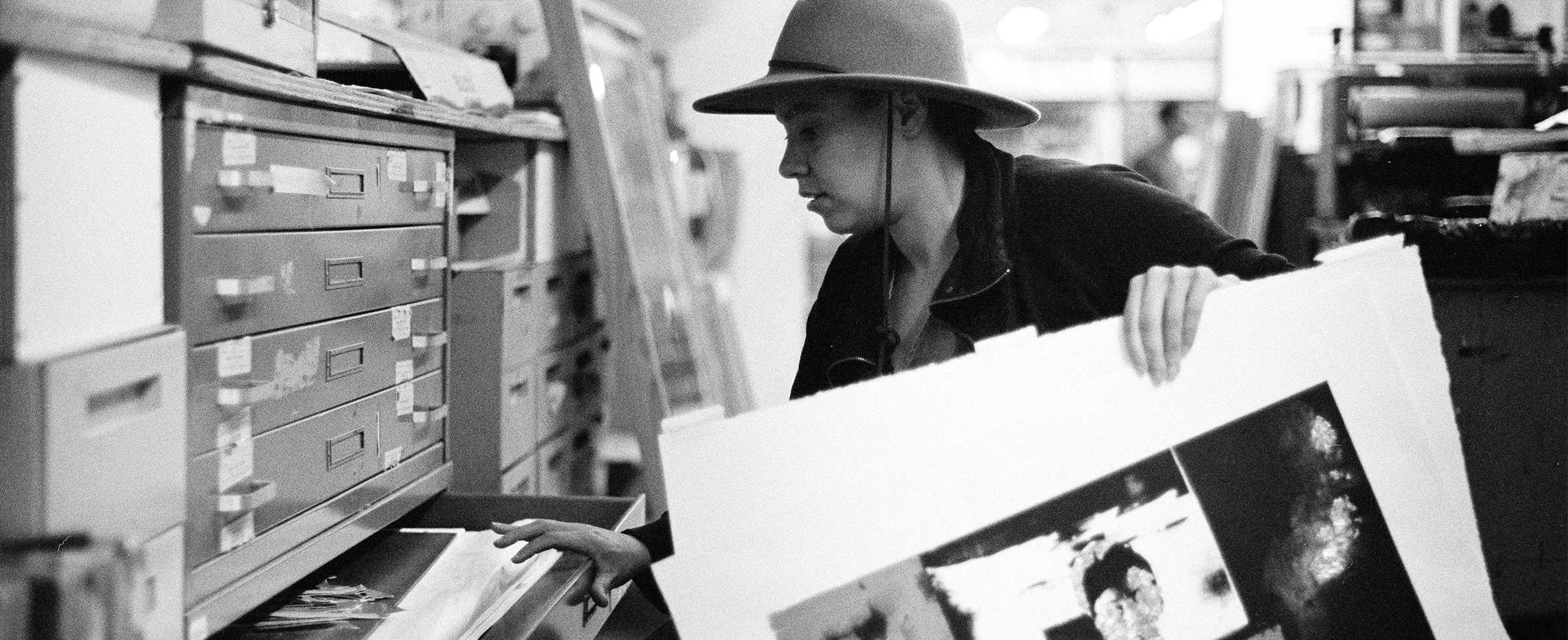 Alisha Wormsley sparked controversy in 2018 when she posted the words "THERE ARE BLACK PEOPLE IN THE FUTURE" on a billboard in East Liberty, a rapidly gentrifying neighborhood in Pittsburgh. The multidisciplinary artist has received international acclaim for her work that questions what we want that future to look like and how we get there. Since 2011, The Pittsburgh Foundation has awarded numerous grants to Wormsley totaling $108,000 for creative works, including $24,000 directly related to the "There Are Black People In The Future" project and $50,000 for Sibyls Shrine artist residency project for Black mothers. Throughout that time, Wormsley has archived objects, video footage and rituals for her ongoing project "Children of NAN," which documents the ways Black women care for themselves, each other and the Earth. In 2020, she created Sibyls Shrine, an artist residency program to uplift Black mothers with a safe space and opportunities for skill sharing and financial support. And in Pittsburgh, the need for that support is great. A 2019 study conducted by Pittsburgh's Gender Equity Commission and a University of Pittsburgh research team found that the city is "arguably the most unlivable for Black women" in the country because Black women in Pittsburgh suffer from among the highest rates of poverty, unemployment and maternal mortality. Wormsley shares her approach to supporting Black women and artists, as well as realizing her dream of a radically new social and economic system.

FEELS LIKE BLACK WOMEN are constantly put in a place to just survive. But we need the space to think about the future. How do we want to exist? What are we taking with us? COVID-19 and the Black Lives Matter movement have shined a light on the systems that don't work, and we have to envision a different way forward.
'There are Black people in the future' is a fact. Some people don't think we will be. But I began thinking about how I can support Black people in the future, and the obvious way to start is by supporting Black moms.
The Sibyls Shrine residency program was started with philanthropic support, but how is that sustainable? As Black women, we're designing our own ways to sustain ourselves through the new Sibyls Shrine network. Through memberships and supporting each other's businesses, the network directly supports more than 60 moms. Because of my track record as an artist, I have access to a larger amount of money, and it's a radical act to redistribute that money in a capitalist world.
The art I make is personal and comes from me and my existence and my environment. Because I'm in Pittsburgh, you can't separate the city from the work. And it's different sustaining as an artist in other cities. When I lived in New York City, there was a much larger community of artists who were all looking to the same pools of support.
There's a need for arts and culture in a capitalist society. There's a lot of capital that comes out of art. Philanthropy is a part of the capitalist model, and while I've benefited from the support of philanthropy, I won't say it's the only solution. On one level, I think of philanthropy as a version of reparations to people who have been exploited by billionaires. It is a way to serve the communities that have historically been sources of labor.
But I'm slowly seeing the system of capitalism unfold in front of me. All the problems. All the inadequacies. We're seeing that the western capitalist model does not work. It's killing people from stress. There is an abundance of wealth, and I feel like the methods in which money is distributed could evolve. It could change. Greater equity would allow people to create. We should be supporting each man or woman becoming a whole person, not just a laborer. That's what's going to take us forward as a species.
Through the Black Lives Matter movement, there's been something of a reckoning. But to be honest, right now people aren't really getting it. Rather than asking how they can take some labor off of me as a Black artist, people want more labor from me. It's a common misconception to call things opportunities when they're really just more labor. Artists should be asked how they can be supported in ways that allow them to imagine and manifest what they need to exist and be sustainable.
The breakdown of a lot of our existing systems is getting a lot of us to question how we're going to get into the future, and to question in the present, 'What can I do right now?' I'm not the only one thinking about this. I'm not the only one doing this work. We're a collective existence.
I'm reading a book right now by an Indigenous woman who talks about the origin story of Turtle Island. One version of the story describes a woman falling from the sky onto the back of a turtle, who lives on an Earth that has been flooded. The woman becomes the gardener of the island that grows around her, and everyone works together to care for the land. Now think about the Garden of Eden story. Think about banishment and exile. Our stories are the base consciousness for all of us. And now we have this time where we can create and start a new origin story in this pandemic. I think that's what these mass reckonings can achieve. The more people see and understand that the system isn't working, the more we can talk about it collectively — on Zoom — and try for something else.