A commitment to conservationLove of the wilderness leads to a fund and a planned gift.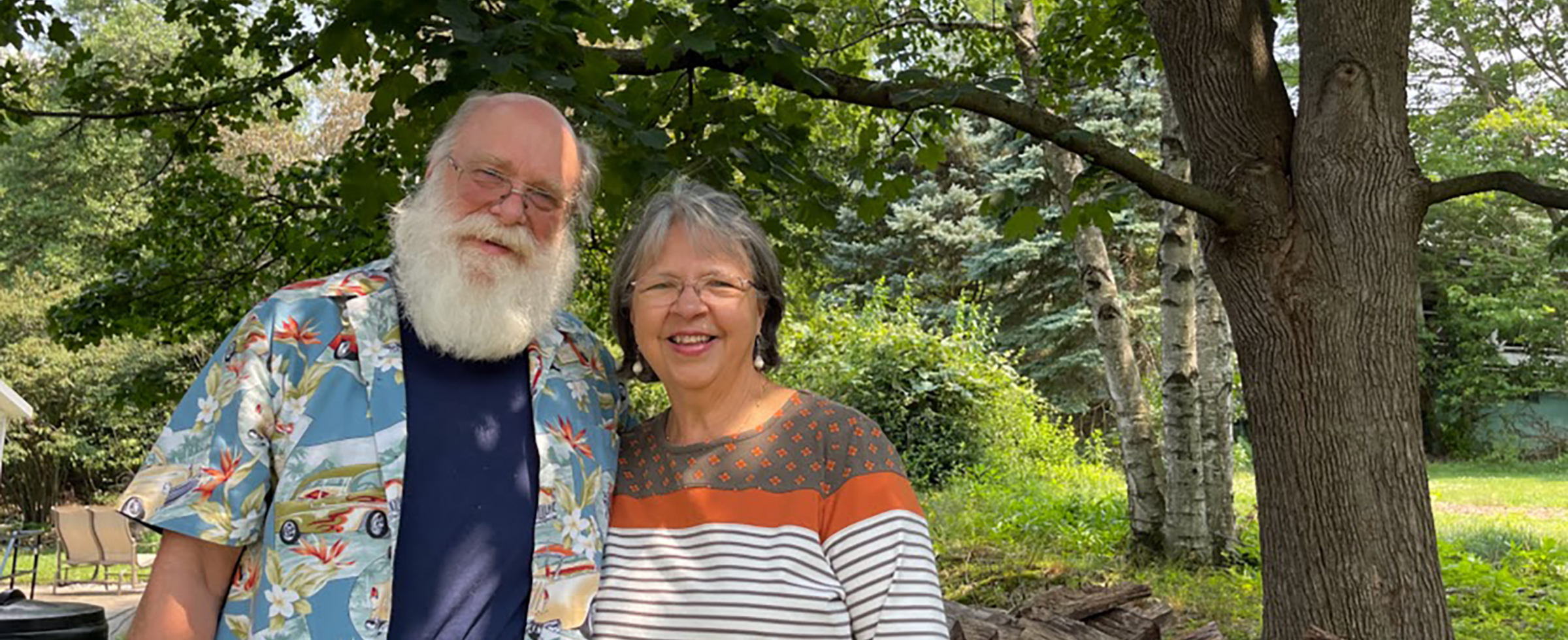 The view from the comfortable sunroom attached to Ken and Jennie Barker's home is serene on a hot July day. The large backyard of their North Hills home was once just a field of grass, but is now a masterful blend of trees, bushes, plants, flowers and wildlife.
"It's entertainment," says Jennie, with Ken adding, "Oh yeah, there are squirrels, chippies [chipmunks] and many other creatures. This is a certified wildlife habitat."
There is a plaque in the yard from the Audubon Society of Western Pennsylvania, recognizing the land as a Certified Backyard Habitat. A separate plaque from the National Wildlife Federation recognizes the property (and its owners) for a commitment to sustainability, providing essential elements of a wildlife habitat such as food, water, cover and a place to raise young. The pair's steadfast dedication to wildlife is evident in the care they've taken, and it's what led them to establish a planned gift and donor-advised fund with The Pittsburgh Foundation.
But Ken and Jennie Barker weren't always the conservation-minded wildlife lovers they are today. Ken grew up in southwestern Pennsylvania and family vacations usually took him to Lake Erie or New Jersey, not hiking in the woods. Jennie grew up in Omaha, Nebraska.
"I was a city girl," she says. "I never had much exposure to wilderness or to wildlife."
The Honeymoon
The Barkers have been married for 37 years. They met while working for the same company. At the time, Jennie worked in the large corporation's Minneapolis office and Ken worked in the Pittsburgh office. It was a seminar in New Orleans that brought the two together. Jennie describes their first encounter as a true "our eyes met across the room" moment. They spent the weekend together in Louisiana, driving, sightseeing and enjoying Bourbon Street. Then the two-week seminar ended.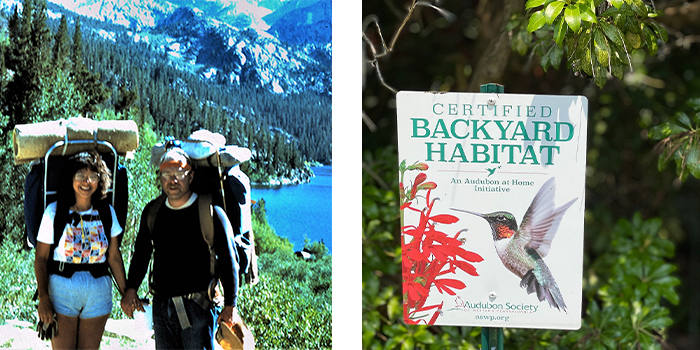 "We started to date long-distance and not quite a year later, I popped the question," remembers Ken, as Jennie interjects, "But it was with the provision that I would have to come to Pittsburgh because he would not move to Minneapolis, he said 'Life's too short.'" Laughing, Ken adds, "It's just too cold for me!"
Before moving back to Pennsylvania for work, Ken spent several years in the west, where he began hiking and discovered a passion for the wilderness. For their honeymoon in 1984, he convinced Jennie to go on a backpacking trip in the Sierra Nevada. They spent two weeks in the mountains and hiked about 60 miles. Aside from small nature hikes here and there, Jennie had never done such an intensive trek.
"It was amazing," she says. "I learned a lot and it really opened my eyes to the environment and to wildlife." She fell in love with nature. Ken was already a member of the Sierra Club when he and Jennie got married, and after their honeymoon, Jennie also took an interest in preserving wild lands. They support conservation efforts for the Pacific Crest Trail and the Appalachian Trail, and through their donor-advised fund they also support many local organizations. Their support spreads from their own yard to all of southwestern Pa.
"We're big fans of Ecology Professor Doug Tallamy who has proposed turning your yard into your own national park," says Ken. "It's never crowded, there are no parking issues, it's always there and always open."
Ken acknowledges that he and Jennie are fortunate to have found a house with an acre of land, which has given them ample space to create their small reserve and that is part of why they want to give back. 
Building a Legacy
In 2004, the Barkers established a planned gift with The Pittsburgh Foundation, with the instructions that after their deaths their estate would come to their fund at the Foundation to go to organizations committed to preserving wildlife. They had been referred by their attorney at the time, Jim Kopleman, who has since retired. It was a good fit and, after working with members of the Foundation's Development and Donor Services team, the couple established the Kenneth A. and Jennie H. Barker Wildlife Preservation Fund, a donor-advised fund, which supports organizations directly involved in providing wildlife preservation and rehabilitation services, land acquisition and conservation and no-kill sanctuary and shelter to domestic animals including pets, livestock and exotic species.