Small and Mighty: Christopher's Kitchen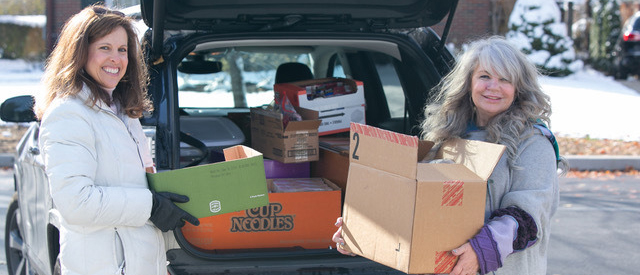 The Pittsburgh Foundation's Small and Mighty program awarded $15,000 to Christopher's Kitchen in 2020. The organization provides food to families caring for admitted children at UPMC Children's Hospital of Pittsburgh.
In response to the COVID-19 crisis, Christopher's Kitchen started supplying pantry staple foods to families who visit the hospital's Community Advocacy Center. Each of the pantries at Children's has a kitchenette outfitted with two to three cupboards, a refrigerator, freezer and microwave. Food in the pantries include macaroni and cheese and soups, string cheese, Jell-O, pudding, fruit cups, granola bars, peanut butter or cheese crackers, fruit snacks, oatmeal and frozen breakfast items. Due to COVID, the organization canceled two of its main fundraising events, which reduced its ability to purchase food to supplement donated items. This grant will be used to cover the cost of purchasing food and administrative and rental fees for a storage unit.
The Small and Mighty grants program, an outcome of the Foundation's focus on poverty and inequality, has, as of Dec. 2020, awarded $1.6 million to nonprofit organizations with budgets of less than $600,000.