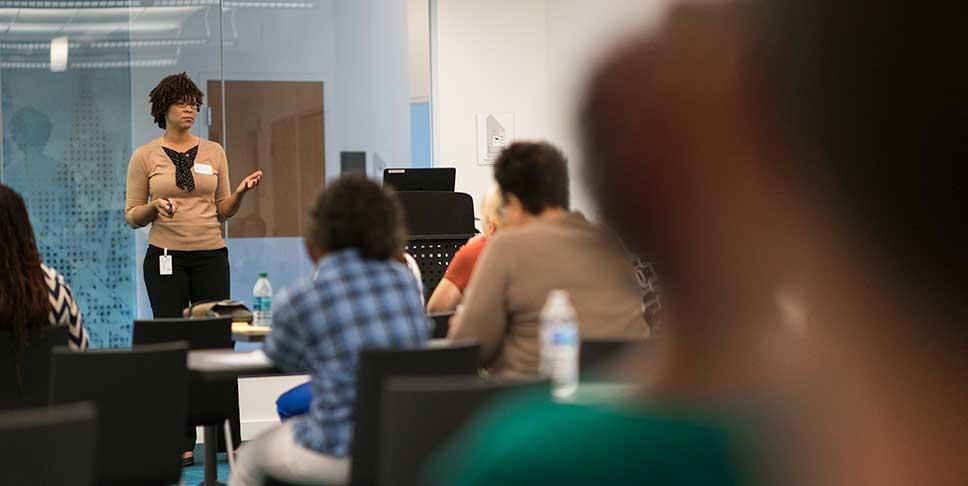 The Pittsburgh Foundation launched the Small and Mighty grants program in 2016 to reduce barriers to grant seeking for small nonprofits – that is, organizations with budgets under $600,000 – that are meeting basic needs  in our region. Designed with input from small nonprofits and their staffs, Small and Mighty offers grants of up to $15,000 through a streamlined process that delivers decisions in less than 60 days. In addition to funding, Small and Mighty grantees also have access to workshops, peer-learning opportunities, and networking events to support their continued growth and development.
GRANT CYCLE: 2021
Each year, the Small and Mighty grants program receives more than 100 new inquiries from interested nonprofit organizations. In the past, the program has held just one review cycle annually which, unfortunately meant that organizations that missed the application deadline would have to wait up to 12 months to apply for support. This year, to increase responsiveness to the needs of small nonprofits, the program has launched a rolling application process that is open from July 15 to Oct. 15, 2021. Under this new model, most applicants will receive a decision within 45 days of submission (compared to 60 days under our previous model).  Applications will be accepted until funds are fully expended.  
APPLICATION-TO-DECISION TIMELINE: 2021
| | |
| --- | --- |
| Applications received by:  | Will receive a decision by:  |
| Aug. 15 | Sept. 15 |
| Sept. 15 | Oct. 15 |
| Oct. 14 | Nov. 18 |
INFORMATION SESSION
As in past years, we will host an information session to help organizations learn about the program. While not required, we strongly recommend that organizations that have not previously applied to the Small and Mighty grants program have a least one representative attend to determine if this is the right funding opportunity. Organizations that have previously applied and would like a refresher are also welcome to attend. 
Information Session was held (virtually) on Tuesday, June 22, 2021. 
For those who were not able to attend, please watch a recording of the Information Session below.