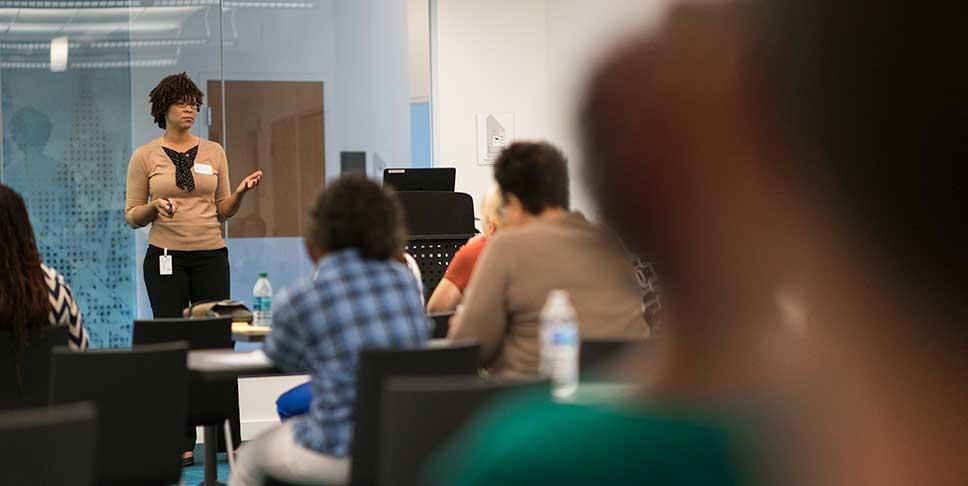 The Pittsburgh Foundation launched the Small and Mighty grants program in 2016 in an effort to bridge the gap between our grantmaking and the neighborhood-based nonprofits that work to better our region. Small nonprofits — that is, organizations with annual budgets under $600,000 — account for two-thirds of the Pittsburgh region's nonprofit sector, and typically serve our community's most underserved populations and neighborhoods. Unfortunately, these organizations are among the most under-resourced nonprofits. This is especially true for nonprofits that are led by and serve communities of color.
Designed with input from small nonprofits and their staffs, Small and Mighty was created to reduce common barriers to grant-seeking. It offers grants of up to $15,000 through a streamlined process that delivers decisions in as little as 60 days. In addition to funding, Small and Mighty grantees also have access to workshops, peer-learning opportunities and networking events to support their continued growth and development.
The Small and Mighty grants program is part of the Foundation's 100 Percent Pittsburgh organizing principle, which seeks to ensure that Pittsburgh residents who live at or near the federal poverty line have access to opportunities for participation in the region's revitalized economy.
 
THE NEXT CYCLE: GET MORE INFORMATION
The 2019 Small and Mighty application period has closed. Please check back in early 2020 for new deadlines.
To sign up to receive notifications about future Small and Mighty information sessions, please click the button below.