A diagnostic approachPeter M. Strope helps his clients create wealth and give back to the community.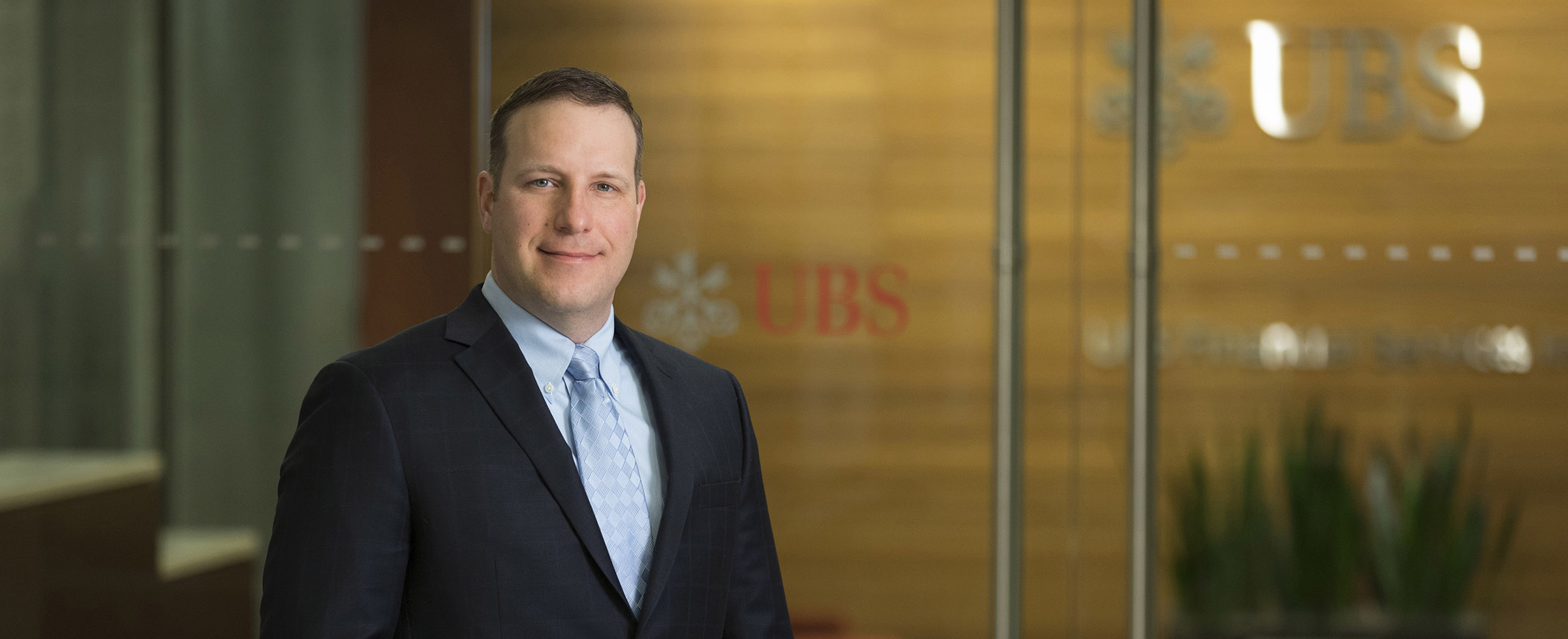 It's no surprise that Peter M. Strope, managing director - Wealth Management for UBS in Canonsburg, Pa. recommends listening carefully and taking good notes when meeting with clients. What's surprising is that he learned these skills in nursing school. Strope, 42, has worked for 19 years as a financial advisor and is a Chartered Advisor in Philanthropy (CAP®) and a Certified Financial Planner™ (CFP®). He talked with The Pittsburgh Foundation about using his people skills to help his clients create wealth and give back.
What drew you to a career in wealth management?
I grew up in Eldersville, Pa., which is just outside Burgettstown in Washington County, in a working-class family. My dad worked at Weirton Steel for 40 years and my mom worked various part-time jobs while we were growing up. They raised my sister and me to work hard and do the right things for people. Nursing school was a natural extension of that. Actually, my mom, who had worked as a medical assistant, wanted to become a nurse, and we were in nursing school together for a while. But I never actually practiced. I worked my way through school as a telemarketer, including a job with a mortgage broker who asked me to join his team full time. That was my first experience with finance and I've never looked back.
So how would an education centered on health care ever relate to wealth management?
In nursing school, I learned a great deal about people and complexity. Taking detailed patient histories has more in common with financial planning than people might realize. The analytical training to really look at the person – not the monitors, not the chart, but the individual – taught me not to make assumptions just based on numbers. Health issues definitely come up in the financial planning process, especially as people think about end of life, so understanding how health issues influence a family's financial planning helps to differentiate me from other advisors. 
How have the recent tax law changes influenced the way you advise your clients?
There's a cowboy approach now in Washington that makes it so you never know what is going to happen next. The markets might be stable on a Friday but by Wednesday the country is on the verge of a trade war. I help my clients avoid knee-jerk reactions to volatility and encourage clients to look for potential opportunities that can be undervalued.
Given the recent tax changes, are your clients feeling differently about giving?
There are some clients who I have had conversations with who give for transactional purposes only, and, as a result of the recent tax changes, these clients may be less likely to give. Some individuals who are no longer eligible for itemized deductions may give less. Donor-advised funds can be a way for people to make one large gift that they can, then, portion out over time as smaller donations.
We recognize that there are benefits to working alongside charitable giving professionals to help clients define and achieve their philanthropic goals. Families have likely never talked through the deeper issues of what matters to them philanthropically because they've never had someone to facilitate the conversation. We have found that family meetings led by charitable foundation professionals can bring people closer. In my view, local foundations can help individuals make better decisions on how to deploy their charitable dollars. Simply establishing a donor-advised fund with an entity that has no connection to your community may not effectively help clients explore all of their charitable opportunities. I love the idea of helping a family get to that "aha" moment.
Why should advisors focus on charitable giving with their clients?
The first is differentiation: the deeper connection may lead to earning a client's trust and helps me uncover additional areas of growth for my business. Second, and more important, it's how I would want to be treated. I believe wealth management is hardly ever just about stocks and bonds and growing capital. Charitable giving takes the relationship to the next level because your clients aren't just making a difference for themselves. They're leaving a legacy for their community. I love helping them do that. It feels good. The clients think about the power of their capital in a new way. This can result in a deeper relationship with family members. 
The client's trusted advisors, financial planners, lawyers and CPA can work together to help them achieve their philanthropic objectives. My experience has been that if I work with my clients to help them with their legacy planning, much in the same way as I would help them plan for retirement, it can help navigate a clearer path for them to pursue their objectives. 
Peter M. Strope is a Financial Advisor with UBS Financial Services Inc. a subsidiary of UBS AG. Member FINRA/SIPC in 4000 Town Center Blvd., Suite 100, Canonsburg, PA 15317. The information contained in this article is not a solicitation to purchase or sell investments. Any information presented is general in nature and not intended to provide individually tailored investment advice. Investing involves risks and there is always the potential of losing money when you invest. The views expressed herein are those of the author and may not necessarily reflect the views of UBS Financial Services Inc. Neither UBS Financial Services Inc. nor its employees (including its Financial Advisors) provide tax or legal advice.You should consult with your legal counsel and/or your accountant or tax professional regarding the legal or tax implications of a particular suggestion, strategy or investment, including any estate planning strategies, before you invest or implement. In providing wealth management services to clients, we offer both investment advisory and brokerage services which are separate and distinct and differ in material ways. For information, including the different laws and contracts that govern, visit www.ubs.com/workingwithus. Certified Financial Planner Board of Standards Inc. owns the certification marks CFP® and CERTIFIED FINANCIAL PLANNER™ in the U.S. For designation disclosures visit https://www.ubs.com/us/en/designation-disclosures.html.    
Original story appeared in Forum Quarterly - Fall 2018