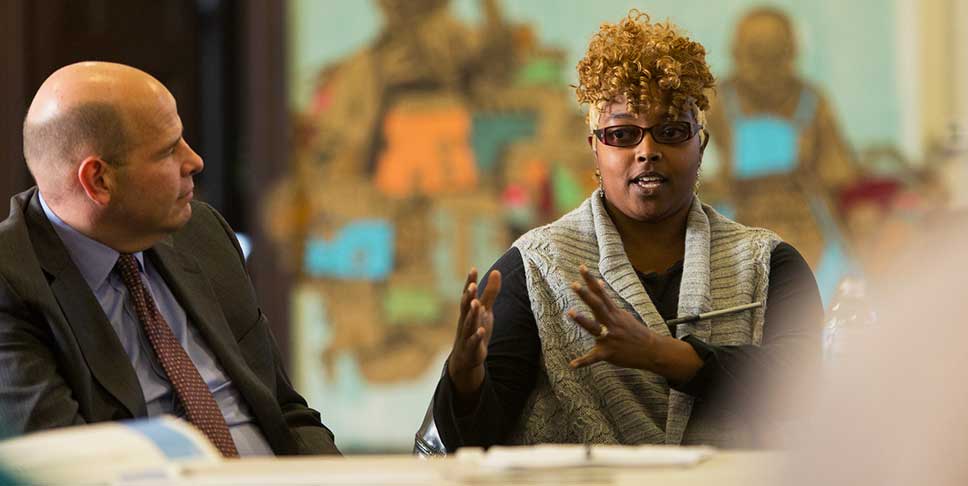 Coupling like-minded donors with Foundation expertise yields powerful results.
Donors often tell us they wish they could give more to - and learn more about - the issues they care about most. Giving Circles provide that opportunity. Center for Philanthropy Giving Circles provide a structured learning program for an average group of 20 donors who are all interested in a specific community issue. Over a four-month period, each Giving Circle meets with experts on issues and explores them in affected communities. Every Giving Circle donor contributes funds to a common giving pool, which is then matched by the Foundation.
Giving Circle members develop requests for proposals and agree on how to distribute resources through lively debate and thoughtful discussion. As rewarding as it is engaging, the Giving Circle process embeds donors in the rigorous and exciting process that grantmakers are involved in daily.
Giving Circles bring donors together: a video case study
Giving Circles are a growing trend in philanthropy because they unite like-minded donors with the resources and expertise of Foundation staff. Our donors' passion and interests combined with expertise found at The Pittsburgh Foundation results in greater involvement and greater benefits to our community.