Claire Senita's journey forwardOne donor's mission to bring life-changing care to Pittsburgh.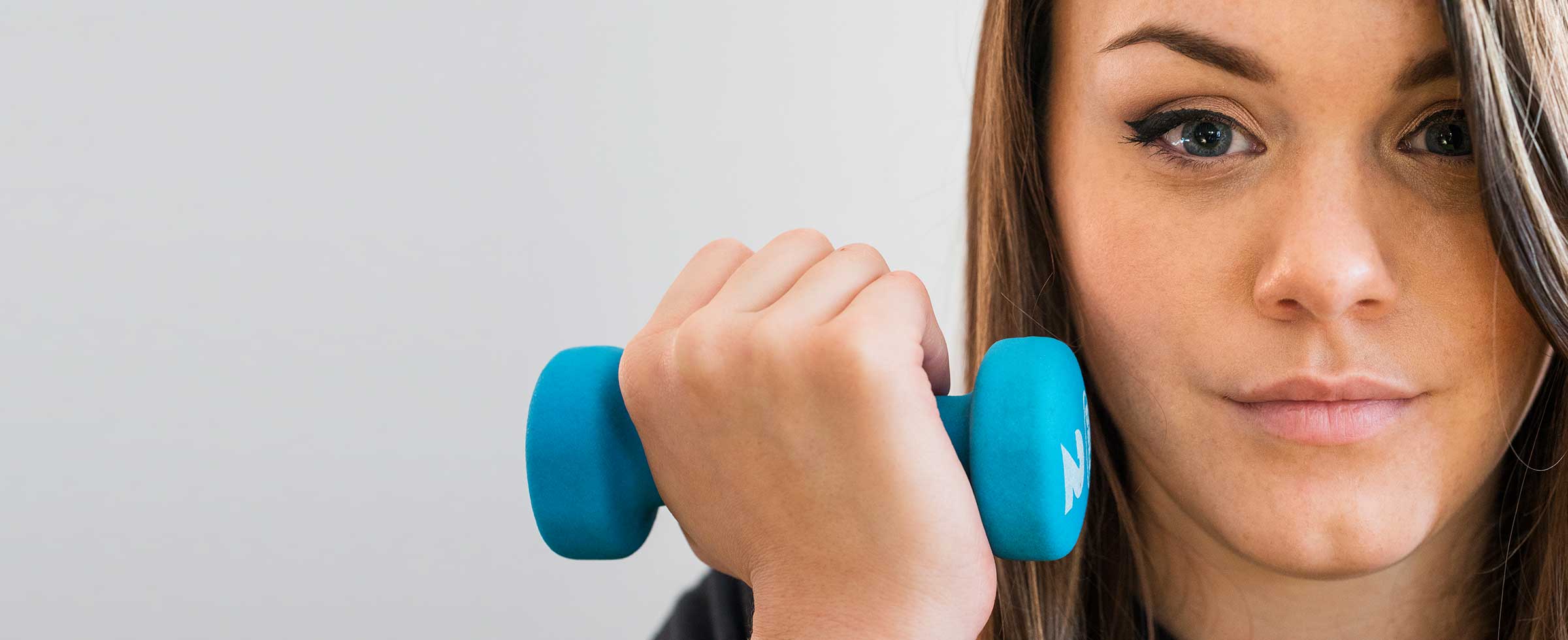 "I'm probably not going to be at school tomorrow," thought Claire Senita as she stared at the ceiling. A budding gymnast, she'd just come out of a dive roll — a maneuver she'd done "a thousand times before" — when she lost feeling in her arms and legs. It was May 9, 2006, the end of her eighth-grade year. Senita lay motionless on the mat.
"I remember feeling calm," she says. "I thought I'd just get some medicine or something."
It wasn't until later — until after the airlift, after emergency surgery, after eight days at Children's Hospital and a transfer to a Harmarville rehabilitation clinic — that Senita learned just how drastically her life had been changed. Paralyzed from the neck down by a spinal cord injury, she'd be hospitalized for the next several months, and would likely need a wheelchair for the rest of her life. Her unexpected journey would lead her several places: to hospitals around the country, to a small clinic in Boston, and eventually to The Pittsburgh Foundation, where she opened a fund to bring life-changing care to those with similar injuries. 
"I was lucky that I had a family that kept encouraging me," she says of her first few weeks in the hospital, "because there were times when I just wanted to throw in the towel. When the staff would come in on a summer morning and say, 'OK, today we're going to work on sitting up in bed again,' it was hard not to think about my friends and how they were headed to the beach or something. It was hard to stay positive. I never wanted anyone to feel like that again."
But instead of giving up, Senita resolved to keep going. "With this kind of injury, you either use your body or you lose it," she says. "You have to keep working despite everything. Change is scary, but there's also a lot of hope in it."
One such hope was the prospect of a new family member. "Our family had been expecting a granddaughter when Claire was injured," says Emily Senita, Claire's mother. "Claire didn't have much arm function then, but she was determined to hold her new niece."
Over four months of vigorous therapy, Senita slowly regained the use of her arms. She was able to rejoin her friends at Pine-Richland High School, using a wheelchair to navigate the halls. She began researching clinics across the country, hoping to find one that could help her gain more independence. Eventually, she found a Boston nonprofit called Journey Forward.
"It looked like an able-bodied gym," she says of her initial visit, "and it didn't smell like a hospital. The staff had me up and out of the chair for two hours, moving my legs and asking me to concentrate on each movement." The idea behind Journey Forward, says Senita, is that with enough repetition, the brain learns to bypass the scar tissue that accompanies a spinal cord injury and finds new ways to send signals to nerve endings. "After a week," she says, "I knew I'd found the place for me."
Upon graduating from Pine-Richland High School in 2010, Senita enrolled at Curry College, a liberal arts college just a few miles from Journey Forward. There she majored in business management and finance, crafting a business plan for opening a Journey Forward in Pittsburgh. In the meantime, she continued regular physical therapy sessions. Senita credits Journey Forward's support system and commitment to exercise with improving her quality of life. "Paralysis is so much more than not being able to walk," she says. "Getting up and moving reduces the secondary problems and issues that come with a spinal injury. You just feel better overall."
Over the next four years, Senita learned to crawl by herself, to move her foot and even to pedal a spin bike. "She'd send me videos that would have me in tears," says her mother. "It was absolutely amazing to see. And the first time she was able to stand on her own — well, I can't even describe what that was like."
But as graduation neared, Senita had to make a decision: stay in Boston and continue her therapy, or move back home and attempt to open a Journey Forward facility in Pittsburgh — knowing that in the interim, she'd likely lose the abilities she'd regained.
The choice was clear. Four years to the day after her accident, her cousin had broken his neck in an accident of his own. "Thinking of him and all the others I'd met in rehab centers back home, I knew there were so many people in Pittsburgh who could benefit from a place like Journey Forward," she says. "It almost would've been selfish to stay in Boston."
Upon moving home in 2014, Senita put her business plan to work. She met with doctors at UPMC, spoke with officials at Journey Forward, and sought help from experienced fundraisers, all while losing the leg function she'd worked so hard to regain. As Senita and her family searched for donors and held events, both their attorney and their financial advisor recommended The Pittsburgh Foundation.
"We wanted to make sure that the funds we raised in the region stayed in the region," says Joe Senita, Claire's father. "Not only did The Pittsburgh Foundation lend name recognition and legitimacy to our cause, it was an easy vehicle for accessing the guidance and expertise we were looking for."
After hosting a series of fundraisers, Senita and her family officially opened the Journey Forward–Pittsburgh Fund at the Foundation in December, putting them one step closer to opening a clinic that could help thousands. "Between the fund at the Foundation and funds at Journey Forward, we've raised about $50,000 of the $300,000 that we need to open a center here," she says. 
At 23 years old, putting others first and achieving what might have once seemed impossible comes naturally to Senita. "People say I'm positive, but I think mostly I'm just stubborn," she says with a laugh. "When someone tells me I can't do something, I'm going to do it. I've always been that way."
Original story appeared in Forum Quarterly - Spring 2016