Life goes on, days get brighterHelping donors turn loss into legacy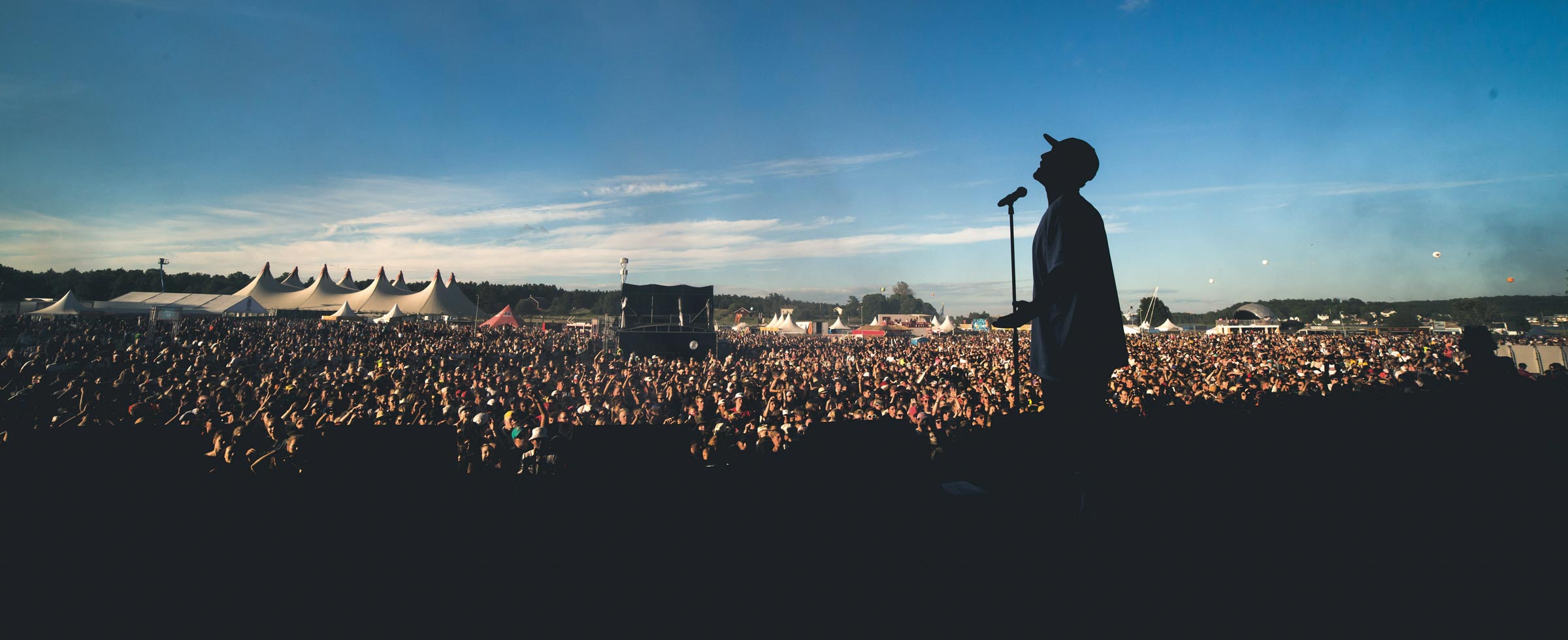 The untimely death last year of 26-year-old rapper and producer Mac Miller sent shock waves through his legions of fans — from hometown Pittsburgh to Los Angeles to Sydney, Australia. This year, his family began honoring his artistic legacy through a Pittsburgh Foundation fund helping young people explore the arts and build community.
"Alchemical…unassuming…undeniably talented," wrote Rolling Stone music critic Mosi Reeves about Mac Miller in an August 2018 review of Miller's fifth full-length album, "Swimming." The critically acclaimed recording debuted at number three on the Billboard 200 chart. Just weeks later, fans worldwide were stunned to learn that the 26-year-old rapper and producer — born Malcolm McCormick in Pittsburgh — had died from a fentanyl and cocaine overdose. 
The music community responded quickly by organizing an Oct. 31 benefit and celebration-of-life concert for Miller at the Greek Theatre in Los Angeles. Even as they were overtaken by grief, his parents, Karen Meyers and Mark McCormick, along with his brother, Miller McCormick, were determined to create a life-affirming legacy in his name. They turned to The Pittsburgh Foundation to establish The Mac Miller Fund to accept proceeds.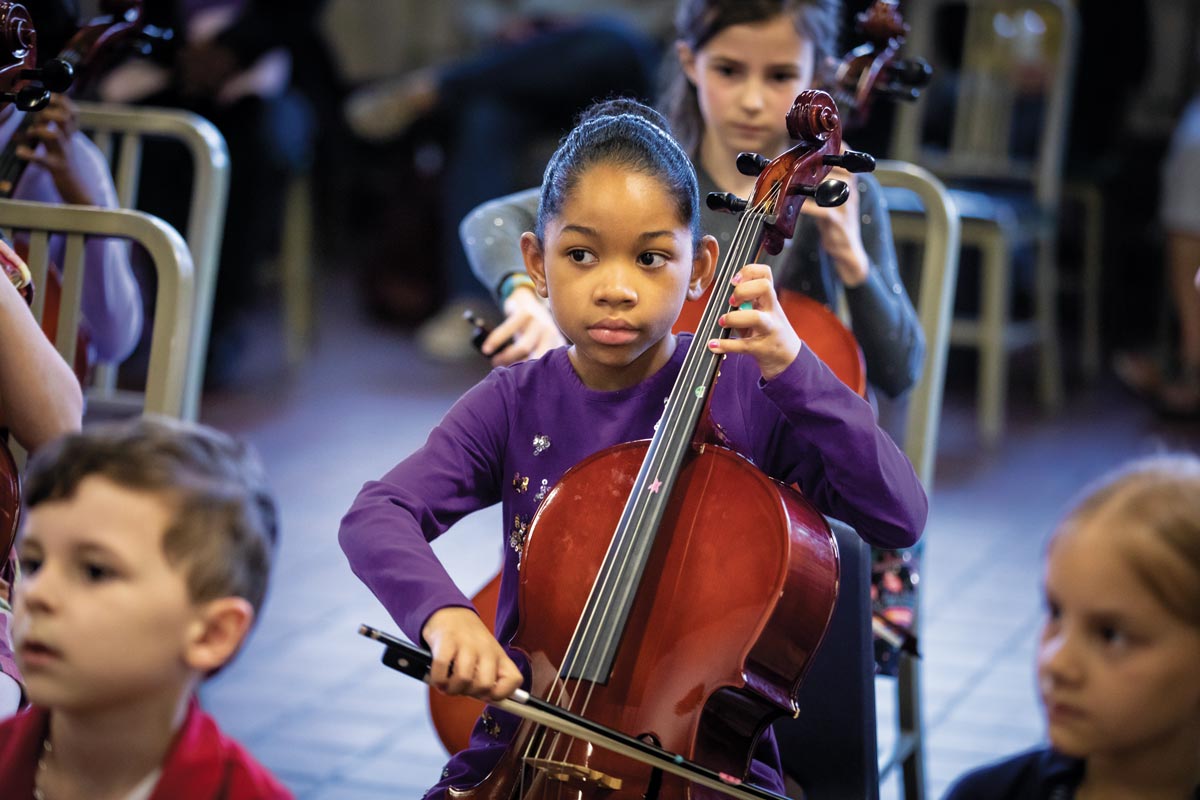 In a statement announcing the fund, the family said the purpose is to expand on the performer's vision of giving access and opportunities to young people to explore the arts and to have a positive impact on communities across the country. "He cared very much about working to make the world a kinder place and we will continue to do just that," family members stated.
With that goal as a banner, performers and concertgoers made the night a huge success. Dozens of acclaimed artists who knew Miller personally, including John Mayer, Chance the Rapper, Travis Scott, Vince Staples and SZA, performed to the sold-out crowd. The event was livestreamed on numerous digital outlets, including Facebook, Twitter and YouTube, all of which encouraged fans to give to the fund.
Donations poured in from around the world, raising nearly $1 million, including $731,000 in concert proceeds from Live Nation, $20,000 from Spotify and $21,600 from Facebook. But big donations don't tell the full story: Most contributors gave $25 or less.
"It's clear that most of the gifts in those smaller amounts came from Mac Miller's young fans — and what powerful evidence that is of his emotional connection to them and their belief in the fund's potential to do great things," says Maxwell King, who was Pittsburgh Foundation president and CEO when the fund was established.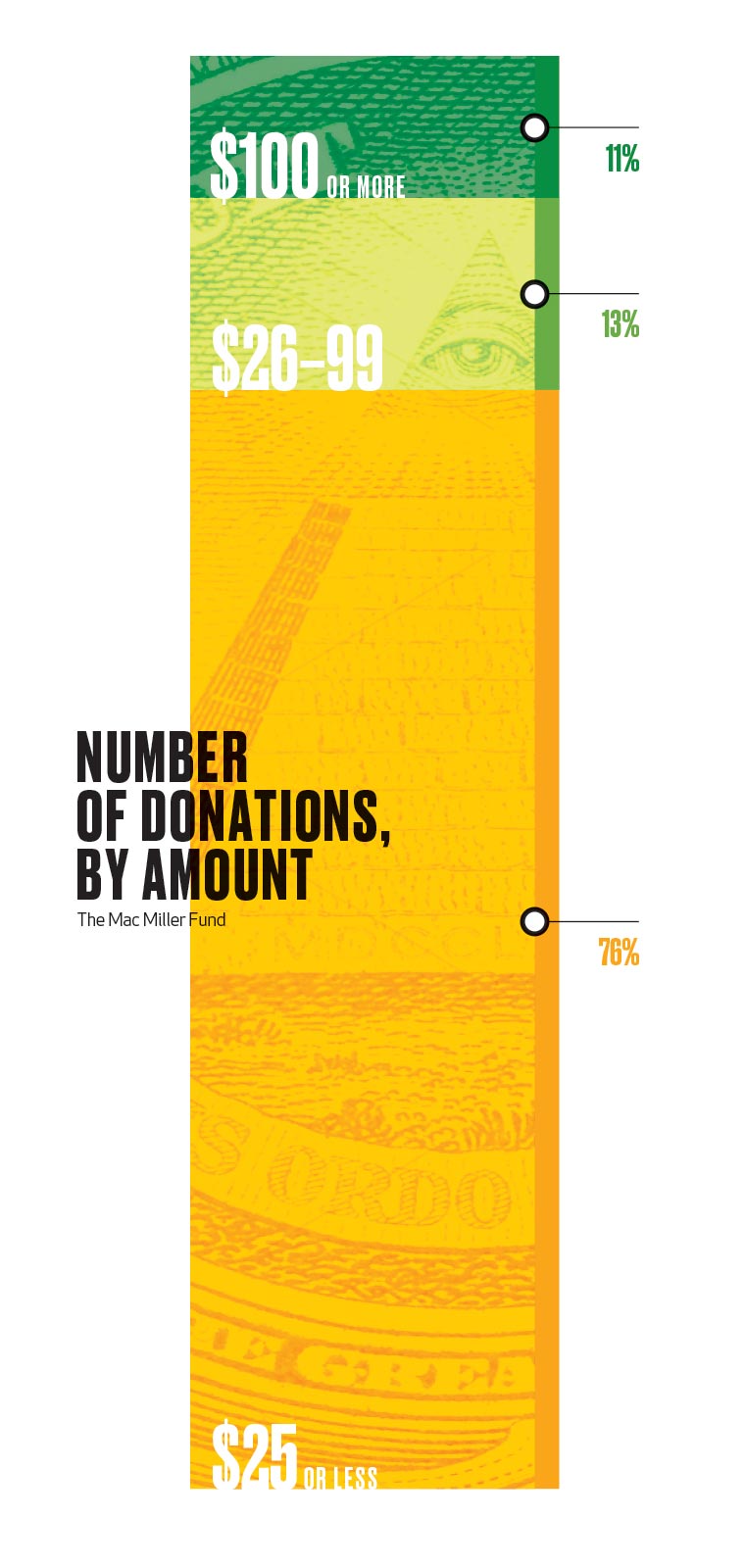 In May, at a press conference featuring Miller's grandmother, Marcia Weiss, of Shadyside, the first two grants from the fund were announced. Pittsburgh-based
Hope Academy of Music and the Arts received $50,000 to double enrollment to 80 students in its Suzuki program, which teaches children and youth to read music and play the violin, cello, guitar and flute. Another $50,000 in support went to MusiCares, a charity of the Recording Academy, to establish the MusiCares Mac Miller Legacy Fund to help young adults in the music industry who are dealing with substance abuse. That organization provides a variety of safety net programs, including addiction recovery services, to people in the music industry.
Warning reporters covering the press conference that she would be "telling a lot of grandmother stories," Weiss said her grandson had a connection to music and developed a strong stage presence as early as age 6, when he learned how to play the piano, drums and bass.
"Malcolm was a special grandchild. These grants are a way to keep alive his love of music and to give access to the arts to people who otherwise might not be able to have it. He would be so pleased with this."
Days after Miller's death, thousands of fans attended a vigil in his honor at Blue Slide Playground in Frick Park, a favorite hangout of Miller's, and the namesake of his first album, "Blue Slide Park."
"It was eerie," Allderdice High School classmate Seamus Roddy wrote in a Nov. 2018 tribute published in the Pittsburgh Post-Gazette. He was referring to the last song played at the vigil, "2009," and the aftermath.
"It was the last time he was Malcolm McCormick; the last time Malcolm McCormick came to this park and was just another kid. After the song ended… there was silence — raised candles and lights flashing, tears falling and arms around shoulders," wrote Roddy. "The crowd didn't budge, didn't back down. One minute became two and two became three and the park was either going to explode or we were going to stay silent forever. Then, mercifully, someone belted out, 'We love you, Malcolm!' And that seemed right. Those kids roared together for the last time."