Helping central-south after worst tornado strikes in states' history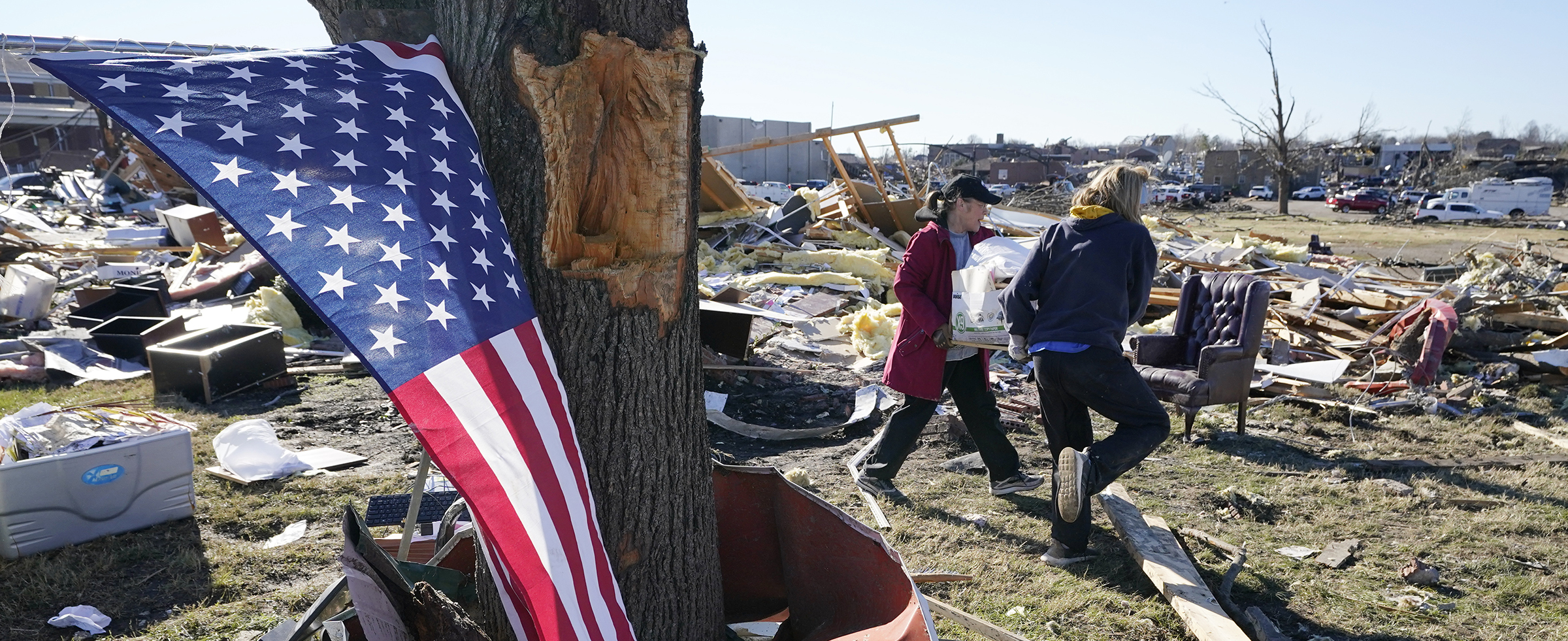 In the overnight hours Friday, Dec. 10, 2021, as families slept, dozens of tornadoes ripped across the central-southern United States. The death toll quickly escalated.
The tornadoes hit factories, churches and tract homes across six states with unprecedented force, assuring that those who survived the onslaught will be struggling to recover well into next year.
As emergency response efforts build, The Pittsburgh Foundation joins with other foundations as it has in past natural disasters to offer assistance and direct donors to giving opportunities.
"Community foundations have missions and methods that are as varied as the regions we serve," says Pittsburgh Foundation President and CEO Lisa Schroeder. "But when a major disaster strikes one area, the proud history in our sector is that we cross boundaries to assist in recovery. In the wake of the horrific loss of life and property caused by the tornado strikes this weekend, I know there are many in the Pittsburgh region who have personal connections to the affected areas and want to join us to help in any way useful."
HOW YOU CAN HELP
The Pittsburgh Foundation recommends our fellow community foundations in the affected areas to receive donations, which can be done through their websites:

 

 


United Way of Southern Kentucky's Tornado Crisis and Recovery Fund

Edwardsville Community Foundation (Illinois)

And the following national emergency relief organizations:

Americares
Americares is a health-focused relief and development organization that saves lives and improves health for people affected by poverty or disaster.

The American Red Cross
The American Red Cross helps to prevent and alleviate human suffering in the face of emergencies. Each year, the Red Cross responds to more than 62,000 disasters, big or small. With the support from volunteers and generous donors, the Red Cross ensures disaster survivors are given shelter, food, comfort and more.

Center for Disaster Philanthropy
The organization helps donors make the best giving decisions to impact the full arc of the disaster cycle-preparedness, response and long-term recovery.