Miles of YarnAfrican American textile artist LaVerne Kemp broadens her impact in a new studio.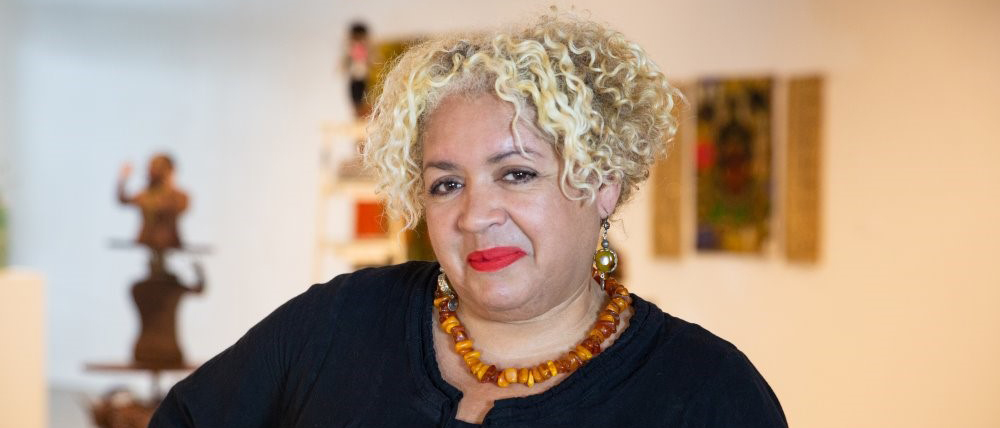 LaVerne Kemp is an African American textile artist from Pittsburgh, Pennsylvania. She uses a mixture of contemporary and traditional folkart weaving techniques and her work is also influenced by her African culture and traditions. LaVerne graduated from the California University of Pennsylvania in 1980 with a B.F.A. in Art/Education. In 2022, she was one of the first artists to receive a grant from The Pittsburgh Foundation's Exposure Artists Program and was awarded $20,000 to support her artistic practice.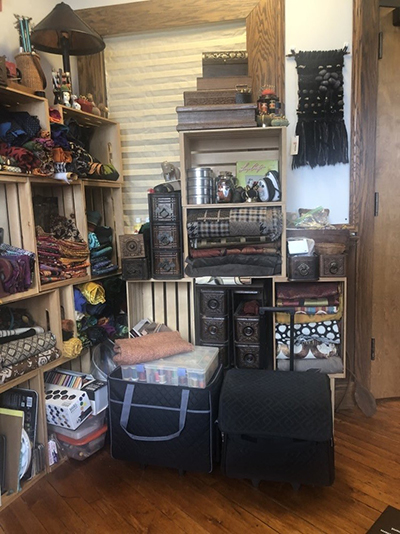 The artist works on a floor loom, weaving one thread at a time to create her fabrics and sculptural wall art. Not only does she weave, but she also uses many different mediums to create her work. "All of these techniques are woven together to make a beautiful art to wear and wall pieces. Over the years, LaVerne has taken various workshops to learn different skills and techniques, which are included in her weaving. As a teaching artist, she also shares with her students her dyeing, beadwork, felt-making and quilting techniques.
LaVerne keeps busy outside of the studio with her involvement in many different organizations. She is the vice president of Women of Visions, one of the oldest African American art groups in the country and founded over 40 years ago by LaVerne and a few other artists. At that time, it was "the only group of its kind" she says as the longest-serving member. She also teaches under the Pennsylvania Council on the Arts and holds classes on her own. 

The grant from The Pittsburgh Foundation has helped LaVerne rent a larger studio space to work and teach. She also purchased materials and supplies, took classes, coordinated with other artists and is living life as an artist without financial worries. The many experiences she has had since receiving the grant she says she "couldn't have done and wouldn't have done" without the funding. 
LaVerne recently participated in a show at the Smithsonian Museum in Washington, D.C. and was a presenter and artist at the Carnegie Museum in Pittsburgh. Currently, LaVerne is preparing for her next show at "A Fair in the Park," which begins the second week of September in Mellon Park. This upcoming holiday season, Women of Visions will have an exhibition and auction at Concept Art Gallery where artwork from the Carnegie Museum exhibition will be shown. Preparation for future shows and exhibitions is ongoing as she continues to make more pieces and collaborate with other artists. LaVerne plans on traveling in 2023 to continue her learning through various workshops.
Learn more about LaVerne on her website.