In their own words: Human services nonprofits demonstrate need for NEEDS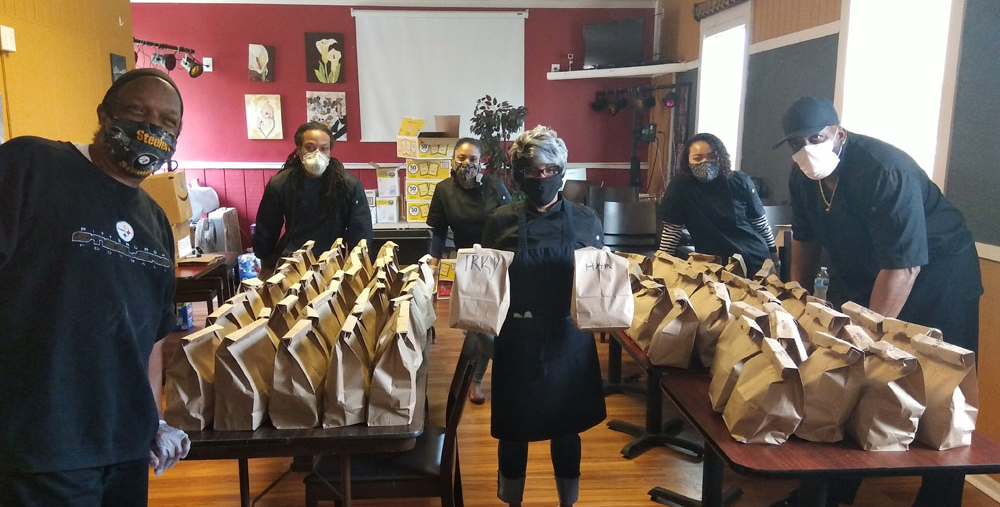 Leaders of organizations from across Pennsylvania that have funded human services nonprofits and partnered with them to serve the most vulnerable residents during the COVID-19 pandemic are now sounding the alarm that these essential servers are struggling themselves and in need of direct state aid.
The organizations ranging from the Pennsylvania Association of Nonprofit Organizations to chambers of commerce and community foundations across the state are urging Pennsylvania legislators and Gov. Tom Wolf to support Senate Bill 1254 and House Bill 2740. The legislation will establish the NEEDS (Nonprofit Economic Emergency Delivery System) Grants Program with $200 million from Pennsylvania's  remaining $1 billion federal CARES Act allocation.
The program will cover the 8,500 nonprofits that have staffs risking their own health by providing essential services on the frontlines of the pandemic to hundreds of thousands of at-risk Pennsylvanians.
This legislation reserves funding from the CARES Act for community-based organizations providing essential services such as child care, community public health, protection from domestic violence, food, career training and disabilities assistance. The nonprofit sector, which is dedicated to uplifting the state's most vulnerable populations, accounts for 16% of the state's workforce. These three examples illustrate the vital work of human services providers and the challenges they are now facing.  
KITCHEN OF GRACE
Combating food insecurity in western Pennsylvania
In a residential neighborhood next to her for-profit restaurant on Pittsburgh's North Side, Lateresa Blackwell is the founder and executive director of a workforce training and community food provision operation with a remarkable track record for offering a pathway out of poverty for at-risk youth and young adults. The nonprofit has provided comprehensive food service and skills training to scores of young people in the city. Blackwell is now trying to cobble together funding to keep operations going in the face of closings and capacity limits. A small foundation grant allowed her to hire staff to cook 200 emergency meals a day for families, single women-headed households and elderly who are confined to their homes.
"Little unplanned gifts are wonderful, but they don't make ends meet in the long run. We can't stay in business without a stable revenue stream."
--Lateresa Blackwell, Kitchen of Grace

Last year, SPIN enjoyed the contribution of 9,500 hours of volunteer service that benefited 3,504 people in the Southeastern Pennsylvania and the Lehigh Valley regions. (Photo by Terry Neumeister)

SPIN (SPECIAL PEOPLE IN THE NORTHEAST)
Serving people with disabilities in eastern Pennsylvania
In Philadelphia and the Lehigh Valley region of southeastern Pennsylvania, President and CEO Kathleen McHale leads the provider of crucial support services for 3,500 children and adults with autism, intellectual and developmental disabilities. In an interview with The Philadelphia Inquirer last month as the green phase of the state's reopening under COVID-19 was underway, McHale described the challenge to provide crucial day programs with revenue from state grants running 75% less than the usual.
"We have to prioritize people's health and safety. That has to be the number one concern, not revenue, not staying afloat."
-- Kathleen McHale, SPIN
Food insecurity has increased dramatically since the pandemic began. At its social services center, American Rescue Workers staff and volunteers sort donated and purchased food items. The program, which previously served 750 families each month, now serves more than 1,000 and is open every weekday to meet demand.

AMERICAN RESCUE WORKERS
Providing food and shelter in central Pennsylvania 
In Williamsport, north central Pennsylvania, Valerie Fessler is director of development and community engagement of American Rescue Workers, a faith-based nonprofit that provides shelter to 1,100 individuals and serves about 76,000 meals annually. As the COVID-19 closure was imminent, she says, "staff working at the shelter were risking their health. Those working from home were trying to manage the need to work and keep the organization afloat – even battling for space while home schooling." An earlier round of CARES Act funding, she says, was "a true blessing to the ministry."
"Without [direct CARES support] our work, which began in 1934 by recycling via horse and buggy to generate pennies that would be used to feed the hungry, could not continue."
--Valerie Fessler, American Rescue Workers