Sounds of home in the Steel CityNonprofits foster community for immigrants and refugees.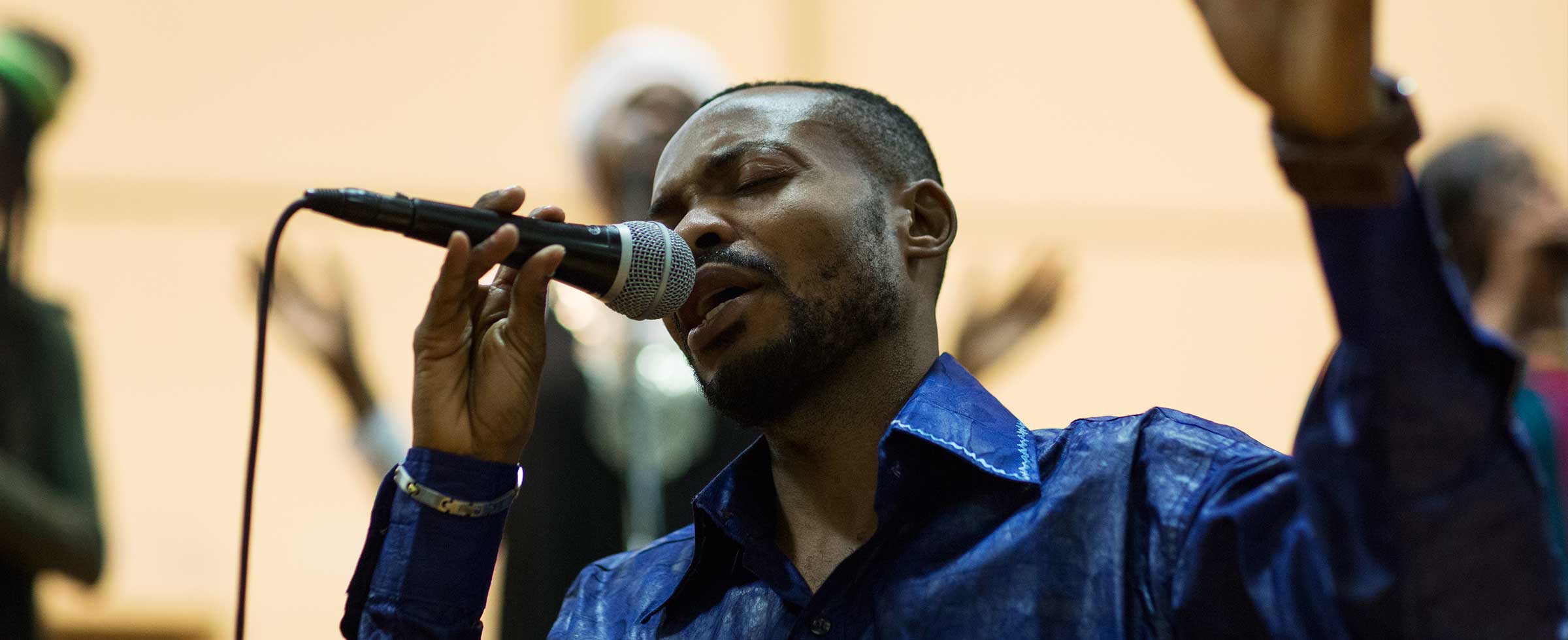 A Burmese refugee finds safety at a domestic abuse shelter. A Swahili-speaking couple takes a Lamaze class in their native tongue. These are just some of Pittsburgh's newest neighbors, many of whom have arrived at a tumultuous time. As the fate of Syrian refugees and debate over U.S. immigration policy roils Congress and this year's presidential campaign, The Pittsburgh Foundation has committed to help those fleeing war, poverty and persecution find a better life here.
Several new funding initiatives aim to ease the transition for newly arrived immigrants and refugees, who often arrive speaking little English and have difficulty accessing employment, transportation, education and medical care.
The Foundation decided to act after the Allegheny County Department of Human Services released a 2013 report showing an 18 percent increase in the number of foreign-born residents between 2000 and 2011. A closer look at the county's numbers is even more revealing: the number of refugees from Africa, Asia, Latin America and other parts of the world has jumped by at least 50 percent.
 "The report was a wake-up call," says Michelle McMurray, senior program officer for Health and Human Services at the Foundation. "It was quite unexpected to see those numbers, and surprising to see the level of unmet needs in these communities."
While the region's resettlement agencies play a critical role in the early months of a refugee's life, more long-term supports are needed. The Foundation has zeroed in on a few critical areas, including alleviating the language barrier for newcomers and supporting arts and cultural programs for the region's growing number of African immigrants and refugees.
While some immigrant communities are large and well-established, many from African nations find themselves isolated in Pittsburgh due to their smaller numbers, explains Germaine Williams, the Foundation's senior program officer for Arts and Culture.
To help remedy this, the Foundation provided a $30,000 grant to Afrika Yetu, a nonprofit headed by Elie Kihonia, an artist and activist who has worked for years to connect diverse African immigrant communities with Pittsburgh residents. DrumTalk, the organization's annual event, brings master drummers from around the world to Pittsburgh, where they engage with nearly 800 people of all ages for workshops and performances. 
"Afrika Yetu is important because the performing arts connect recent immigrants to one another and to community resources," says Williams, noting that the organization fosters networking through dance, drumming and other arts and educational programming, some of which is funded by the Foundation's Advancing Black Arts in Pittsburgh initiative.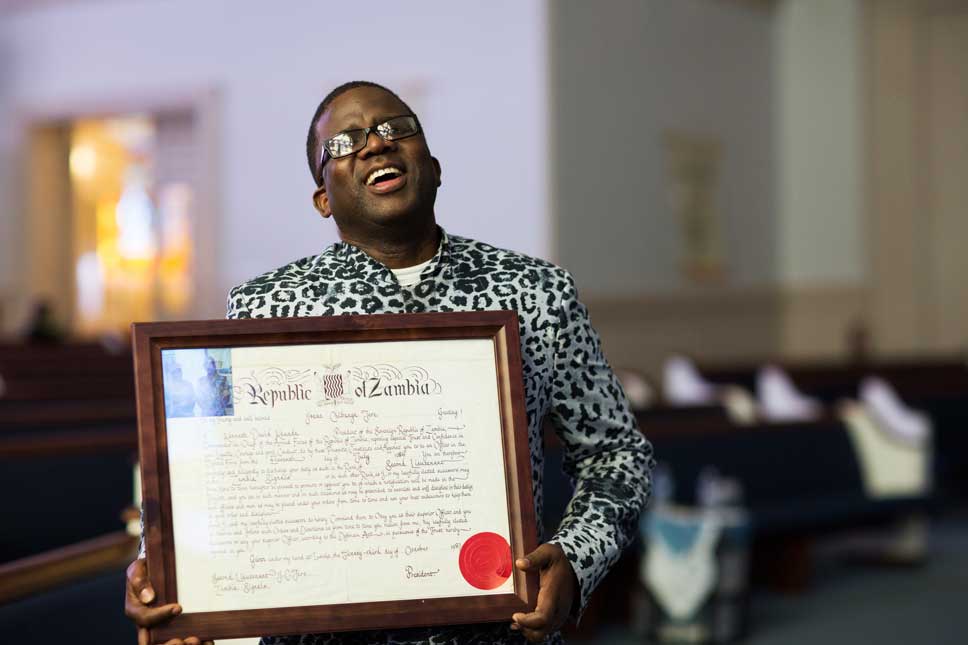 Kihonia has also launched the African Resource Center, partnering with Pittsburgh Gospel Tabernacle Church in the West End to start an after-school program, provide transportation and help immigrants access employment opportunities.
"Since African immigrants come from so many different countries, there's not always common ground," says Kihonia. "But we try to help them find it, to help them feel better psychologically, to understand how life is here in America and to explain the differences in cultural norms. We help them learn where to go, who to talk to, how to become comfortable."
But many refugees and immigrants struggle to access the resources they need for one simple reason: they can't ask for them in English. 
Last year, the Foundation provided a one-year, $75,000 grant to the Center for Hearing and Deaf Services to create the Pittsburgh Language Access Network, designed to build a robust supply of interpretation services for those whose languages include not just French or Spanish, but Burmese, Nepali and ethnic and tribal languages. 
At first glance, choosing an organization whose main clients are people with hearing disabilities might seem counterintuitive when looking to translate Creole or Nepali, for a refugee. But the Center for Hearing and Deaf Services — founded in 1921 and based in Uptown — is a logical fit, says Doug Masiroff, the program's coordinator, because "[it's] an organization committed to ensuring that individuals have the ability to communicate successfully when accessing services."
Though civil rights laws guarantee an individual's right to interpretation and translation services in federally funded programs, existing telephonic interpretation can cost $250 an hour or more and is often limited in its range of languages. The Foundation's grant allows the Center to deploy in-person interpreters, fluent in 20 languages, at one-fifth the cost of other programs. It also funds a web-based "train-the-trainer" interpreter-training program based on federal certification standards. Currently, a team of 30 local interpreters gets five or six calls a day, averaging 50 assignments a month. Masiroff cites the Center's assisting a man from Mexico in physical therapy who'd fallen on the ice while working a construction job. 
"Initially, his bone fractures didn't set correctly, partly because a professionally trained interpreter wasn't available at the rural facility where he first sought medical care," says Masiroff.
Then there was the elderly woman in intensive care. Once she regained consciousness, the interpreter asked her if she would prefer Russian or Ukrainian, noticing that her family name was most likely ethnic Ukrainian. "She responded by saying that [the interpreter] was the first person to speak to her in her native language after 34 years of living in the United States. She was so pleased to be able to communicate and ask questions of the nurses in her first language that her mood brightened, which may well have improved her medical outcome," says Masiroff.
The Center's model has been effective in other communities across the country, says McMurray, another argument for the grant investment here. "After all, immigration is the Pittsburgh story. So many of us have grandmothers or great-grandmothers who didn't speak English." 
Original story appeared in Forum Quarterly - Spring 2016