The essential element of philanthropyLast year, Cambridge, Massachusetts, residents Richard and Priscilla Hunt bestowed $15 million to The Pittsburgh Foundation, the philanthropy's largest-ever gift from living donors. Though their lives trace the 20th century's most iconic national and international events, their generosity is based in Pittsburgh—the community that launched their family's legacy.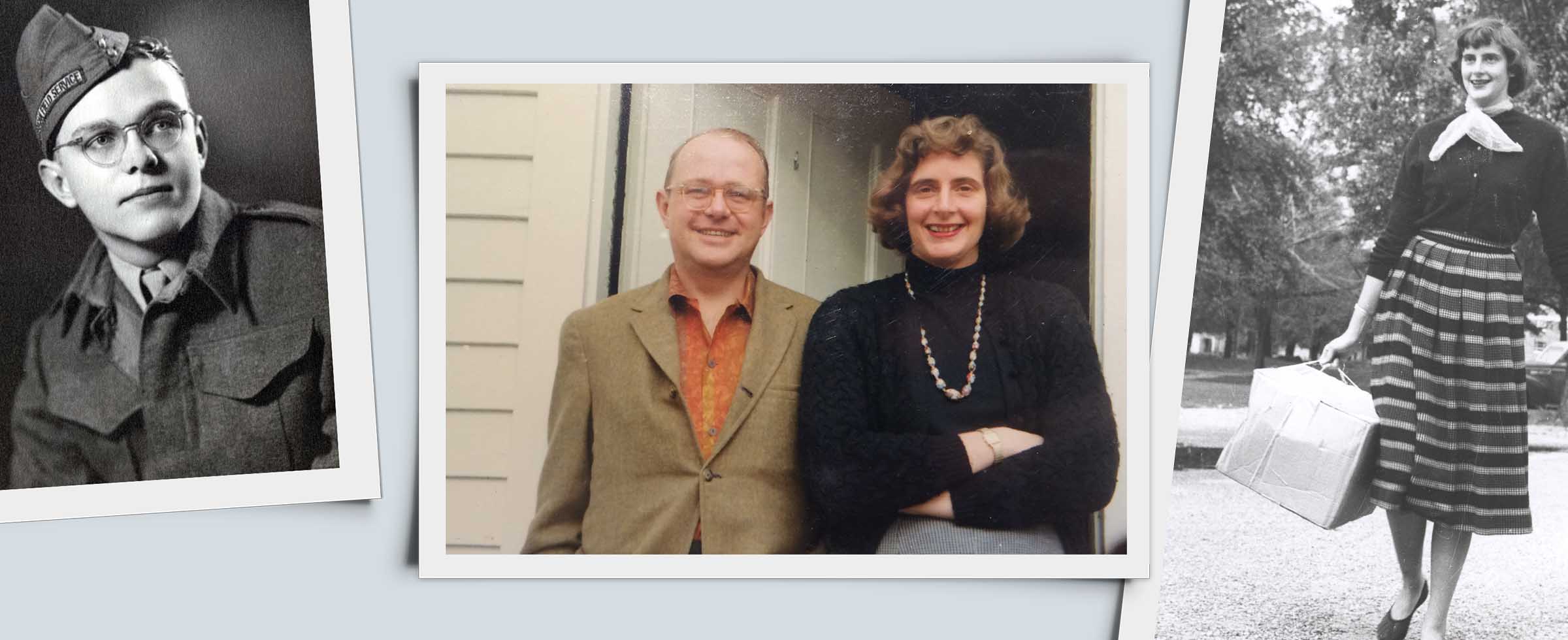 Its thread weaves from an ambulance station receiving wounded soldiers in World War II-era India to the tree-lined streets of Cambridge, Massachusetts, where the couple makes their home. Along the way, it passes through social upheaval, the top ranks of American industry and the halls of Ivy League schools. Its twists and turns involve balloons in communist airspace, a chance meeting at Oberlin College, and a revolutionary chemical process. Its two main characters commit themselves to freedom and social justice, causes that continue to drive them today. In the latest chapter, they endow $15 million to The Pittsburgh Foundation—the philanthropy's largest-ever gift from living donors. By doing so, they hope to inspire others to give with passion and urgency. 
The Hunts aren't alone in establishing a donor-advised fund in order to give to charities of personal importance. According to the National Philanthropic Trust, the number of donor-advised funds has been rising steadily since 2010, even as other sectors of the economy have struggled. Grants from donor-advised funds to charities have also increased, exceeding $12.49 billion in 2014. 
"The needs in the community are so great that we just didn't want to wait any longer," says Priscilla Stevenson Hunt. This willingness to jump in and do something is a running theme in the couple's story. Not content to wait while people suffer, the Hunts have long been present on the front lines of local, national and global problems.
Likely it's in their DNA. At the height of World War II, Priscilla Stevenson's father—a former Rhodes scholar and Olympic track medalist—left his law firm to direct the operations of the American Red Cross in England, North Africa, Sicily and Italy. Her mother soon joined him, serving in the Red Cross herself. Stevenson carried her family's legacy of service with her to Ohio's Oberlin College, where she developed the intense passion for civil rights that would spark later work in the segregated South, where she traveled undercover to report on the conditions facing civil rights workers.
Meanwhile, Richard Hunt, at age 18, had just failed the U.S. Army's vision exam. Refusing to be sidelined, he instead joined an American Field Service ambulance team in Secunderabad, India. There, he treated soldiers wounded in the Asiatic-Pacific Theater while his unit prepared for a massive Allied invasion of Malaysia. However, when the atomic bombings of 1945 brought the war to a close, Hunt returned home.
By 1953, both he and Stevenson were living in New York City, but had not yet met. Stevenson was working for the American Association for the United Nations, where she oversaw a nationwide program that taught high school students about the U.N. Hunt had begun a career with the National Committee for a Free Europe, where he worked on a project that sent high-altitude balloons from Germany to Eastern Europe. ("When the balloons reached a certain height," says Hunt, "they dropped thousands of leaflets to the country­side below, where they'd be picked up by farmers and schoolchildren in places like Czechoslovakia, Poland and Hungary. That's how we informed them what was going on. It was a message of solidarity with people suffering human rights abuses and political oppression.")
A little parental meddling–and an element called aluminum–would soon bring the couple together.
Nearly two-thirds of a century earlier, a young Oberlin graduate named Charles Martin Hall had discovered a viable and profitable method of refining pure aluminum from its compound. He brought his discovery to Richard's grandfather, Captain Alfred E. Hunt, a metallurgist who lived in Pittsburgh. Together they formed Alcoa, which would grow to become an international producer of the metal.
In 1952, Oberlin College invited Richard Hunt's father, Alcoa's then-chairman, to receive an honorary degree. Roy A. Hunt accepted, and he and his wife traveled to Oberlin. There they met the college's president, William Stevenson—the father of Priscilla Stevenson, home from his service in Europe. The families hit it off, and later encouraged their children to look each other up in New York City. By 1955, Richard Hunt and Priscilla Stevenson were married. 
The couple moved to Boston, where Richard Hunt earned a doctorate in history at Harvard and later joined the faculty there. They had three children, and as the Hunt family grew, so did their commitment to cultural under­standing and civil rights. They volunteered with and made charitable gifts to several national and international organizations.
"Along the way, they never forgot Pittsburgh," says their son, Bill Hunt, who previously served on The Pittsburgh Foundation's Board of Directors. Establishing their record-setting fund at the Foundation "is a way for my parents to connect their giving back to the region where our family's money was originally made," he says. "As a family, we're able to work closely with the Foundation's subject-matter experts while maintaining the freedom to give to organizations anywhere in the country."
The Hunts intend to use their fund to continue supporting human services, cultural exchange, education and civil rights. Bill Hunt, along with his sisters Susan Hunt Hollingsworth of Cleveland, Ohio, and Helen Hunt Bouscaren of Cambridge, Massachusetts, are named as the fund's successor advisors, thus ensuring that their parents' story—and their legendary generosity—will continue.
"Our parents left us a legacy to live up to," says Richard Hunt, "and we've chosen to honor that legacy though the practice of effective philanthropy. 
We believe that giving through The Pittsburgh Foundation will help us achieve success in doing some good in the world." 
Original story appeared in the 2015-16 Report to the Community