Day of Giving redux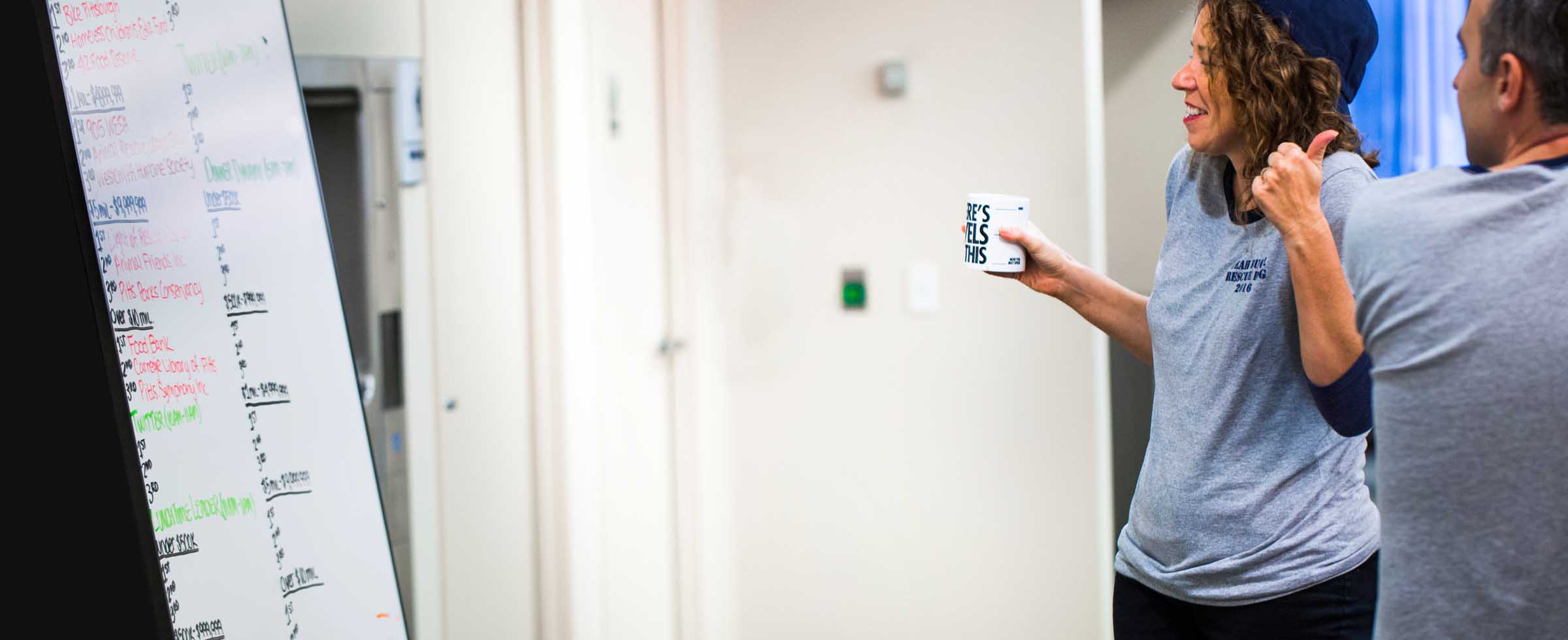 KELLY URANKER, director of the Foundation's Center for Philanthropy, allows herself a public display of triumph as she checks the list of fundraising incentive prizes in the first few hours of the Sept. 21 Day of Giving. It was billed as a recovery effort from a previous attempt in May — one that was upended due to technical failures in the systems of the online crowdfunding firm contracted to run Pittsburgh's event and scores of others across the country that day.
Uranker, who manages the Day of Giving program, had good reason to give a thumbs-up: more than 15,700 people made contributions during the makeup day, bringing the official total for the two events this year to nearly $6 million raised for nonprofits in Allegheny, Westmoreland and Butler counties. Just as important as the dollars raised is the energizing effect that the events have on the generosity of donors, nonprofits and the public.
Since the first event in 2009, the program has raised more than $43 million.
The lure of matching funds was a significant draw in the early years of the event, but as it grew in popularity, demand quickly outpaced the ability of the Foundation to offer meaningful match pools. In 2013, the Foundation began focusing on helping nonprofits build their own fundraising ability. For Allegheny County nonprofit staffs this year, the Foundation provided training and support services along with incentive prize funds to enable them to raise their own matching pools to attract donors. The capacity-building strategy worked far better than expected: Allegheny County nonprofits self-reported raising $2.35 million in matching funds this year, far exceeding the $750,000 total match that the Foundation provided in 2013 and 2014.
Original story appeared in Forum Quarterly - Fall 2016