ERG Scholar Owen BlumenfeldTurning a childhood curiosity for railroads into a career.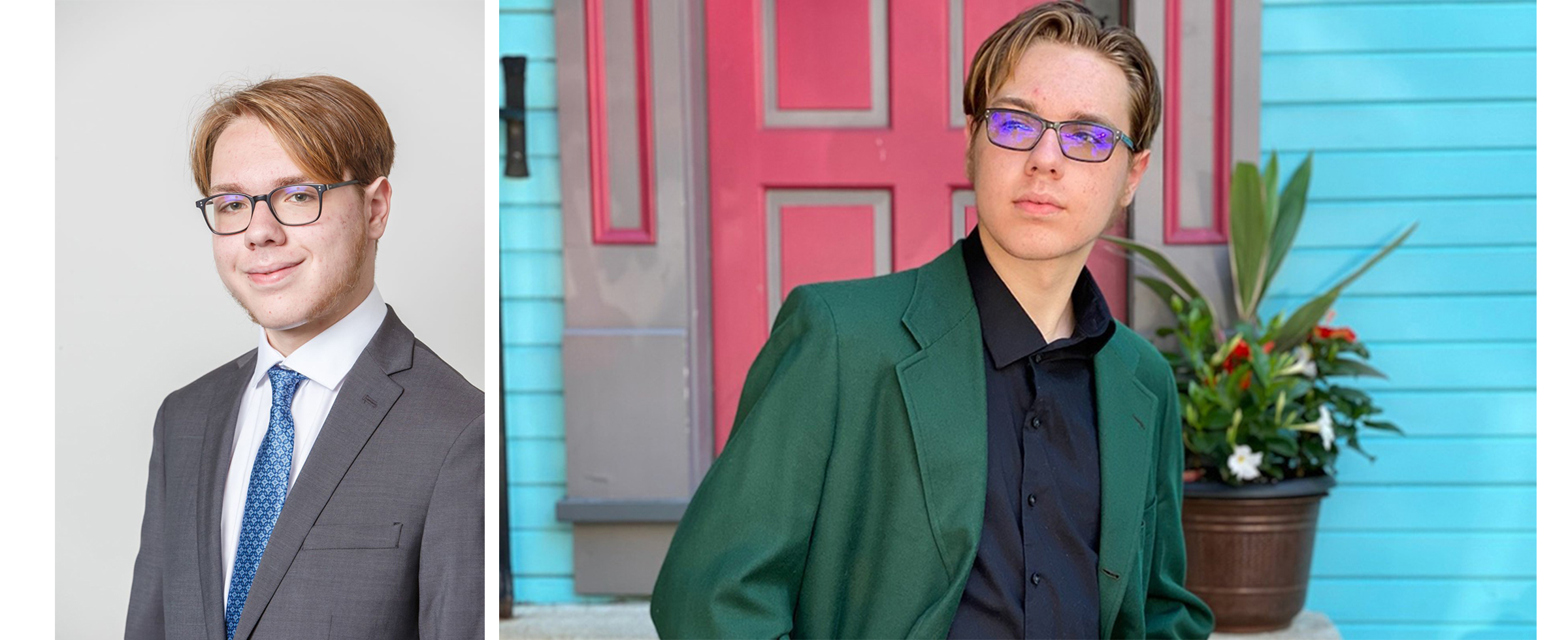 When Owen Blumenfeld was a little kid, he became fascinated with trains while watching cartoons about railroads. Now, with a scholarship from the Pittsburgh ERG Scholarship Fund, he is building on that interest by pursuing a career in rail transportation engineering.
Offering a total of $12,000 over the course of four years ($3,000 per year), the Pittsburgh ERG Scholarship Fund supports high school students pursuing higher studies in the science, technology, engineering and math (STEM) fields. Pittsburgh employees of Microsoft established the scholarship fund to support the local community while fostering the company's mission of empowering everyone to do more. Employee Resource Groups (ERGs)—such as this one—are voluntary, employee-led diversity and inclusion initiatives that strive to enhance personal and career development.
Gretchen Weaver, a principal program manager at the Pittsburgh office, said the scholarship fund fosters academic and professional development, and she encourages others to contribute to the program's mission.
"The scholarship is meant to support Pittsburgh-area students with disabilities or who have demonstrated financial need," Weaver said. "By supporting this scholarship program, we're hoping to open the door to more opportunities for young people while simultaneously diversifying the pool of qualified professionals in the STEM fields."
Gretchen believes that intentionally including individuals with disabilities in the technology sector will drive innovation and creativity.
"It's crucial to foster a sense of diversity and inclusion from the ground up because inclusion offers different perspectives that can yield novel approaches to problem-solving, while also establishing  belonging," Weaver said. "By supporting a diverse student population in STEM, we build upon Microsoft's mission to empower everyone on the planet to achieve more."
One of four Pittsburgh ERG award recipients, Owen graduated in 2023 from Barack Obama Academy of International Studies 6-12. He will be attending Penn State Altoona where he will pursue a degree in rail transportation engineering.
"When I was a child, I'd watch cartoons that had railroads and my mom said I was obsessed with them as a kid," Owen said. "As I grew older, I kind of grew out of it until I focused on the history of railroads for a history project in high school."
He added that he's always loved creating new things and learning about the mechanisms behind different mechanical contraptions such as streetcar systems and bridge designs.
"I knew I wanted to go into engineering because I like creating things and knowing how things work," he said. "The thing is that engineering itself is so broad, but then I found out about rail transportation engineering."
Owen grew up with Asperger's, a condition on the autism spectrum that can affect the ability to effectively communicate and socialize with others. Although he has yet to experience working in the rail transportation industry, he knows first-hand that people who are not neurotypical may need accommodations to succeed.
"As a person with Asperger's, it's like any other industry where you need to have HR to help and also have accommodations for people with autism," Owen said. "It's good to have those accommodations and also to educate people on social misunderstandings."
Individuals with Asperger's tend to have a strong ability to concentrate, can take a special interest in a specific topic for a long period of time and can retain large amounts of information—which are beneficial skills to offer in technical fields such as rail transportation engineering.
After finding out he got the scholarship, Owen felt grateful. He added that the scholarship is crucial in providing opportunities to students who may not receive them otherwise.
"I felt recognized and appreciated when I got the scholarship," he said. "It's important because many disabled students need these opportunities."
More about the ERG Pittsburgh Scholarship Fund