Meet Pittsburgh Foundation scholar Amanda HokajA college student achieves distinguished scholarship award.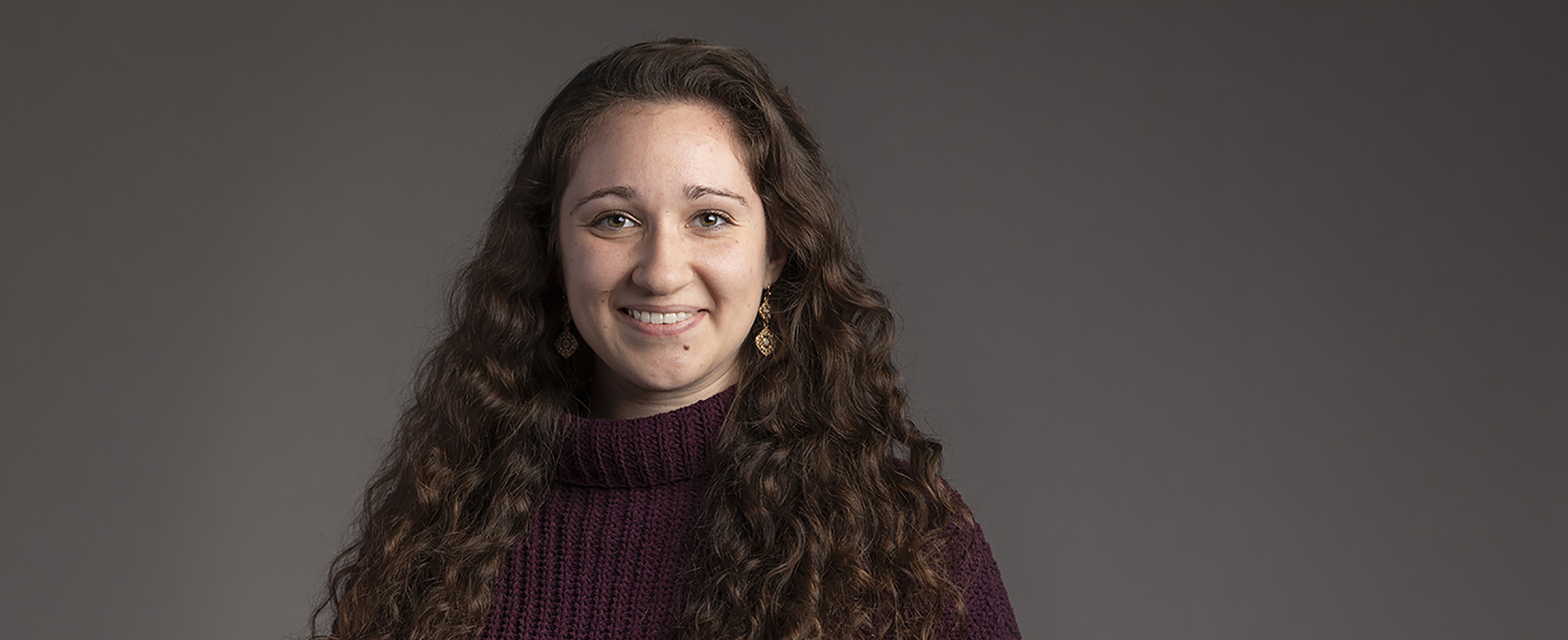 The Thomas H. and Sarah Jane McIntosh Scholarship Fund offers aid to full-time students at the University of Pittsburgh pursuing studies in English, history, political science and other humanities-based fields. Amanda Hokaj is a recent graduate from the University of Pittsburgh and recipient of a scholarship from the fund. The Pittsburgh Foundation spoke to Hokaj about the impact of the scholarship as she completed applications to graduate school for a career involving literary research.
Amanda Hokaj has always been fascinated by reading and writing. As a child, her mother had to take away her books at night because she would stay up past her bedtime reading. Hokaj knew that she wanted to study English. At the University of Pittsburgh, she realized the opportunities that a degree in literature offers outside of reading and writing.
"People know that you can do research in the STEM fields," says Hokaj,"but you can also do the same thing with literature. It involves reading of course, but also archiving and learning the social contexts and historical backgrounds of written works."
Hokaj wasn't able to make the most of student life as she juggled academics and working to support her education. Because of her busy schedule wasn't able to explore anything that wasn't an educational opportunity in the University of Pittsburgh.
"I was a full-time student and also worked as a dance teacher and volunteered as a tutor at the Carnegie Library," says Hokaj. "Along with the research and mentoring I was doing, I was never able to really engage with the University of Pittsburgh through extracurricular activities."
Receiving a scholarship from the Thomas H. and Sarah Jane McIntosh Scholarship Fund allowed Hokaj to further her education through personal development and experiences.
"With the scholarship, I've been able to cut back my work hours," says Hokaj. "It feels like a huge weight has been lifted off my shoulders. I think a lot of people are afraid to say that they're not super involved with extracurricular activities, but in my case it helped to show that receiving the scholarship would allow me to engage more overall with the University of Pittsburgh."
Hokaj is honored to have been a recipient of a Pittsburgh Foundation scholarship.
"It was surprising and intimidating to find out I was receiving the award," says Hokaj. "I felt both those feelings because it is a big honor to receive the aid. I'm very grateful to have received an award from the fund and hope to continue my education though graduate school." 
The Pittsburgh Foundation annually awards $2.8 million in scholarships annually to students seeking financial aid. Information about scholarship opportunities offered by the Foundation, and the scholarship search tool and application, can be found at our website.