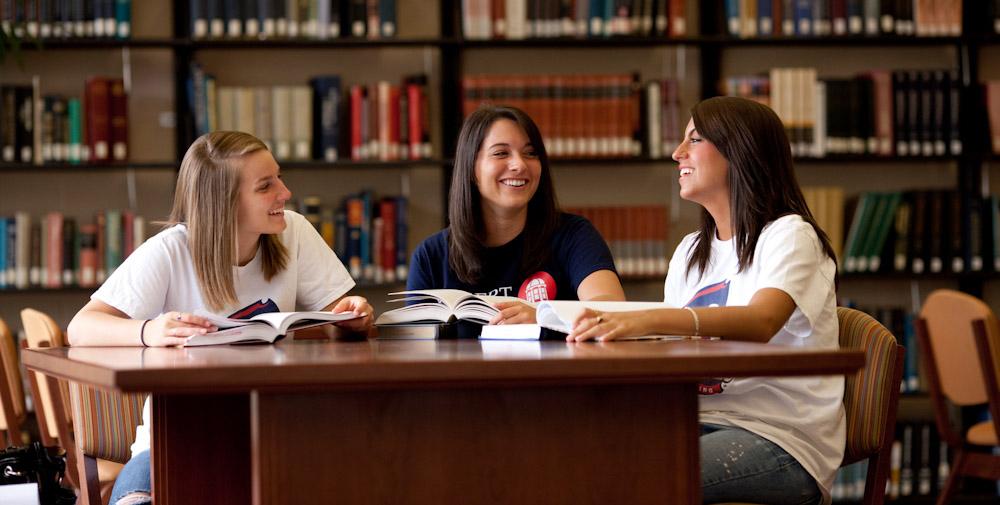 The Pittsburgh Foundation and The Community Foundation of Westmoreland County provide scholarship opportunities for local students to pursue their educational goals. Scholarships are available for graduating high school seniors, undergraduates, graduate, medical and professional school students who are attending community colleges, four-year universities and career/technical schools.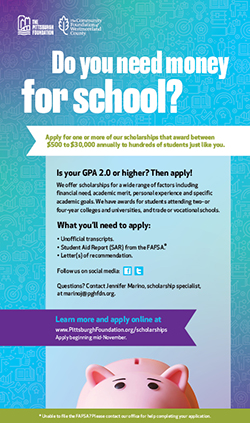 Who qualifies?
Whether you're getting ready to graduate from high school or are an adult going back for your college degree or a graduate program, we may have funding for you. Each year, we award nearly $3 million in scholarships from approximately 375 donor-established scholarship funds and not just to students with a 4.0. Our minimum GPA is 2.0. Many scholarships are for students with financial need, specific majors or diverse life experiences. Our scholarships include awards for two- or four-year colleges and universities, and trade or vocational schools. We also offer scholarships for K-12 schools and enrichment opportunities for music lessons or camps. Our application makes it easy for students to apply for multiple scholarships at once. Start your search.
PRO TIP:  The number one reason why students don't receive scholarships is because they don't apply!
More questions? Please contact us at scholarships [at] pghfdn.org (scholarships[at]pghfdn[dot]org).
Find scholarships

Search 
 
Get more information about the scholarship application process: