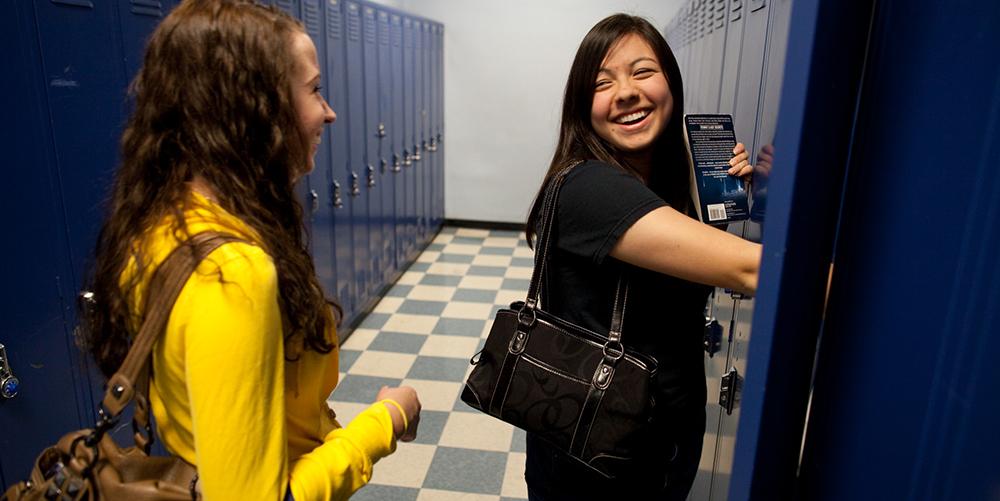 Each year, The Pittsburgh Foundation's scholarship opportunities attract students from many high schools and colleges in western Pennsylvania, mainly due to the guidance of counselors, teachers, administrators and mentors like you.
Unfortunately, the students for whom a scholarship would make the greatest impact are often the least likely to know about the resources available to them. To help combat this, we want to equip those with direct access to students with the tools to inform and guide. Below you will find resources and tips for preparing a strong application, a timeline for the application process and links to other useful materials.
We hope the resources below will help you to spread the word about our scholarships and make a difference for your post-secondary students.
 
Helpful information
About awards ceremonies.

We recognize the importance of high school award ceremonies to honor student achievement and mark milestones in their lives. Due to the volume of requests we receive, we regret that we cannot attend such ceremonies. We encourage you to present these scholarships on behalf of our Foundation, however, due to IRS regulations, the Foundation must approve the committee's recommendation and notify the awardee prior to any private or public announcement. We also ask that you send us photos of our scholarship awardees at such ceremonies so that we may consider using them in the Foundation's promotional materials.

Common essay questions.

Below are our most commonly asked essay questions. Please share these questions with your students as early in the scholarship process as possible so that they have ample time to prepare. Essay questions allow our committee members to have a glimpse into the lives of our applicants. This is the place where your students should focus on setting themselves apart from others by sharing personal stories that relate to the criteria of the scholarship and also show resilience, commitment, ability to overcome in spite of obstacles and provide insight into how this scholarship will help them become the person they want to be. Encourage each student to write with passion and honesty. Let their personality shine.

• What are your specific educational plans and career goals and why? What inspires you to achieve those goals?
• Thinking of your service to your family or community, what service has meant the most to you and why?
• Describe an accomplishment in your life and the strengths and skills it required. If you experienced a hardship, how did you respond and what did you learn about yourself?
• Describe the impact that this scholarship would have for you.

 

Search tips for students.

To find all scholarships for which your students are eligible, they will need to try several different methods of searching. Visit or direct students to this page for tips on searching for Pittsburgh Foundation scholarships.

Good letters of recommendation.

Why Letters of Recommendation Matter

When applying for a scholarship, grades and test scores only tell part of your story. Scholarship selection committees want to feel a connection their applicants, so they rely on letters of recommendation written by people who know the applicants well and can attest to their character, accomplishments and potential. Scholarships offered through The Pittsburgh Foundation typically require two letters of recommendation, but some may require three.

 

A good letter of recommendation is…

• Personalized.

Don't use a generic template. Selection committees will get a much stronger, positive impression of you if your recommendation letters describe first-hand experiences with you and provide specific details about your background and accomplishments.

• Relevant to the scholarship.

Sometimes a scholarships committee is looking for specific qualities in a candidate. Read the scholarship requirements carefully and equip a recommendation to write a letter that describes how the student meets those requirements.

• Specific.

Vague language and dull adjectives suggest that an author does not know the student well. For the selection committee to gain valuable insight into qualifications, letters should provide specific details and examples.

• From a motivated advocate.

Urge students to seek out people who know them well, have been rooting for them as they've pursued their education and whom want you to succeed. Those are the people to ask to write a letter of recommendation.

• Mindful of preference language.

A scholarship may state that the selection committee will give preference to candidates from a certain demographic or with a certain experience. If this is the case and the student meets the stated preference, a letter of recommendation should highlight this.

 

Who to Ask
Have the student think about people in their life who could provide a letter like this.

Every scholarship is different, so it is important to pay attention to letter requirements or suggestions provided in the scholarship. Have students approach people who will speak positively about them and know them well enough to submit a detailed letter that is relevant to the scholarship you they are pursuing. For example, they may feel very comfortable asking a basketball coach to write a letter, but if they only know about their performance on the court, they may not be the best selection to speak to qualifications for academic scholarships.

Have them think of a few back-up references. If a reference declines to write a letter, this gives them an opportunity to find someone who is better fit to write a strong letter. We recommend asking one person more than needed in case the first choices are not able to fulfill the request.

Recommend to students that they should ask for the letter at least four to six weeks before the scholarship's due date. This will give the reference ample time to create something that is professional and thoughtful. Student may reach out in person (preferred) or by crafting a detailed and thoughtful email.

It is helpful to your reference to provide some documents about your qualifications and accomplishments. A resume, academic transcript or list of relevant accomplishments are excellent background materials to provide.

,>

Here are some additional resources on letters of recommendation:

•

Letters of Recommendation-Syracuse University, Center for Fellowship & Scholarship Advising

•

Advice: How to Ask for a Letter of Recommendation-University of Maryland, National Scholarships Office

•

Ask Early and Ask Nicely for Letters of Recommendation-U.S. News & World Report

•

Seeking Your Scholarship Letter of Recommendation-Fastweb

•

Build Your Brag Sheet-Fastweb

•

Download a sample reference request letter (Word doc)

.

 
GENERAL TIMELINE FOR SCHOLARSHIP APPLICATIONS

October

The application period for the

Free Application for Federal Student Aid

(FAFSA)

opens.

January

Scholarship applications open mid-January for the upcoming academic year.

March
Mid-March: Deadline for The Community Foundation of Westmoreland County scholarship applications.

End of March: Deadline for The Pittsburgh Foundation scholarship applications. 
May/June/July

Rolling award and decline notifications to applicants as the scholarship committees make their decisions and submit them to the Foundation for approval. 

July/August/September
Awards are paid directly to the educational institution on a rolling basis, provided that the student has submitted all required documents.
If you have questions about our program or would like more information or statistics on applications from your school, please email us at

scholarships

[at]

pghfdn.org

.