Promoting progress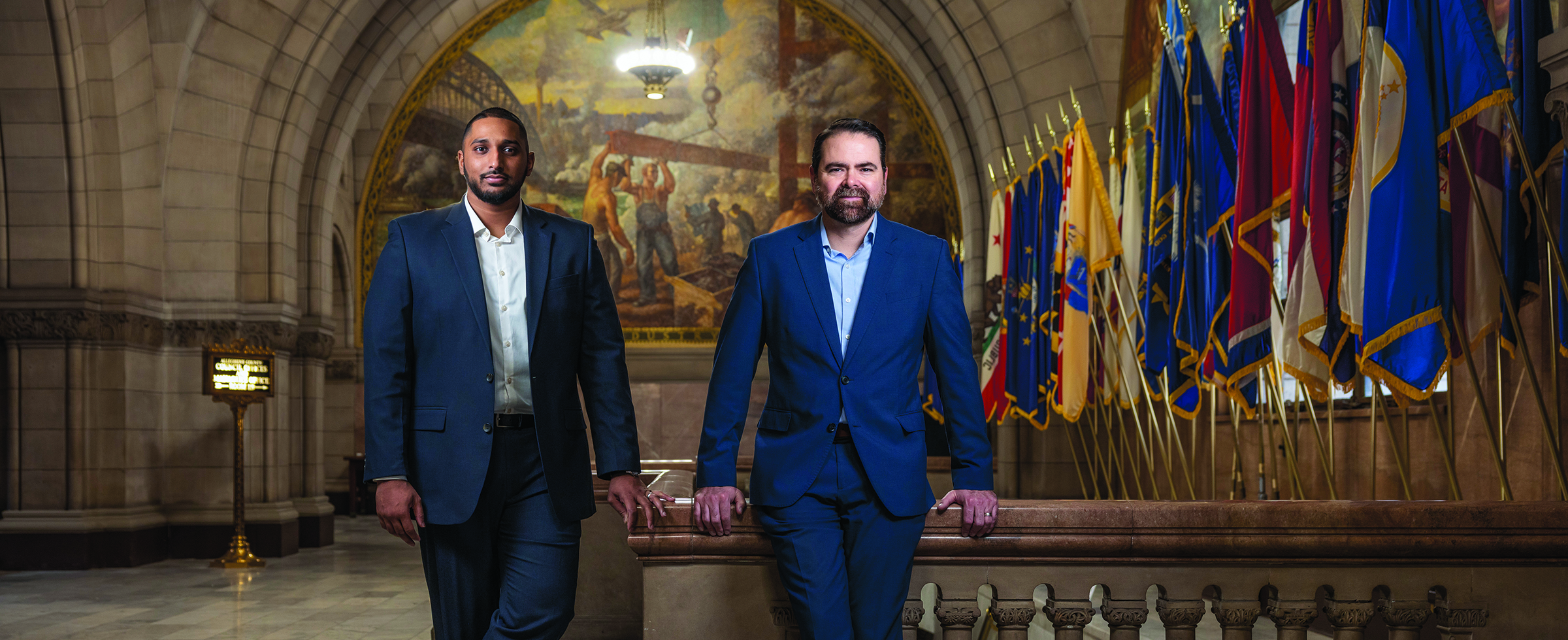 Not long after the Foundation launched its Policy and Community Impact department in 2020, the region was confronted with the epic calamities of the Covid-19 pandemic, an economic shutdown and a racial reckoning fueled by the murder of George Floyd.
Each of these exposed deep racial inequities in health care, housing and community safety. The crises, however, also presented an opportunity for the Foundation to reimagine and refocus efforts to achieve policy change that builds better, stronger communities. For the first time in Foundation history, an in-house team was formed to do just that — collaborate with like-minded organizations across the state, propose legislation and, if needed, directly lobby government officials.
The Policy and Community Impact staff worked with the Board to develop an innovative internal structure aimed at bolstering vulnerable populations and strengthening the Foundation's direct-advocacy power. Community foundations like The Pittsburgh Foundation have the right to engage in direct advocacy, while private foundations do not.
That structure unfolded as nonprofits, human services agencies and cultural groups faced a storm of disruptions and challenges from job losses to food insecurity.
As the team members responded, they learned valuable lessons, says Phil Koch, who became vice president, Policy and Community Impact in December 2020.
One of those, he says, is that good policy supports community. "You can raise money to support basic needs, and that is important, particularly in times of crisis. But if you want to unravel years of systemic racism, you need better policies."
To ensure equitable treatment in systems, says Koch, multiple voices — donors, elected officials at various levels and grassroots leadership — must be brought to the table. When that happens, he says, "you get better policies."
The Foundation's approaches to problem-solving may include collaborating with the Program staff on recommending funding to grassroots groups to amplify their voices and stay current with them on community needs; influencing public officials to advance legislation; and producing reports to influence policy change.
Key to effecting change, says Koch, is building coalitions that boost the capacity of nonprofit organizations to advocate. He explains that the magnitude of the pandemic and its consequences have reinforced that "we can't do this alone."
For the work to have its greatest impact, the Foundation will need to collaborate with private and community partners who are well positioned and able to engage in advocacy. The department, Koch says, must not only provide the forum — bring groups together — but must also equip members with the skills and tools to engage effectively and to be informed advocates when they meet with legislators.
Ultimately, says Koch, the goal is to invite community representatives in all sectors so that "we're advancing policies that create a just and equitable Pittsburgh area where everyone — regardless of class, race or any identity — can not only survive but thrive."
Original story appeared in the 2021 Report to the Community. 
See archive of printed publications.