The transformersThe Pittsburgh Foundation and the Jack Buncher Foundation team up to help nonprofits evolve.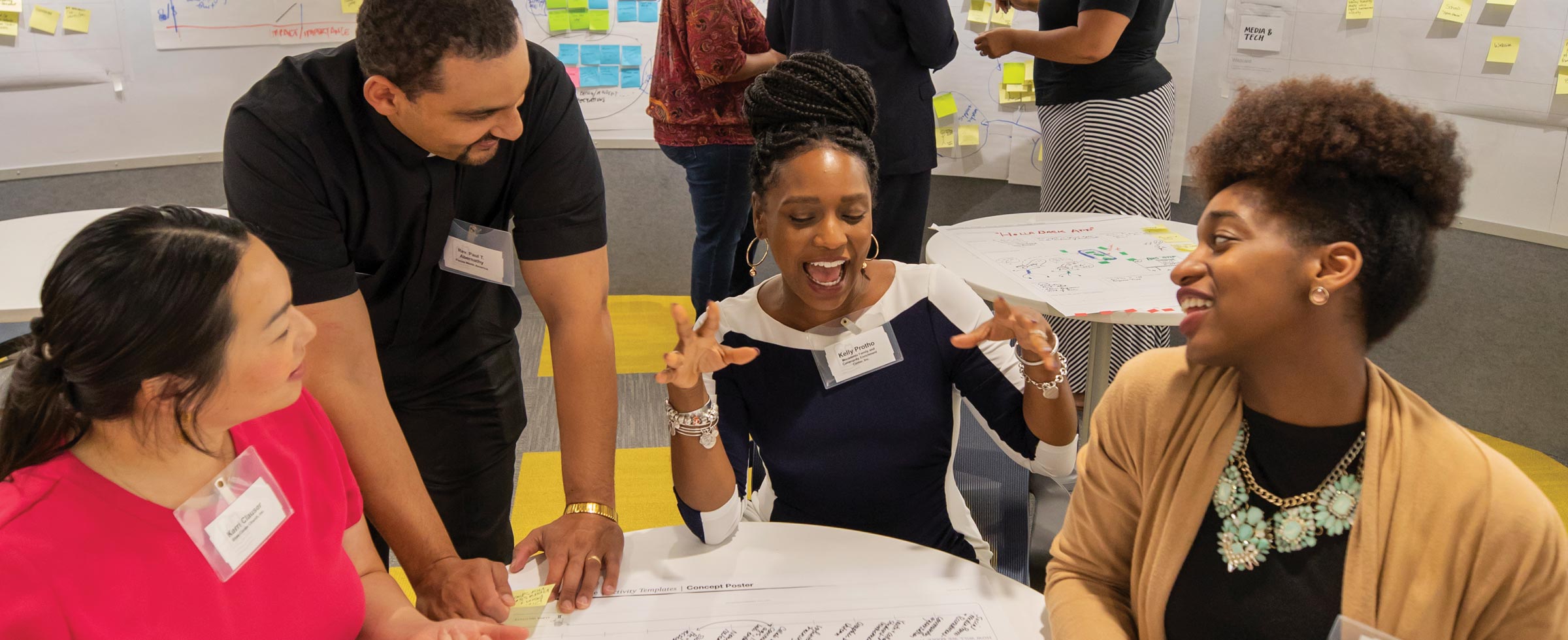 TODD DEPASTINO BELIEVES THAT POWERFUL GROWTH BEGINS WITH CHANGE. As founder and executive director of Veterans Breakfast Club, a nonprofit that enables local military veterans to share stories of their service, DePastino has been leading an ambitious expansion to include storytelling through digital media and podcasts. "Veterans organizations tend to be very closed; we aren't that way," he says. "We want to bring veterans to the public."
But, in his nine years leading the organization, DePastino has seen the Breakfast Club try to adopt more technologically advanced platforms that outpaced the expertise of his largely volunteer staff. He realized that, despite successes with the veterans it served, the organization's technology and training needed a major jump-start.
The Breakfast Club got that opportunity through the Buncher Change Agents Nonprofit Capacity-Building Initiative. As the newest program of the Center for Philanthropy at The Pittsburgh Foundation, it encourages nonprofits to use capacity-building strategies and problem solving to improve their ability to grow. The Change Agents initiative provides professional development that organizations would be hard-pressed to find and afford on their own. It also offers plenty of inspiration.
The initiative is a co-creation program with the Jack Buncher Foundation. As one of the few hubs of philanthropic best practice in the country, the Center for Philanthropy, through co-creation, offers donors the opportunity to collaborate directly with affected populations and the Foundation's subject-matter experts to co-develop innovative programs that nonprofit organizations want and need. For Center Director Kelly Uranker, co-creation ensures that programs are keeping up with the day-to-day needs of the nonprofits they serve.
"Just as our donors depend on us to advise them of their best options for giving, we look to nonprofits for ideas about how to assist the community directly," she says. "Co-creation allows for brainstorming and implementing truly transformative programs."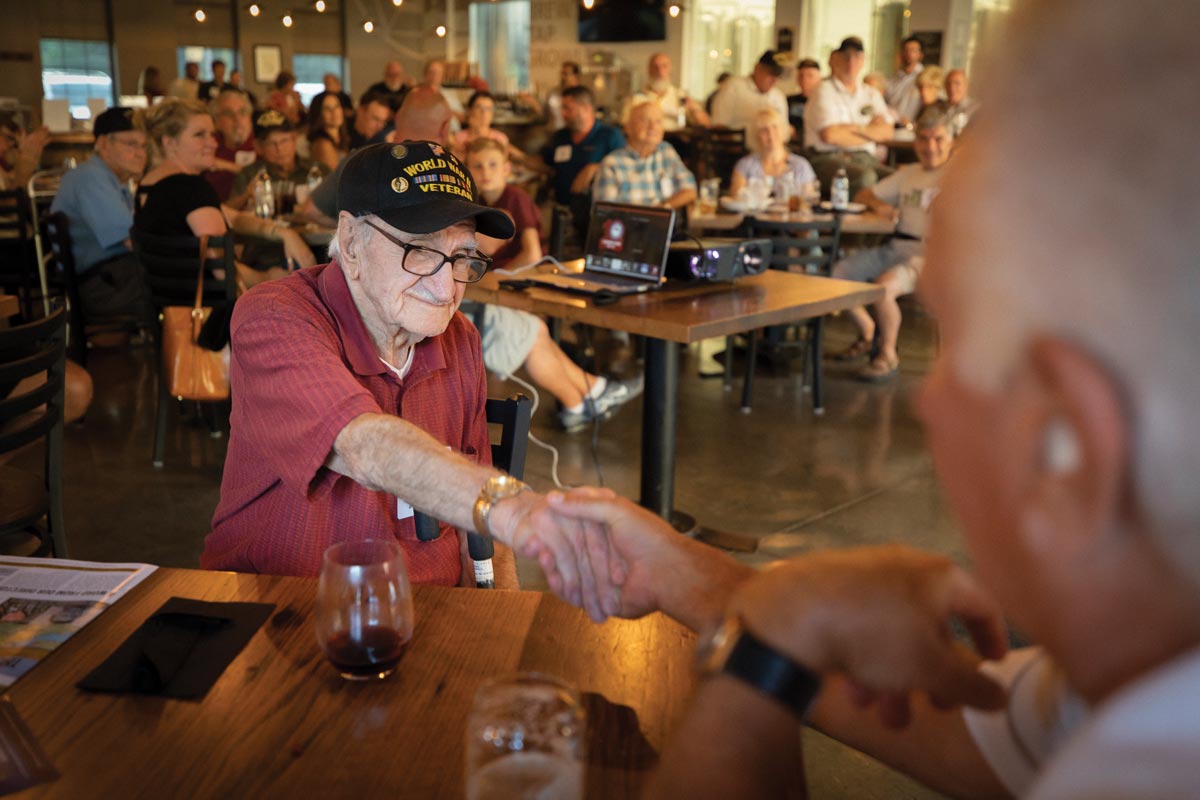 Don Gimiliano, U.S. Army veteran, attends the Veterans Breakfast Club to share his story and spend time with fellow vets.
For the Buncher Foundation, which has received hundreds of conventional grant proposals over the years, co-creation has presented a rare opportunity to fund projects that have the potential to create catalytic change. The Buncher Board committed $200,000 to the Center to help nonprofits they fund become stronger and more agile.
"The Buncher Initiative was launched with The Pittsburgh Foundation so that small and mid-sized area nonprofits could receive the technical and managerial support they deserve but which, quite often, they cannot access," says Karen Emmerich, Buncher's grants manager. "One recurring problem is that a certain percentage of nonprofits were not communicating their missions or funding needs adequately and effectively. We designed the initiative to help organizations better determine and then strategically convey those needs."
The pilot program focused on organizations primarily serving veterans, seniors and people with limited medical care.
Phase 1 of the initiative, June to December 2016, focused on strengthening administrative and marketing practices. The Program to Aid Citizen Enterprise (PACE), a regional organization that primarily assists nonprofits that serve socioeconomically disadvantaged communities, led these sessions. "We try our best to build honest and open relationships as early as orientation, so we can determine what an organization really needs to be successful," says PACE Program Coordinator Hilary Ferencak.
With PACE's guidance, leaders of the Veterans Breakfast Club and Veterans Voices of Pittsburgh, another organization in the cohort, decided that they could function more effectively by merging under the aegis of the Breakfast Club. "It wasn't the money, it really wasn't," DePastino says. "It was the focus on what our organization needed. That really gave us a shot of confidence."
In Phase 2 of the initiative, participants received training in human-centered design from the LUMA Institute. The two-and-a-half-day training in February 2017, along with subsequent check-ins, spiked creativity in goal setting. Human-centered design is an approach that teaches problem-solving methods. Techniques include persona profiles, which challenge people to imagine an ideal population to serve, and constituent mapping, where participants create a visual outline of their community partners. Change Agents used the methods to improve performance in key work areas such as governance, fundraising and public speaking. Each nonprofit also received up to $10,000 to fund operational changes. "We've taken LUMA on as a verb," says DePastino. "Let's LUMA this, let's LUMA that!"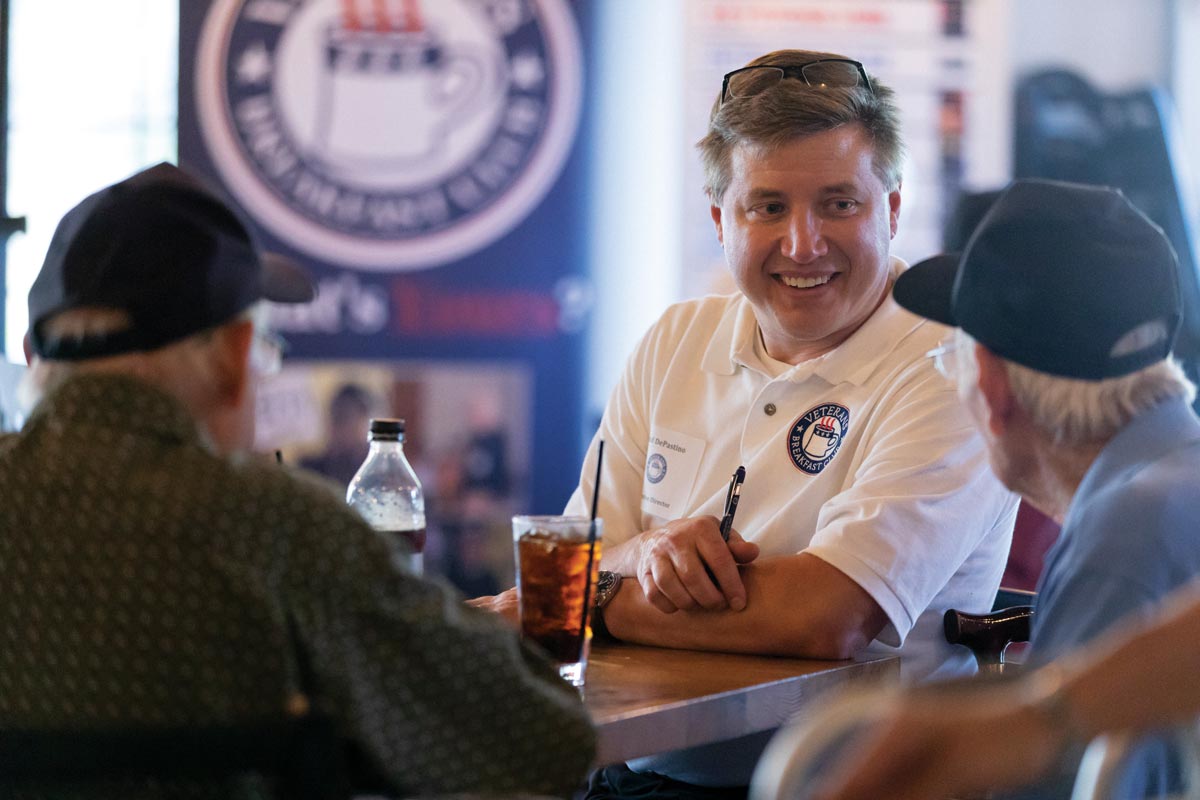 Founder of Veterans Breakfast Club, Todd DePastino, speaks with vets at one of the organization's monthly events. VBC invites veterans to tell their stories to ensure their history will not be forgotten and aims to raise awareness of the veteran experience.
Buncher Foundation officers were so pleased with the first session that they're funding Buncher 2.0, from July to December this year, with an additional $200,000. Organizations with slightly larger operating budgets are also welcome to apply.
Participants, too, were energized by the experience and recommended compressing the program to six months and running the PACE and LUMA components concurrently for a more cohesive experience. DePastino is happy with the improvements and hopes that the Buncher 2.0 cohort gets as much out of the program as he did.
"It's just so darn inspiring to be around people who do good work," he says. ▪
"Just as our donors depend on us to advise them of their best options for giving, we look to nonprofits for ideas about how to assist the community directly. Co-creation allows for brainstorming and implementing truly transformative programs."
--KELLY URANKER, Center for Philanthropy
Original story appeared in Report to the Community 2017-18