Required readingDonor Profile: How the WishBook helps one family give together.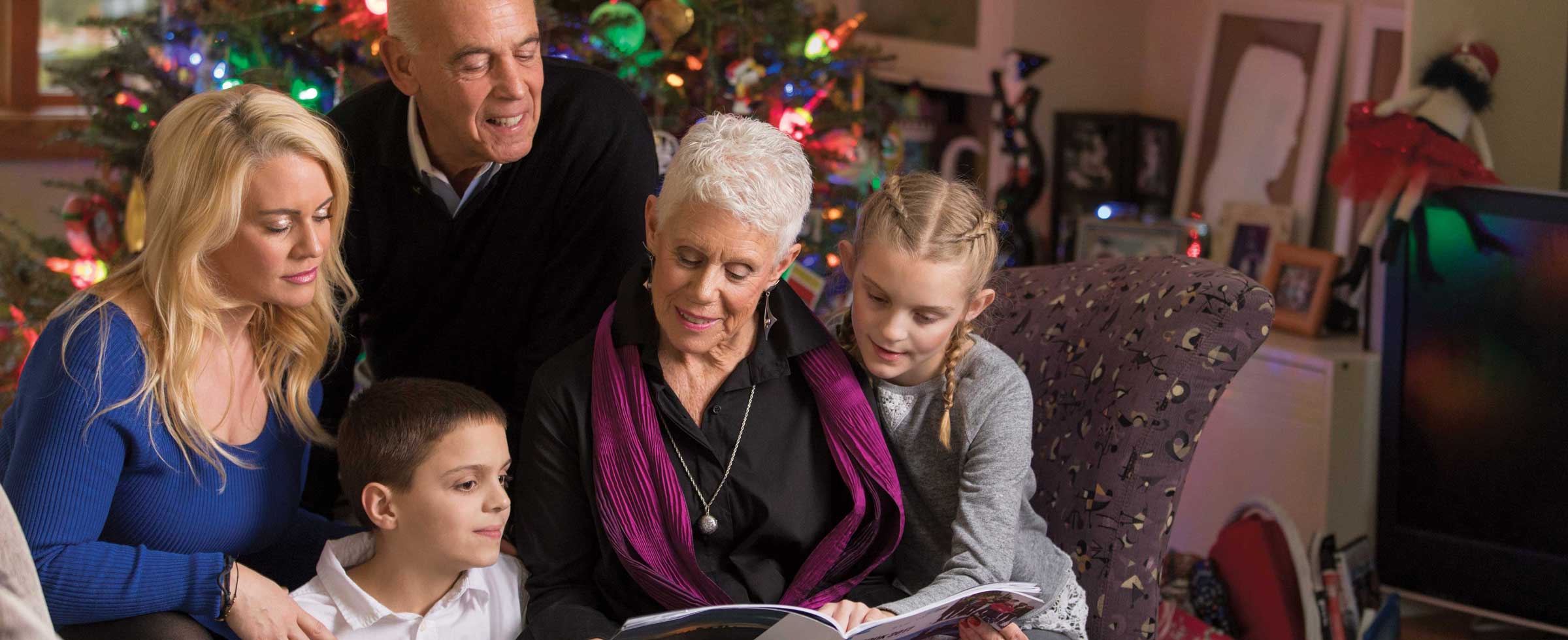 OVER LAST YEAR'S HOLIDAY SEASON, 10-year-old twins Ava and Julian of Sewickley were given a special reading assignment by their grandparents, Betsy and John Baun: the 2017 Pittsburgh Foundation Wish Book.
Each night at bedtime, the children would sit with their mother and pore over the book, in which 75 nonprofits had listed specific "wishes" of $2,500 or less that could be fulfilled through grants from donor-advised funds. The children's task was to recommend how to allocate $500 from their grandparents' fund toward the wishes. 
As good books are apt to do, this one challenged the family to think in new ways and, ultimately, helped them clarify what they value individually and as a family.
This holiday tradition started in 2015, inspired by a Forum story about another donor family whose children would review the Wish Book together with their grandparents to recommend grants.
"I was so impressed by that," says John, "because it's something concrete and specific that families can do together at a time when people can get really caught up in material things. I said to Betsy that we have to do this with our family because we want our children and grandchildren to share our feelings of gratitude for the blessings in our lives."
The Bauns were among 44 Pittsburgh Foundation donor families who gave to last year's Wish Book campaign. The 2017 effort raised $170,772, exceeding the fundraising goal by $8,458 and fulfilling all 75 of the wishes described in the book.
Partners in business as well as in life, Betsy and John have been married for 45 years and have established numerous commercial real estate and financing businesses.
They also worked to instill a sense of caring for community in their daughters, Kiley, of Philadelphia, and Elizabeth, of Sewickley. The Bauns established their Pittsburgh Foundation fund in December 2011 after an advisor recommended starting a charitable fund as a tax strategy to offset significant capital gains.
"Betsy and I have always been big givers and realized that the Foundation would help us give in a more disciplined fashion. It aligned with our collective view on giving and philanthropy," John says.
While they initially came for the tax benefits, the Bauns have recommended 134 grants from their fund and quickly became frequent participants in the Foundation's Center for Philanthropy educational programs. To date, Betsy has taken part in three Impact Giving Circles, which bring donors together with grantees over a four-month period to explore an issue in depth and then decide together how to allocate a pool of funds to address that issue. She finds that discussions with her fellow donors help her gain clarity about her own philanthropic values.
The Wish Book, she realized, would be a way to recreate that experience in miniature for her grandchildren, who read the book in preparation for the giving discussion.
"It was fascinating to watch them defend their points of view. One of the first things that Julian picked was Humane Animal Rescue. As we went through the book together, Ava found an organization, Westmoreland County Animal Response Team, that focused on animals rescued after disaster situations. She won us over by arguing that it was more important to give to animals that had no shelter or food," Betsy says, noting that the children recommended $250 to the nonprofit.
Ultimately, the grandchildren also gave $125 to Lending Hearts, which provides emotional support to children with cancer, and $125 to Homeless Children's Education Fund. John and Betsy matched the recommendations, donating a total of $1,000 to Wish Book grantees. Ava and Julian's mother was pleased that the children took the process so seriously and that they were relating their own lives to the difficulties described in the book.
"So many young people are tremendously 'me focused' and entitled," Elizabeth says. "It was eye-opening for my kids to realize that there are others their own age who are dealing with homelessness and still trying to go to school and do homework. I'm really glad they had a chance to talk about and think through this together."
The Bauns already are thinking about what causes they will give to this year.
"We've gotten so much out of these programs: the in-depth exposure, the field trips, the presentations," John says. "That exposure helps narrow our focus because there is so much need out there. Those experiences and the Wish Book make things real for us and help us align our compassion with the needs in the community."
Original story appeared in Forum Quarterly - Winter 2018