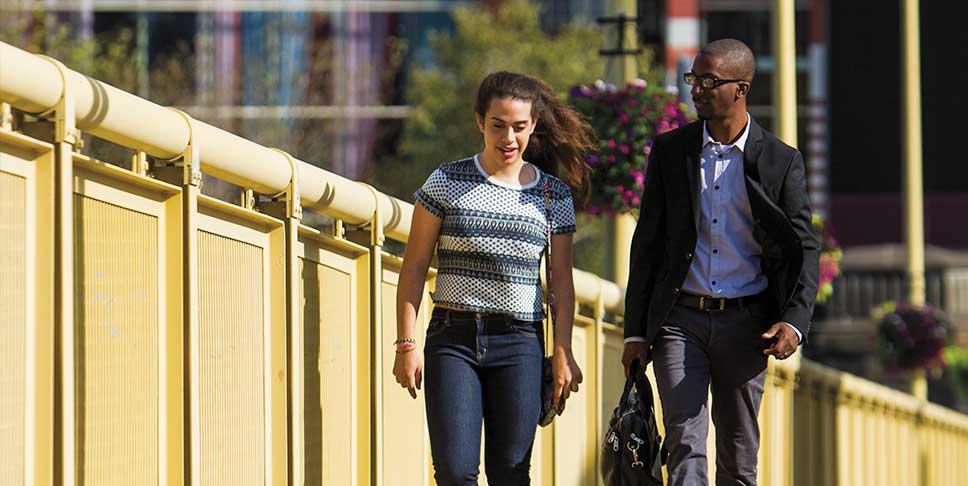 Supporting Organizations (Type I) are an option for philanthropists making initial gifts of $2 million and higher. More and more, trustees of private foundations are realizing that The Pittsburgh Foundation offers an alternative with distinct advantages:
No onerous, expensive "back office" and administrative responsibilities
No requisite 5 percent annual payout
Increased charitable deductability relative to your adjusted gross income
Expert assistance in engaging and educating your children and grandchildren in philanthropy
Ability to retain your fund's name and its own 501(c)(3) designation
Significant tax advantages for gifts of closely held stock, real property and similar assets
Supporting Organizations of The Pittsburgh Foundation
The Forbes Funds
The Forbes Funds focuses on strengthening the management capacity and impact of community nonprofits individually and collectively. We accomplish that through:
Capacity Building: Providing nonprofits with resources, through grantmaking, cohorts, and learning forums to enable them to manage a disruptive event, reframe their thinking about a specific issue that impacts operations, and prepare for the future.  Priority is given to human services and community development organizations in Allegheny County.
Social Innovation: Accelerating the development of operating models and technological innovation to reduce expense and/or increase impact for our community nonprofit organizations.
Greater Pittsburgh Nonprofit Partnership: Leveraging the collective strength of the sector to inform policy, give input to community priorities and strategies, and increase their purchasing power.
The Pittsburgh Promise
The Pittsburgh Promise is a visionary scholarship program that is already benefiting the entire community. Created by The Pittsburgh Foundation, supported by the Pittsburgh Public Schools, and funded through the generosity of UPMC, foundations, corporations, and our community at large. The Pittsburgh Promise dramatically transforms the lives of students and families. The Promise vows to help all students in Pittsburgh Public Schools plan, prepare, and pay for education beyond high school at an accredited post-secondary institution within the Commonwealth of Pennsylvania.
The Charles E. Kaufman Foundation
The Charles E. Kaufman Foundation is a program of The Pittsburgh Foundation. Its mission is to support fundamental research in biology, chemistry, and physics at Pennsylvania institutions of higher education. The Foundation distributes grants in two areas: New Investigator Research and New Initiative Research. 
Neighborhood Allies (Pittsburgh Partnership for Neighborhood Development)
Neighborhood Allies brings leadership, a network of resources, and solutions-based strategies to Pittsburgh neighborhoods creating hope and pathways to opportunity. They are focused on improving three issue areas:
Economic opportunity: Increasing people's financial health and credit, net assets, employment skills, and connections to entrepreneurship opportunities and career paths that produce living wages.
Safe and healthy environments: Increasing wellness and quality of living for residents by transforming the physical environment, ensuring greater mobility, safety and access to quality education, public services and amenities, and building communities of opportunity that foster a positive neighborhood image.
Talent and leadership capacity: Increasing people's confidence, motivation, hope, and willingness to take risks and become active in their neighborhoods; increasing their interpersonal, project management, teamwork, group management, ability to find resources and other skills in service to community improvement.
The Jack G. Buncher Charitable Fund of The Pittsburgh Foundation
In 2007, the Jack G. Buncher Foundation – with a mission of encouraging the pursuit of ideas and innovations that unlock the potential of individuals and communities and that enrich people's lives – established a the Jack G. Buncher Charitable Fund as a supporting organization at The Pittsburgh Foundation. The fund supports such innovative initiatives as Critical Needs Alerts online giving events, which fund the most pressing needs of our community in real time. Together with funds from The Pittsburgh Foundation and the community, these events have raised nearly $5 million for our community while equipping local nonprofits with resources for the digital age. It also supports The Buncher Nonprofit Leadership Program provides, which provides free professional and organizational development to select nonprofits with annual operating budgets of $1 million or less. Participants learn human-centered design and capacity-building skills to strengthen their organizations so they may better serve their communities.
In 2019 and 2020, The Jack G. Buncher Charitable Fund provided more than $1.4 million in grants that advanced a range of efforts that included improving the Foundations internal operations, engaging donors more deeply in community issues and expanding advocacy and community impact by supporting organizations and programs in Allegheny and Westmoreland counties.