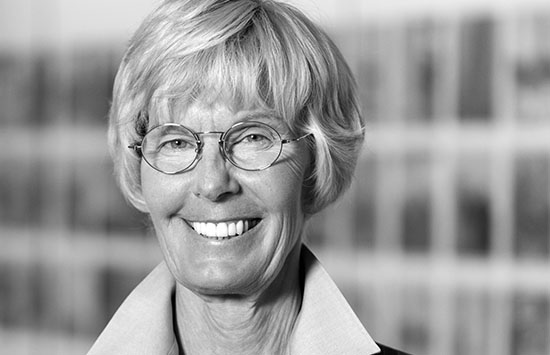 Terry Miller, M.S.W., joined the board in 2017. She also serves as director emerita of the University of Pittsburgh Institute of Politics, where she spent 25 years working to deliver timely and balanced policy research and analysis to elected and public officials and cross-sector leaders. In a neutral forum, knowledge and associated diverse viewpoints are debated and consensus built aimed toward improving the basic social condition and quality of life of all citizens in the Greater Pittsburgh region.
Prior to her tenure at the Institute, Miller was founder and first executive director of POWER, the Pennsylvania Organization for Women in Early Recovery, a nonprofit organization she established in Allegheny County to provide gender- and culturally-specific treatment and support services to women living with substance use disorder. POWER is in its 13th year of operation and has served more than 22,000 Pennsylvanians. Miller continues to serve as an advisor to POWER.
In 2014, Miller established The Daily Bread Fund at The Pittsburgh Foundation, which supports childhood hunger initiatives serving residents in Allegheny County who are living with food insecurity.
Miller is the recipient of numerous awards, including the 1995 Urban League of Greater Pittsburgh Racial Justice Award, the 2001 and 2003 League of Women Voters' Good Government Award, the 2011 POWER Seeds of Hope Award, and the 2018 University of Pittsburgh School of Social Work Master Community Organizer Award.
In 2021, Miller won the Established Individual Artist Award for Nonfiction from the Delaware Division of the Arts, in partnership with the National Endowments for the Arts, for her work in writing and publishing Behind God's Back: Finding Hope in Hardship—A Memoir.
In 2022, Miller was honored as a Distinguished Daughter of Pennsylvania by Gov. Tom Wolf, in recognition of her exceptional public service to the Commonwealth. Fewer than 500 Pennsylvania women have been so honored since the award was established in 1949.
Miller is an accomplished community leader, activist and inspirational speaker whose personal life is a testimony to the human spirit, her story inspires audiences to look at the big picture of their own lives, encouraging them to aspire to be the best version of themselves possible.