True T: Helping LGBTQ+ Pittsburghers Survive and Thrive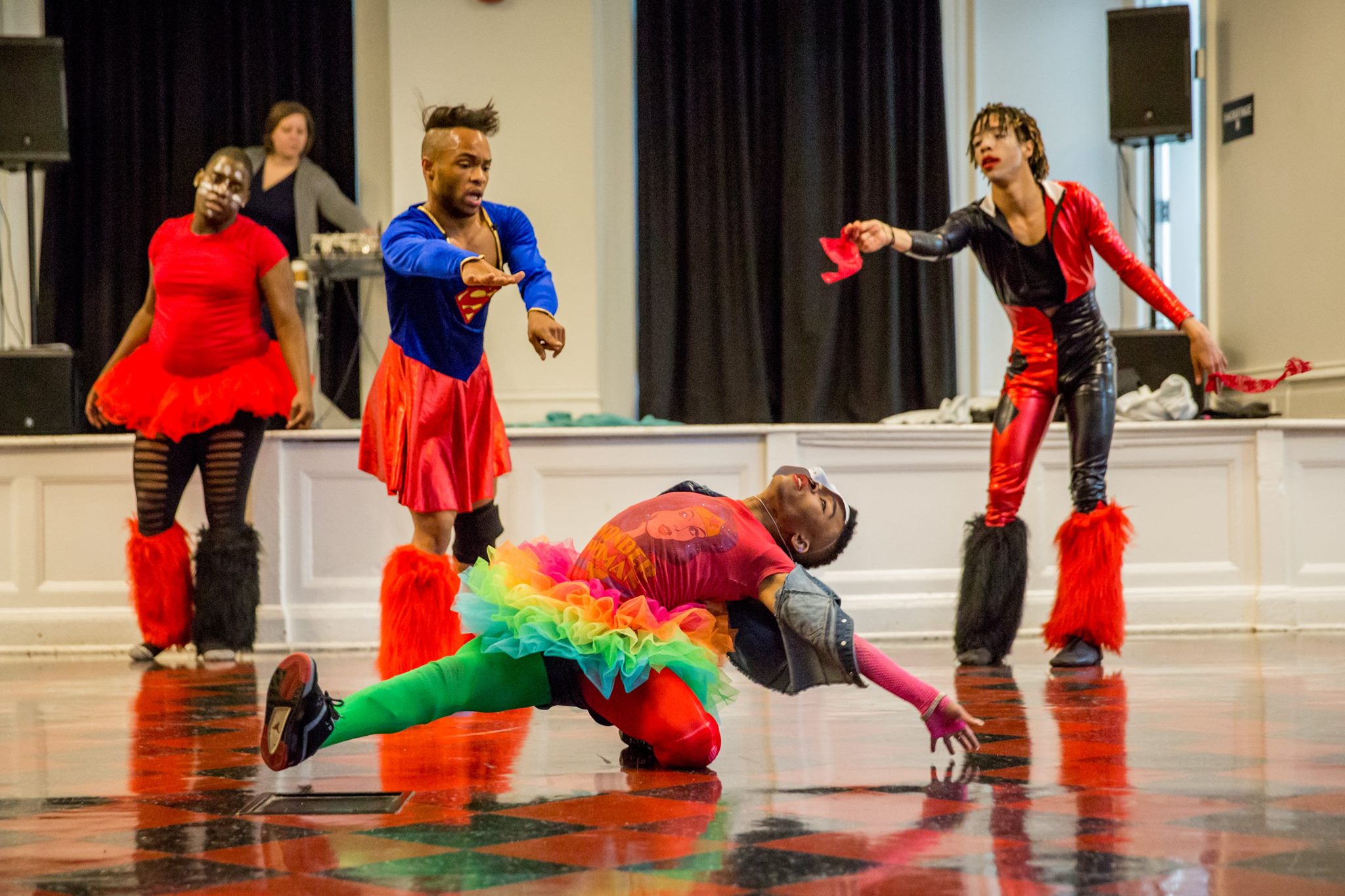 Since its 2010 inception, True T has transformed its mission and service to LGBTQ+ Pittsburghers. True T began as an organization of celebration and entertainment and now serves as a community hub also providing health and safety resources for LGBTQ+ individuals queer arts and activism.
In the late 2000s, Duane "Naheen" Binion and John "Dez" Easter were frustrated by a continued lack of resources and communal space for lesbian, gay, bisexual, transgender and queer people to express themselves artistically. This was especially true for young Black and Brown LGBTQ+ individuals. Binion and Easter felt there wasn't a safe space for the diverse group of people to fully express their experiences being Black and gay, or Black and trans.
Their solution was unconventional – to bring ball culture to Pittsburgh. According to an article by the National Museum of African American History and Culture, ball culture began taking shape in the 1960s, when Black and Latino LGBTQ+ New Yorkers started vogue competitions that included the specialized dance and much pageantry. At the time, both Binion and Easter were working full-time--Binion at the Kelly Strayhorn Theater and Easter at Pittsburgh AIDS Task Force--and working on the side, building community relationships to help make their vision a reality.  
In 2010, the pair launched True T Entertainment, an organization dedicated to hosting ballroom events for LGBTQ+ artists of color in the Pittsburgh region.
"The Pittsburgh AIDS Task Force, now known as Allies for Health and Well Being, helped fund the first Galaxy Ball and the Kelly Strayhorn theatre provided space," says Binion, "both also helped fund future Galaxy Balls. The balls are truly a community effort."
But having day jobs and organizing evening events was difficult and Binion and Easter were unable to take part in the first major celebration for the organization, the 2012 Galaxy Ball.
"We were putting our personal funds and our spare time into True T trying to make it work," says Binion. "All of this effort, and we were too financially and emotionally drained to be attending the events we were creating."
In 2015, Binion and Easter quit their jobs to became full-time directors of True T, continuing their fight for expression in the face of personal and financial difficulty because they understood how important artistic expression was for LGBTQ+ people in Pittsburgh, especially Black LGBTQ+ people. They also recognized that LGBTQ+ people were struggling with issues such as poverty and unemployment and needed resources beyond the dance floor, so they decided to expand the organization.
Binion and Easter dropped the "Entertainment" from True T's name to fit its evolution.
"It was from our years being in the scene that we were able to make a new iteration of True T a reality," says Easter. "We went from participants and producers in the ballroom scene to helping friends and strangers gain access to resources that aided their basic needs."
Those needs include access to health care. In collaboration with the Hugh Lane Wellness Foundation—and with funding from The Pittsburgh Foundation, Highmark Foundation, the Hillman Foundation, Jewish Healthcare Foundation, Opportunity Fund, BME and New Voices Pittsburgh—True T has increased testing and medical resources available to those affected by HIV, STIs and syphilis and has connected trans people to services through knowledgeable, trans-serving organizations.
Binion and Easter are proud of True T's growth, especially the Option U Emergency Housing Program, established in partnership with the Hugh Lane Wellness Foundation.
The Option U program connects trans and non-binary people to services providing food, housing, transportation and educational opportunities.
"Since the launch of the program, we've seen roughly 19 different individuals receive full-time housing and employment," says Binion. "We've seen people come in mute because they were formerly abused. And then they leave with this ballroom pride, with big personalities and energy. It's a reassurance that change is possible."
And the arts still play a vital role for the organization. True T Studios offers space rental for individual or communal projects, such as gallery exhibitions, community workshops and dance performances. For example, True T recently held an artist's residency in collaboration with the organization Change Rape Culture. The residency culminated in an exhibition of work by visual artists River Bennett and Khadijat Yussuff.
Binion and Easter say that having pride in being Black and gay, or Black and trans and in the ball scene is an attribute needed for survival.
"Our pride is something that we have to wear 24/7 because, if you don't, you're just not going to make it," says Binion. "And it feels good to be proud of this thing. Not everyone understands it or cares to understand it. It's an underground history. To speak about who I am is a source of joy."
While the pride of True T may have originated in the entertainment and majesty of ball culture, it has since expanded to pride in the community it has fostered in Pittsburgh.
Like nearly all nonprofit organizations, the COVID-19 pandemic brought challenges to Binion and Easter, but True T continued hosting and organizing virtual balls during the lockdown. They made it work, but both look forward to returning to in-person events.
"When it comes to ballroom our pride is our culture," says Easter." Seeing our people at the bus station on the way to the next ball — that is pride to us. To identify somebody like us who comes from the same place and no one else can see it unless we allow them in. The scene was born out of struggle. It is the making of something out of nothing."
Updates relating to opportunities and events hosted by True T PGH can be found on the organization's website.