1980s: The Peaceable Kingdom Habitat Conservation Fund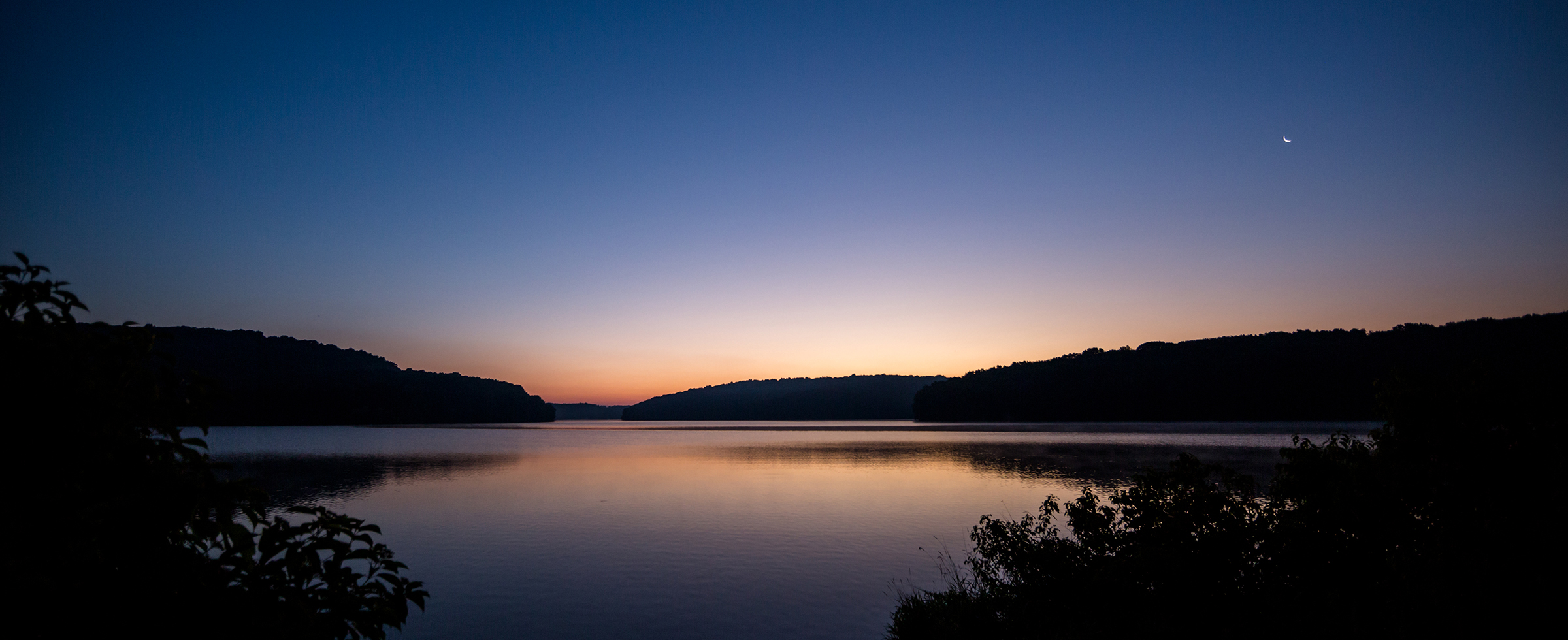 The decade brought years of economic devastation for the region. By 1982, about 150,000 steel mill workers had lost their jobs. Later in the decade, thousands of white-collar workers saw their careers evaporate as corporate mergers resulted in layoffs at Gulf Oil, Koppers and Westinghouse. Simultaneously, citing government regulation as the enemy of economic growth, the Reagan administration began a systematic rollback of environmental protections applying to manufacturing, mining, energy and chemical companies. Against this cultural and political backdrop, Eric C. Hulmer, Ph.D., a lifelong environmentalist, established The Peaceable Kingdom Fund for "the preservation of animals, both domestic and wild, and the environment in which they dwell."
---
The Peaceable Kingdom Habitat Conservation Fund
IT IS AN APT NAME FOR A FUND created by a donor who loved  outdoor adventure and nature, and who envisioned the world as a place where humans and animals would live in harmony. Born in Germany in 1915, Eric Hulmer emigrated as a boy to rural Harmony, Butler County, where his love for the natural world developed. That affinity was brutally interrupted by World War II. Hulmer served in Army Combat Intelligence under Gen. George S. Patton and was decorated by the King of Norway.
Trained at Yale and the University of Pittsburgh as an arts conservator, Hulmer valued preservation above all things. Since his death in 1988, his fund has made 61 grants totaling nearly $1 million for species preservation, regional trails, state parks and animal welfare.
He was particularly passionate about environmental projects in Lake Arthur and Moraine State Park. A series of grants in the early 1990s funded the purchase of 160 acres for Moraine State Park, expanding the parklands. Later grants funded the reintroduction of fledgling ospreys that thrived in the region's wetlands until their population was decimated by DDT exposure and habitat loss. Ospreys were removed from Pennsylvania's endangered species list in 2017. A grant in 2002 to the Moraine Preservation Fund tracked captive-bred barn owls reintroduced in western Pennsylvania with the goal of improving nesting sites and habitat protection. A 2015 grant funded a third of the costs of the installation of 100 chimney swift towers in nine Allegheny County parks.
Peaceable Kingdom is a fund dedicated both to animal welfare and to environmental conservation to preserve their natural habitats. The Kenneth A. and Jennie H. Barker Wildlife Preservation Fund, established in 2004 in the Barkers' will, has a similar mission and is equally dedicated to the preservation of animal life and habitats.  
1980
The Pittsburgh Community Food Bank is established. The Foundation and its donors have since contributed $8 million to support its mission.
1982
The Forbes Funds, a supporting organization of the Foundation, is established to provide emergency financial assistance to nonprofit organizations experiencing funding interruptions or short-term cash flow problems. Elmer J. Tropman was its founding director.
1987
The Mon Valley Initiative is formed when the Allegheny Conference of Community Development hires a community organizer to encourage reinvestment in the region.
The Foundation's assets reach $105.8 million.
1988
Mayor Richard Caliguiri dies of amyloidosis. That year, a fund in his memory is established at the Foundation to search for a cure for the disease. Since 1993, $1 from every Great Race registration has gone to the fund. In 2016, the Foundation and the Fund jointly endow an amyloidosis research chair at the University of Pittsburgh.
Original story appeared in the Forum Quarterly Winter 2020.