Pittsburgh Foundation scholarship leads to run for office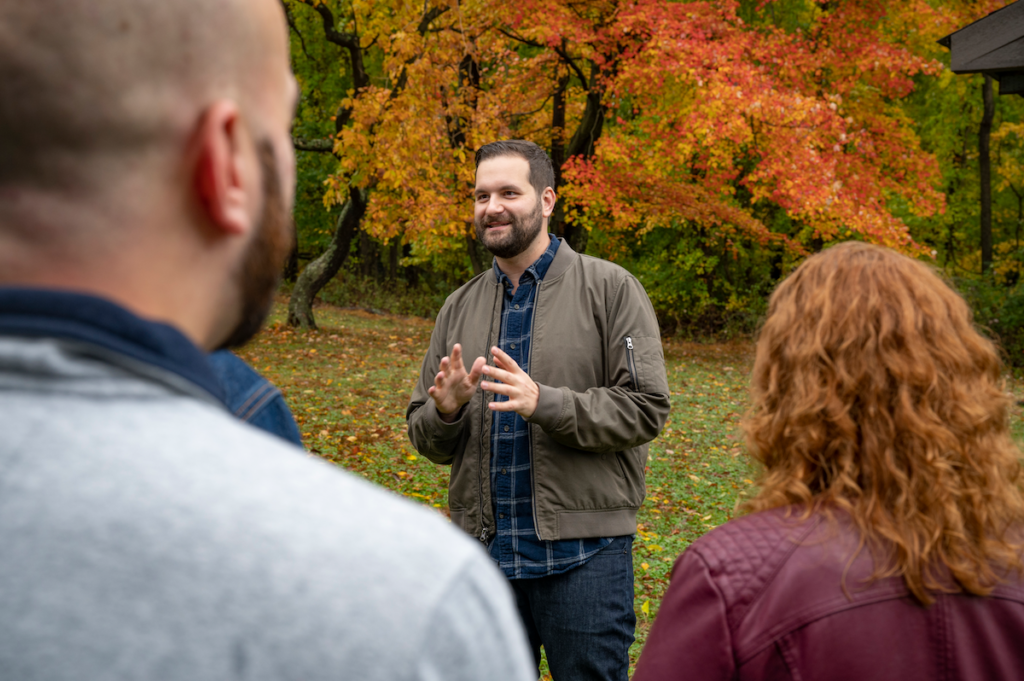 Sean Meloy, who was born in Allegheny County and raised in Hampton Township in Pittsburgh's North Hills, ran for elected office in the May 17 primary, thanks in part to a scholarship he received 14 years ago. His family has lived in the area for generations and Meloy describes his household growing up as "solidly middle class." The long-time advocate ran in the primary race for Pennsylvania's 17th Congressional District. Meloy lost the race to Christopher Deluzio with the newcomer garnering 36.7% of the vote. 
"I got to a point where running for the U.S. Congress was possible because of The Pittsburgh Foundation," says Meloy. "That is not an understatement. It is because of a fellowship I received when I was a junior at Penn State."  
That fellowship is awarded through the James G. Fulton and J. Steele Gow Political Internship Fund. It is for undergraduate students, preferably residents of western Pennsylvania, who have taken courses in politics in regional institutions and who are seeking political internships. Covered costs include living expenses, tuition at Marquette University's Les Aspin Center for Government, where the student must take the "Public Policy in Washington" academic course, and a stipend for other expenses. In addition, the student is required to work as a Congressional intern, which Meloy did in 2008 in the office of U.S. Rep. Mike Doyle (D-18).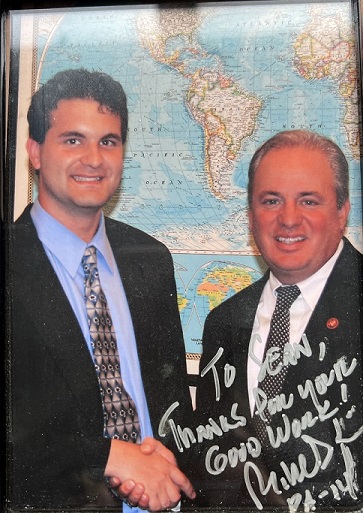 "My middle-class family could have never, ever sent me to Capitol Hill to work in an unpaid internship in one of the most expensive cities in the world," says Meloy. "And sadly, if you don't get that experience, you don't have a strong chance of getting your foot in the door. I think that's why Congress doesn't look like the United States of America and the people it's meant to represent."  
In high school, Meloy began working to better his community by joining the Boy Scouts of America, becoming an Eagle Scout. He got involved in politics and started a Young Democrats group at his high school. In college and before receiving the fellowship, Meloy had planned to become a history teacher, but the course of his career shifted after his summer internship in 2008. He learned about the fellowship through a friend who had also received it, not through his teachers or guidance counselors.
Meloy graduated from Penn State in 2009 and instead of going into the classroom, he went to work on Capitol Hill. Since then, he has worked as a national Democratic organizer; served on the Allegheny County Democratic Committee; been an advocate for LGBTQ equality, having been appointed by Governor Tom Wolf to serve on the Pennsylvania Commission on LGBTQ Affairs; served as the director of LGBTQ engagement at the Democratic National Committee and served as vice president at the LGBTQ Victory Fund, which helps LGBTQ people running for elected office in the U.S.  
As a "non-traditional candidate," which Meloy defines as not rich, white, older and straight, he says he understands the systemic barriers that younger people and other non-traditional candidates face in entering politics.  
"But at the same time, I was able to find this fellowship that changed my life," he says, "so you don't know – you can't fix or do anything until you try and that's what we have to instill in young people. Even though the cards might be stacked against you, if you don't try they're never going to get unstacked and they're never going to get unstacked for the next person if you don't step forward and try to unstack them."  
Meloy would like to see more schools educate students on opportunities that are available through the Foundation, not just for four-year colleges and universities, but also for community colleges and the trades.  
"There's an alternate universe where I didn't get the fellowship and I don't know what I'd be doing, but I wouldn't be running for Congress," he says.  
More information on scholarships and fellowships through The Pittsburgh Foundation can be found on our website.