Historic legacyLife's work of Black abolitionist endures through field-of-interest fund.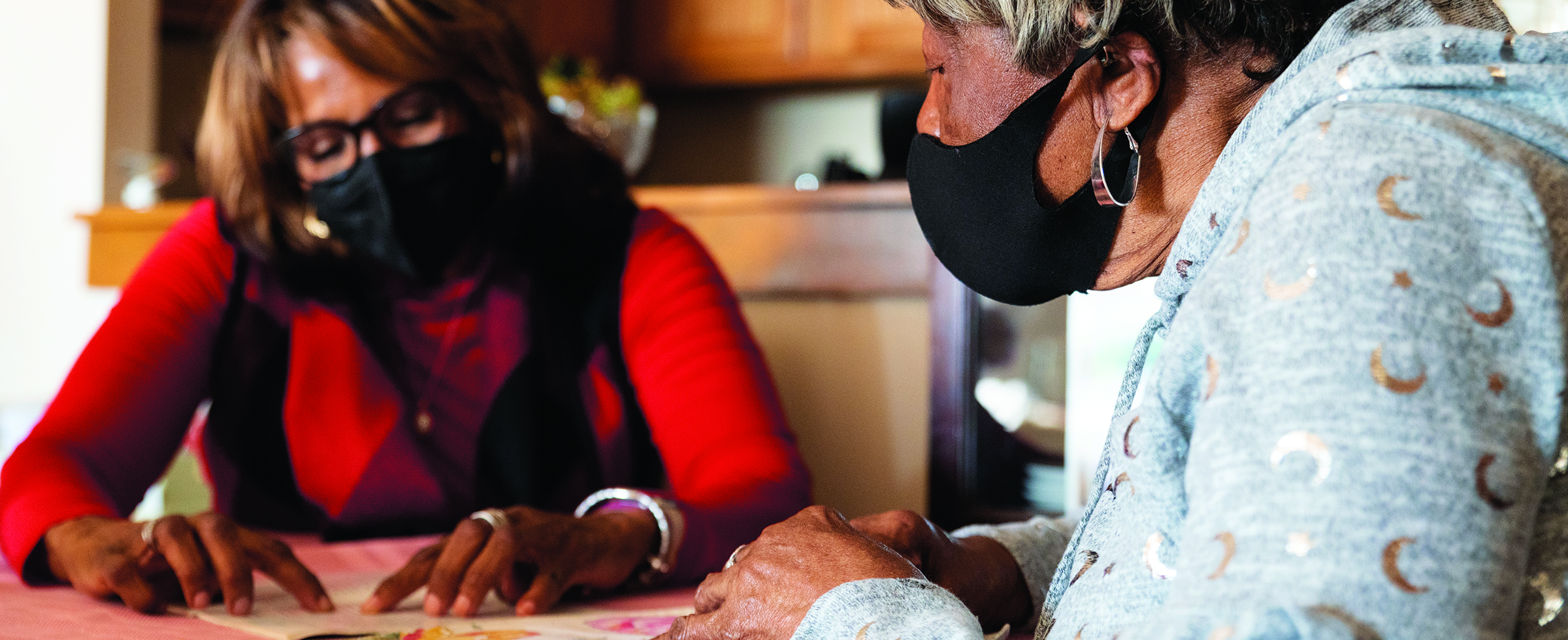 Like many formerly enslaved people in the year 1877, 100-year-old Aunt Peggy had her freedom but little else. Freed Black women who were too old to continue laboring were often relegated to the basement of the last home where they'd worked.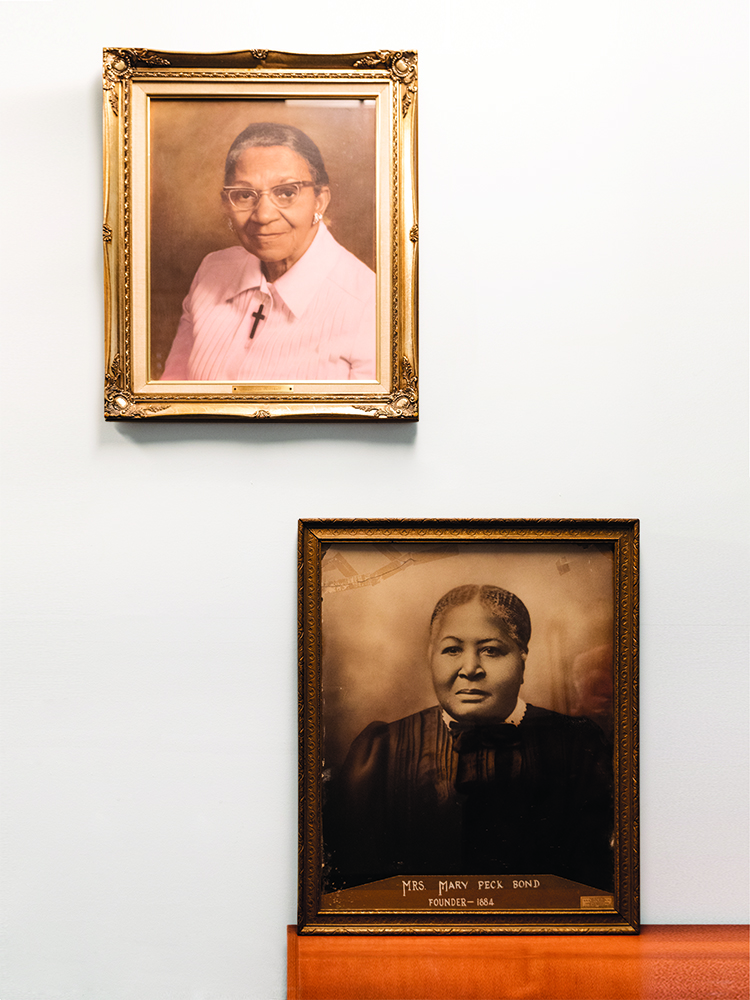 That year, Aunt Peggy, whose full name was Margaret Donaldson, was living in a dark, damp cellar. When her friend, Mary Peck Bond, learned about her living conditions, she began searching for a more suitable place for Aunt Peggy to live. That quest 145 years ago is connected to The Pittsburgh Foundation today through a field-of-interest fund that supports services such as assisted living and nursing home care for Pittsburgh's low-income Black seniors.
Bond was the daughter of a successful Black entrepreneur whose restaurant in Downtown Pittsburgh was a stop on the Underground Railroad. As a girl, Bond looked after those hiding in the basement of her father's business. As an adult, she retained that drive to help.

Bond found Aunt Peggy an apartment, then she and her friends worked for several years, raising enough money to purchase a property that would provide housing for more formerly enslaved Black women. On July 4, 1883, the Lemington Home for the Aged opened with four residents, including Aunt Peggy.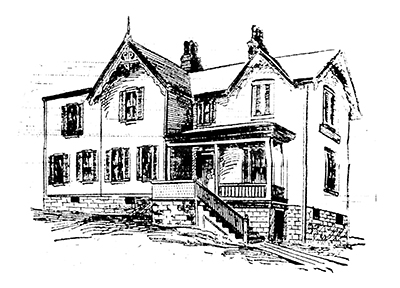 "The Lemington Home for the Aged was one of the first homes in America for retired and widowed Black domestic workers and formerly enslaved people who had nowhere else to go," says Michelle McMurray, the Foundation's vice president for Program and Community Engagement.
Having a place to call home for the rest of her days was a tremendous gift for Aunt Peggy. She was born into slavery in Maryland; her parents had been forcibly taken from their home in what is now known as the Democratic Republic of the Congo. Her father managed to preserve his African name of Singo, so, as a child, Aunt Peggy was known as Margaret Singo. Around the age of 12, she was sold to a Pittsburgh woman and taken without so much as a goodbye to her parents and brothers and sisters. She married late in her adulthood, becoming Margaret Donaldson, and she and her husband, John, had several children. Aunt Peggy outlived them all.
At the Lemington Home for the Aged, she stayed active by tending to the garden. A Pittsburgh Press article about her from 1891 quotes her as saying, "I am treated very kindly here, and my friends also are good to me. I like the home very much, and it is quite a consolation to know I will be cared for, as I have no relations alive to look out for me." She passed in 1892, at around 115 years old.
Meanwhile, Bond and her friends knew there were more women in need of housing. They bought a larger house in what is now Market Square; then, in 1900, a 33-bed facility was built in East Liberty and opened as the Lemington Home for the Aged. Bond lived at the home until her death in 1926. This facility thrived for more than 50 years, expanding to a 180-bed modern nursing home facility called Lemington Center and opening the 80-unit Eva P. Mitchell Residences in the early 1980s.
The expansion and rising costs of care nearly forced the original home's closure. Grants from the Foundation and other city philanthropies kept the home running while money was raised for an endowment. With nearly $2 million from community members, churches, corporations, and Black sororities and fraternities, the Lemington Home Fund was established at The Pittsburgh Foundation in 1986. The Lemington Residential Corp., a nonprofit, all-volunteer, Black-led and Black-serving organization, manages the nonprofit. 
In 2005, the Lemington Home for the Aged was permanently closed, but the Lemington Residential Corp. continued to operate the Eva P. Mitchell Residence in Lincoln-Lemington. The Lemington Home Fund is one of the Foundation's largest field-of-interest funds focused on senior care.
"During the pandemic, the Lemington Residential Corp. applied for a grant through the Foundation's Emergency Action Fund," says McMurray. "Since that time, we have continued to build our relationship with the group's leaders, who are committed to caring for vulnerable African American seniors in Allegheny County and to ensuring that Mary Peck Bond's legacy is remembered."
Last year, the Foundation awarded a two-year, $150,000 operating grant for the Eva P. Mitchell Residence, which provides 81 affordable studio and one-bedroom apartments to lower-income seniors. In 2021, the Lemington Home Fund awarded grants to the Macedonia Family and Community Enrichment Center, Bethany Community Ministries and Lifespan to continue care and programming for seniors. These grants have helped to realize Bond's original vision of making sure Black elders are cared for and housed.
Bond's headstone reads, "We the underprivileged do the impossible with nothing." Through the Lemington Home Fund, the Foundation honors the work that she started and is sustained by the Lemington Residential Corp.
---
Read the original story which appeared in the 2021 Report to the Community.
See archive of print publications.