Wasi Mohamed: Experienced grassroots advocate joins Foundation's public policy team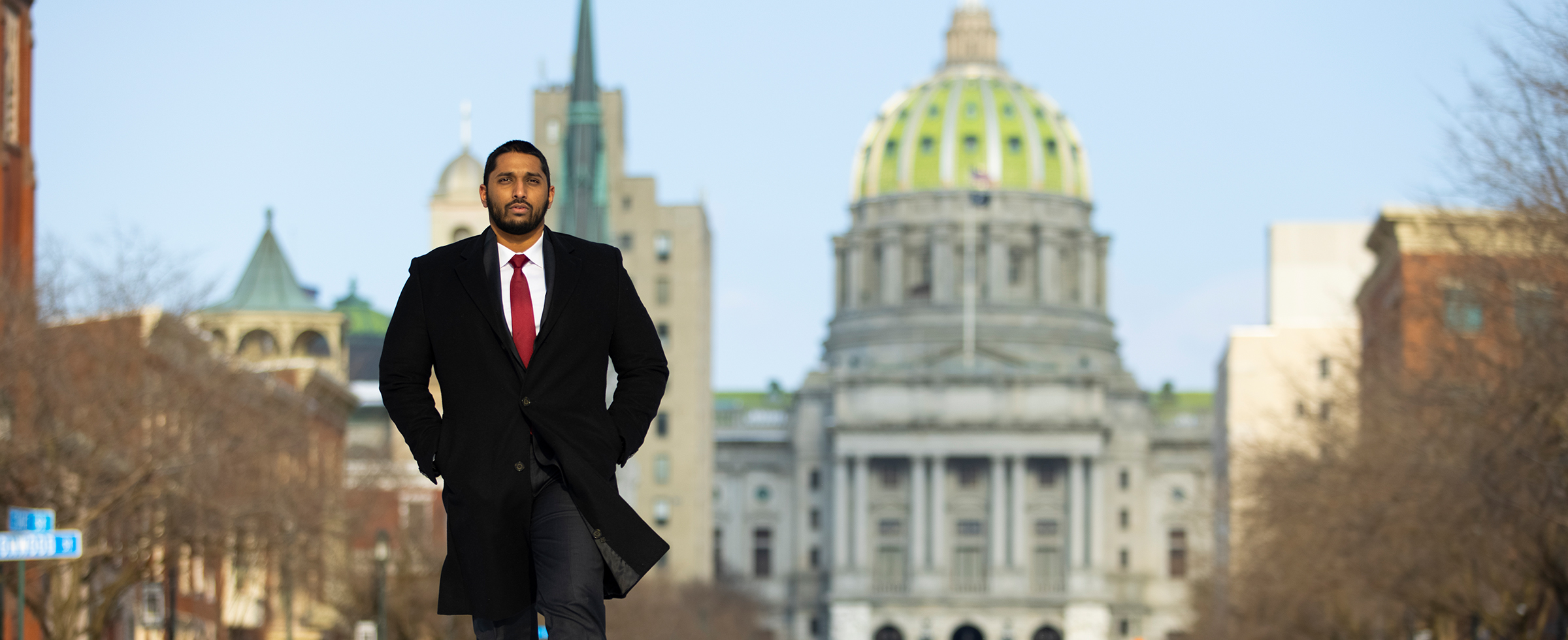 Last May, two months after the pandemic hit, Wasi Mohamed, 28, of Homewood, joined the Foundation's staff as its senior policy officer. He is working with Phil Koch, who was named vice president of Policy and Community Impact in December, and with the Foundation's lobbying firm, Buchanan Ingersoll Rooney, to encourage policy change that aligns with the Foundation's agenda. He comes to the organization from the Pittsburgh hub of Forward Cities, a national nonprofit that equips communities to grow more equitable entrepreneurial opportunities. From 2015 to 2019, he was executive director of the Islamic Center of Pittsburgh and earned numerous awards for his advocacy and activism. Mohamed shared his thoughts about the role of policy and advocacy, how his time as a grassroots community advocate prepared him to work for systems change and why, in spite of all that 2020 has wrought, he still has hope.
 
WORKING IN PUBLIC POLICY at a community foundation, my job is to ask: What can we do, through advocacy and policy change, to make a difference the same way we do with our grantmaking? I work with Phil and our lobbyist to put strategies and relationships in place that support those efforts. Food insecurity is a good example. The Foundation makes grants to agencies and food banks, but we are also advocating for policy changes that will increase food security, such as more public benefits and job creation. The Foundation cannot grant or project-manage its way out of oppressive systems, but we can advocate in ways that lead to power-sharing and provide people with the tools they need to become changemakers.
To paraphrase one of my favorite quotes from Dr. Cornel West: If success is defined as being well adjusted to injustice and well adapted to indifference, then we don't want successful leaders. We want great leaders — who love the people enough and respect the people enough to be unsought, unbound, unafraid and unintimidated to tell the truth.
My coworkers at the Foundation are definitely not adjusted to injustice nor adapted to indifference. They strive to be the great leaders Dr. West says we need.
When I think about philanthropy now, it has authenticity. We are centering Blackness in a way that has not happened before. I was surprised to find that how we do philanthropy is an open question, that we are constantly rethinking what we do. That is really good to see. 
--WASI MOHAMED, SENIOR POLICY OFFICER AT THE PITTSBURGH FOUNDATION
I was a bit hesitant to join the Foundation because it would be my first time working for an institution. Prior to this, I was an organizer and activist working on behalf of marginalized communities. The Islamic Center of Pittsburgh is a faith-based organization and is very grassroots. I am really grateful to have started there because it showed me what people in the community are up against. I have names, faces and families associated with the issues we are dealing with in policy.
Take eviction, for example. I knew families who were facing eviction, and I worked with their landlords to make sure they and their kids didn't end up out on the street. The people who benefit from these policy changes are not faceless to me, so it gives me the motivation to keep going.
There is an avalanche of evictions being held back by the moratoria. If we are not able to put rental relief in place before the moratoria end, that's a crisis that will reverberate for generations to come. We are working to make sure that rental relief actually reaches the people who need it and quickly.
In the first round, an average of $4,000 was awarded to families for rental assistance in Allegheny County. That is enough to help many families get caught up on back rent and potentially avoid eviction, and it helps landlords, many of whom are small, family-owned businesses, survive. But, because the application process was so complicated, only $52 million of the first round of $175 million actually reached the community. The remaining $108 million was redirected to the Department of Corrections. We are working with service providers and legislators to ensure this does not happen again.
It's a very heavy time now. Hundreds of thousands have died from the pandemic. There is massive economic harm and terrible systemic inequity and injustice. But also tens of millions of people marched for racial justice. There was astounding, record-breaking turnout at the polls. To make real change, you need passionate, committed people. That's what we have.
I think it was T. S. Eliot who said, 'If you aren't in over your head, how do you know how tall you are?' So, I'm hopeful.
I'm hopeful because despair is too great a burden to bear.
Original story appeared in the Forum Quarterly Spring 2021.