Small and Mighty: Proud Haven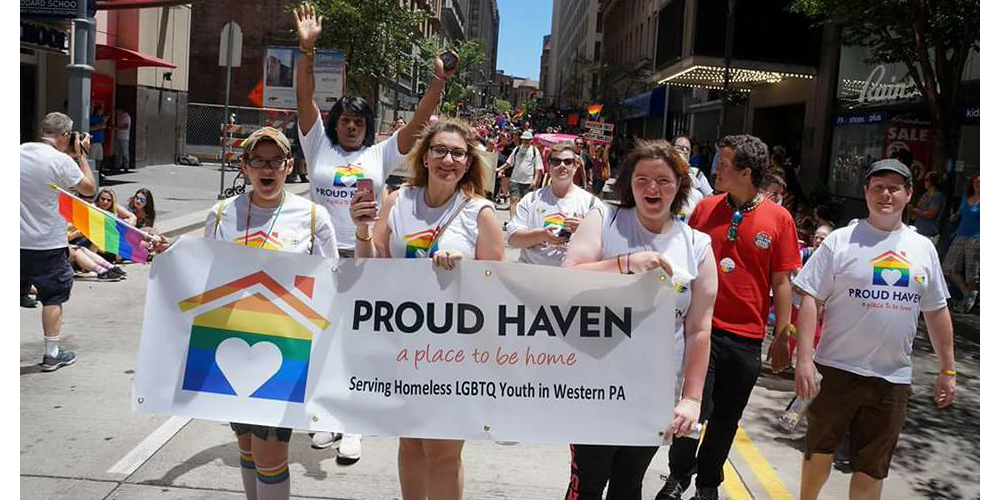 The Pittsburgh Foundation, through its Small and Mighty initiative, awarded $13,000 in 2016 in project support to Proud Haven, Inc. Since 2014, Proud Haven has provided safe shelter, emotional support and independent living skills for homeless LGBTQ+ youth ages 12 to 24 through a developing network of partners. The Allegheny County YOUth Count survey found that 38 percent of homeless youth identify as LGBTQ+. Proud Haven is one of the only resources for safe housing for this population.
This grant funded a part-time case manager to conduct regular outreach, establish consistent office hours to help youth navigate supportive services, and better coordinate with board members to provide housing and social service referrals, transportation subsidies and personal care items. It also supported board and staff training on topics such as mental health first aid and comprehensive crisis management.
The Small and Mighty grants program, an outcome of the Foundation's 100 Percent Pittsburgh organizing principle, has, as of Dec. 2019, awarded $1.25 million to nonprofit organizations with budgets of less than $600,000.
Proud Haven operates with an annual budget of $15,000.
To learn more about Proud Haven, Inc., visit https://www.proudhaven.org/