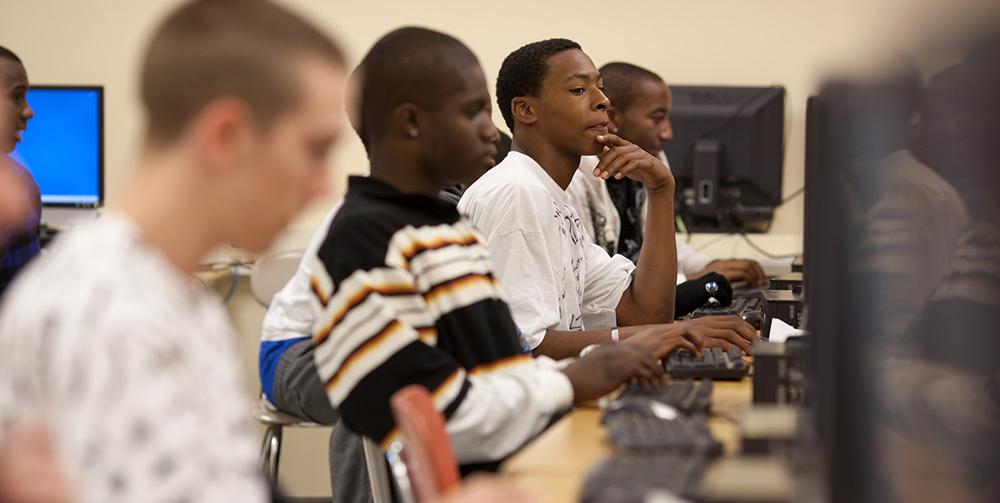 Donors may establish scholarships because they see value in education and wish to honor or memorialize loved ones, to bridge the funding gap for economically disadvantaged students, to encourage students to pursue academic study in specific fields, or to support study at specific institutions of higher learning that they respect. Explore existing scholarship funds.
How much do you need to start a scholarship fund?
With a fund minimum of $25,000, your scholarship could benefit students at any level of study. Scholarships may fund pre-K tuition, music lessons or other enrichment programs for K-12 students, undergraduate study, or even technical or graduate school. The Foundation will work with you to choose the type of assistance you want to provide and will help you establish criteria. We will establish award committees that comply with state and federal rules. We also handle the administrative, payment and reporting duties for your fund.
Keeping fees low to maximize scholarship awards
Because scholarships at the Foundations are permanent endowments,  grant-making budgets are set for each fund so that grants don't invade the principle of your fund. Grant-making budgets are established annually by the Foundation's board. Scholarship funds typically award 4 percent of the three-year rolling average of the fund's value. This helps to ensure that the fund continues to grow in perpetuity. The Foundations keep costs as low as possible, charging an additional 1.5 percent annual administrative fee based on a three-year rolling average of the value of the fund. Fees are deducted from the fund's principal balance quarterly.
Processes to ensure your goals are met
To ensure that all funds support your educational goals, scholarship awards are only disbursed to educational institutions, not directly to students. All Foundation scholarship funds are HR4 compliant, meaning they are awarded on an objective basis and have a broad group of applicants who are not related to the donor. Donors, their families and employees are welcome to sit on scholarship committees, so long as they do not have a majority on the committee.

To discussion options around establishing a fund, please contact our team:
Pittsburgh: 412-391-5122
Westmoreland County: 724-836-4400