Sharing the limelight: Trista ZajchStaff Profile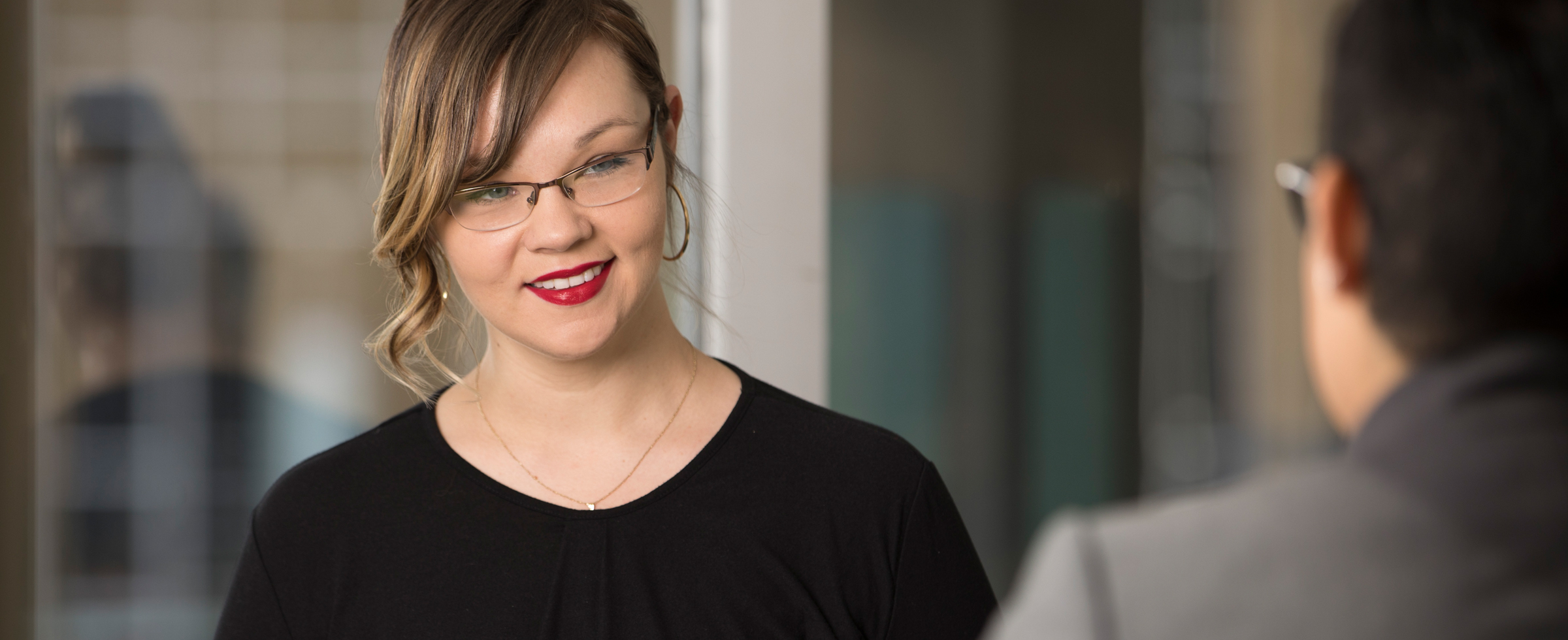 WHETHER SUPPORTING HER COLLEAGUES at a manufacturing company or teaching dance, Administrative Assistant Trista Zajch, who joined the Development and Donor Services team in September, gravitates toward opportunities where she can help others shine.
"People have certainly helped me. Working here is a way to further dedicate my life to helping others," she says.
Prior to coming to the Foundation, her career path included stints providing support for attorneys and financial advisors. These experiences prepared her well for working with the professional advisors who refer clients to the Foundation to establish charitable funds and provided her with an understanding of how investments and the markets work.
"I understand what advisors and their clients expect and how they communicate, which helps me anticipate their needs," Zajch says. "My faith is important to me. Thinking back on all the projects I've done, the ones that involved helping other people were most rewarding. The opportunity to help others is what drew me to philanthropy."
At the Foundation, she manages schedules, assists with event planning and logistics and helps move fund agreements from drafts to final documents. "I take care of the loose ends so that my team can focus on the bigger-picture items of helping donors and their advisors establish funds," she says.
But Zajch's career wasn't always in the professional practices. She was one of the original table games dealers at the Rivers Casino, where she specialized in blackjack and mini-baccarat, and was the second-fastest shuffler in her dealer training class. She also teaches ballroom dancing, an experience she describes as life-changing, utterly joyful and a form of service. "Dancing transforms people, including me," she says. "It improves their confidence and the way they feel about their dancing partner. It's a great workout and people have the time of their lives."
Original story appeared in Forum Quarterly - Spring/Summer 2018